1. To begin, an Attachment Field will need to be added to the preferred step via the Step Builder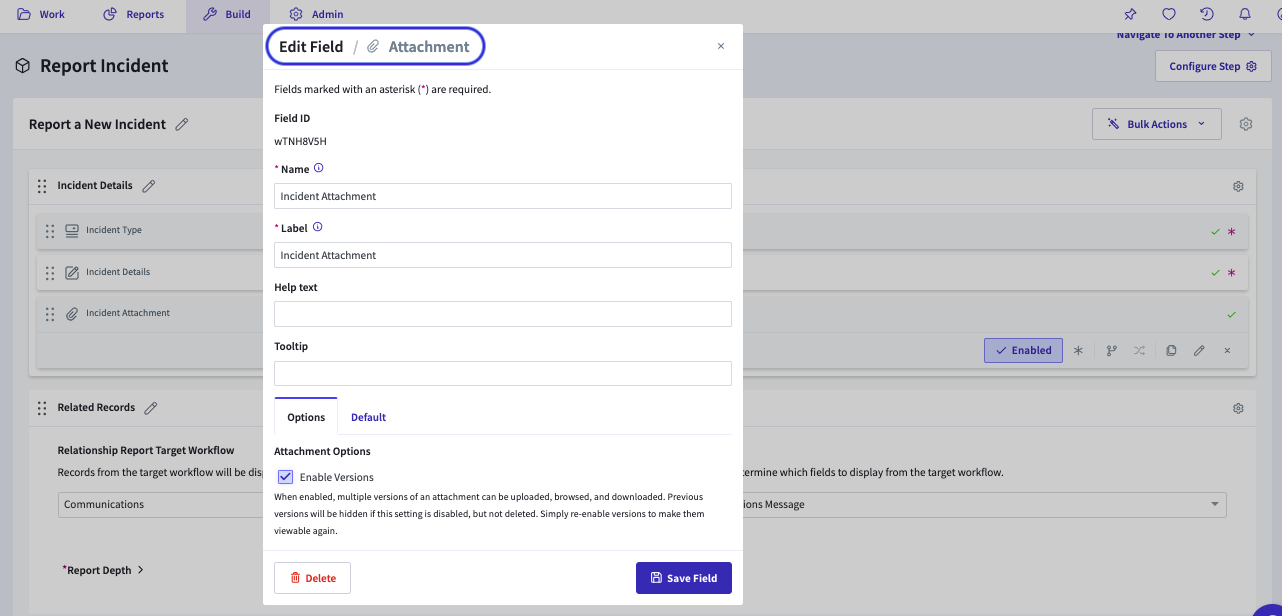 2. After the Attachment Field has been configured, navigate to the given Record Page. On the Record Page scroll to the configured Attachment Field and select "Browse Files">"Your Computer"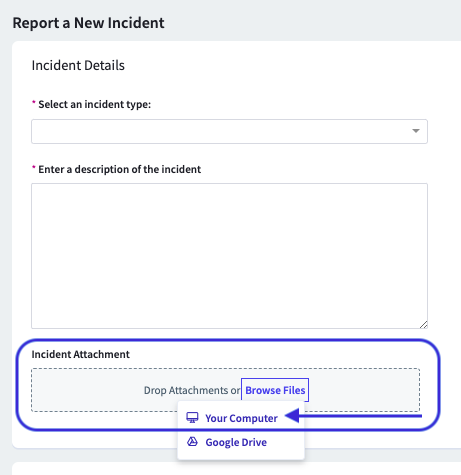 3. Selecting "Your Computer" will open the File Explorer on your computer where you can select the file you want added to the Record.
4. Once you have selected a file it will be added to the Attachment Field. Back in Risk Cloud you can interact with the file in 2 ways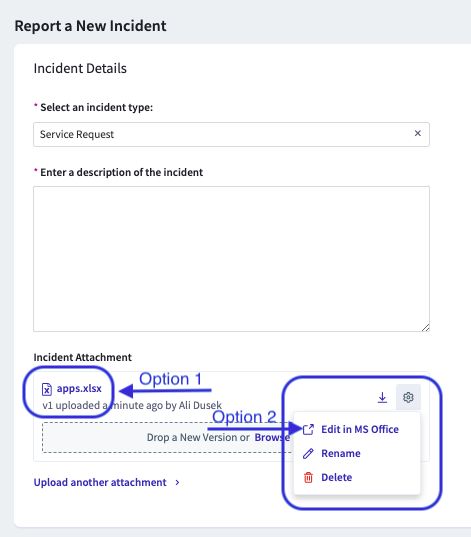 Option 1: By clicking on the file name. This will open up a preview of the file. You can enter into an editing mode by changing the drop-down in the top right corner from "Viewing" to "Editing". When changing to editing mode the file will be opened in a new tab.
Option 2: By clicking on the edit cog. This will open up a drop-down menu with different options to edit the attachment. Selecting "Edit in MS Office" will open up the attachment in a new tab where the file can be edited directly from your browser.