Add Fields to a Subsection to customize records to show applicable data to your end users.
Follow the steps below to add a Field to a Subsection:
1. Drag a Field from the "Available Fields" section located to the left of the Step Builder into the center of a Subsection.

Drop the Field when a green placeholder appears.

2. When the Field is first placed in the Step, it will be editable to the end user. To make the Field read-only, click on Enabled so that the display changes to Read-Only.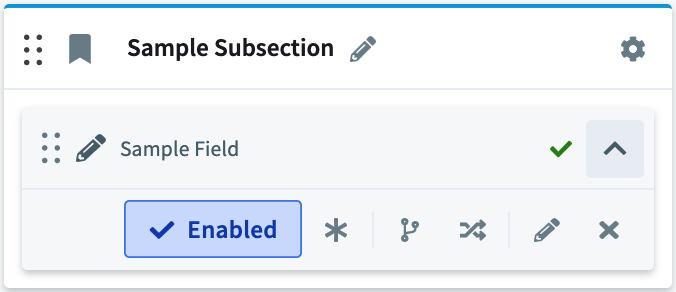 3. To make the Field required, click the Asterisk icon. It will turn purple, indicating that the end user has to enter an input before the Record can be submitted.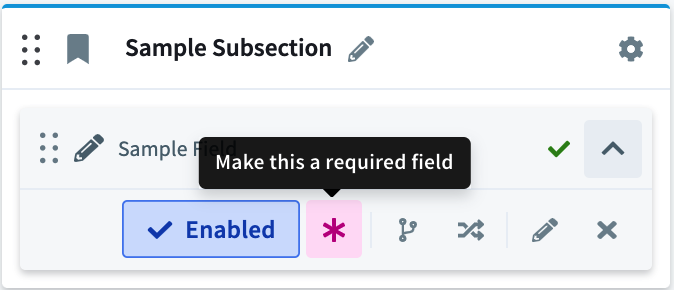 4. To remove a Field from being displayed on this Step, click the red X button. Note that this does not delete the Field itself, merely removes it from the Step. The Field will then reappear in the "Available Fields" section like at the beginning of Step 1.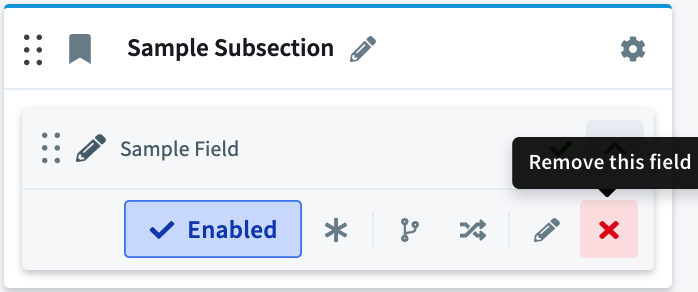 5. To create a Conditional Edge Path based upon the input of the Field, click the Edge Path icon.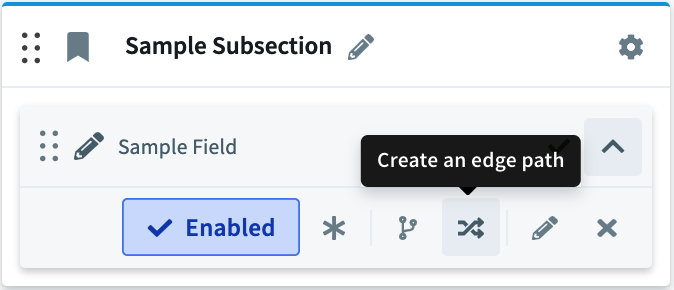 A modal window where you can configure the Conditional Edge Path will pop up. You can define the routing logic for the Conditional Edge Path. See
Working with Paths
for more details on Conditional Edge Paths.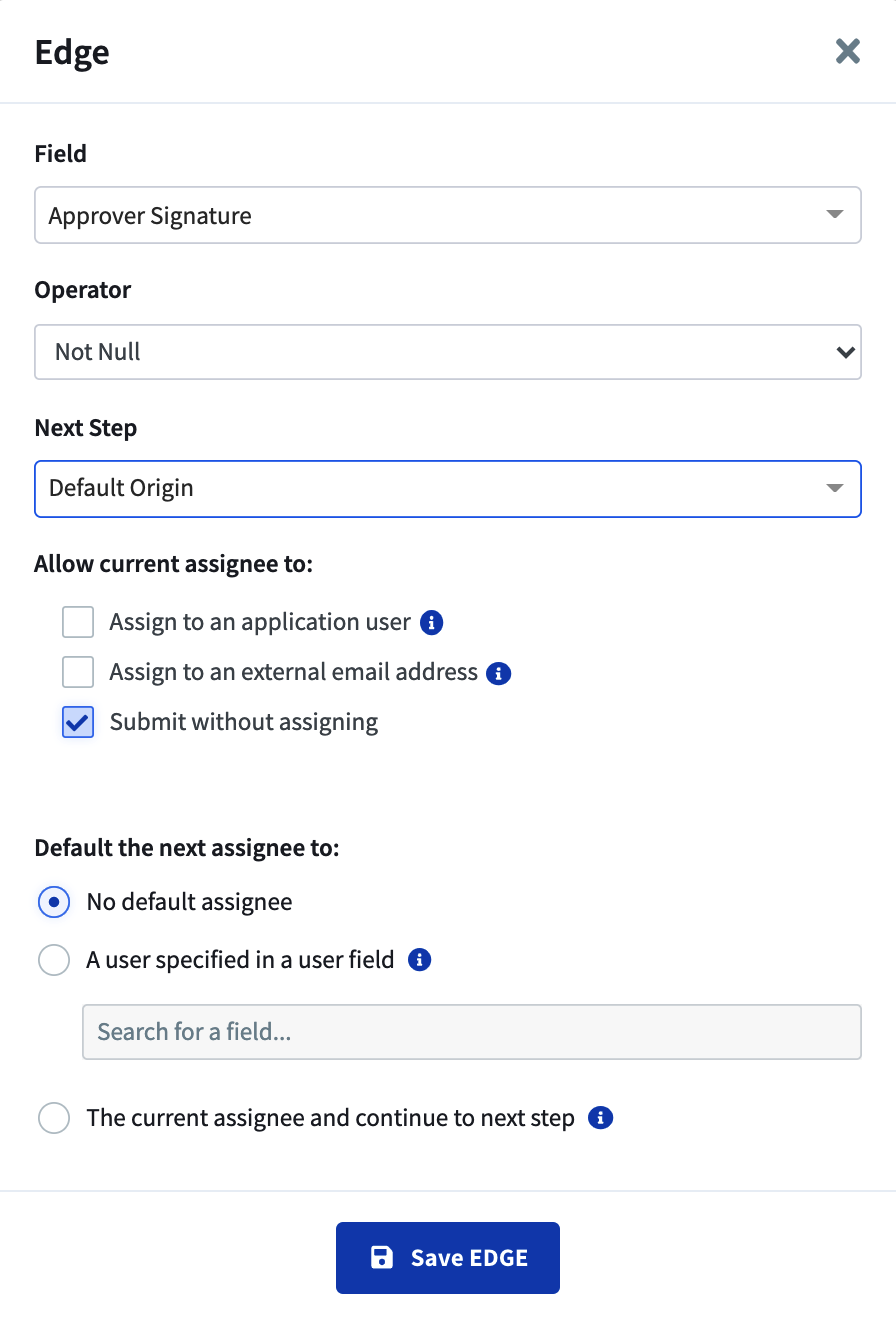 When you click Save EDGE, you will be able to view the Conditional Edge Path under the "Paths" section at the bottom of the Step Builder.