Understand the key components that make up a Risk Cloud Application
Application
An Application is a collection of Workflows that collectively solve a business use case (e.g., ERM, Vendor Risk, Incident Management).
Each Application is represented in the Build > Applications by an Application "tile".

When you click on an Application block, it will open up the Application Canvas: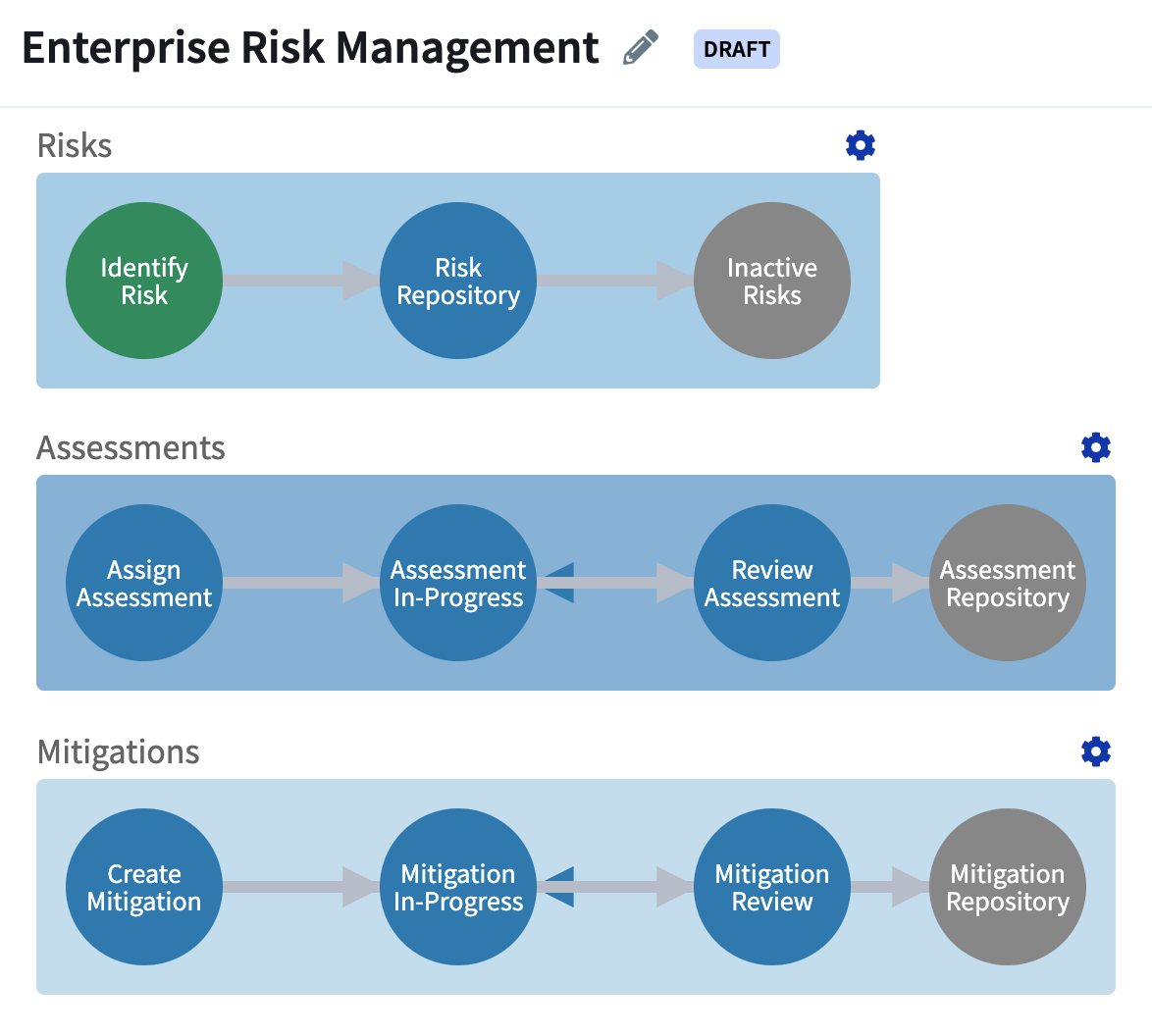 Workflow
A Workflow is a combination of Steps, Paths, Fields, and Routing Logic that combine to form a data object. A Workflow lives inside of an Application.
Workflows are represented by shaded rectangles in the Workflow Canvas. The image below shows the Application Canvas for an Enterprise Risk Management Application. The Application consists of three Workflows: Risks, Assessments, and Mitigations.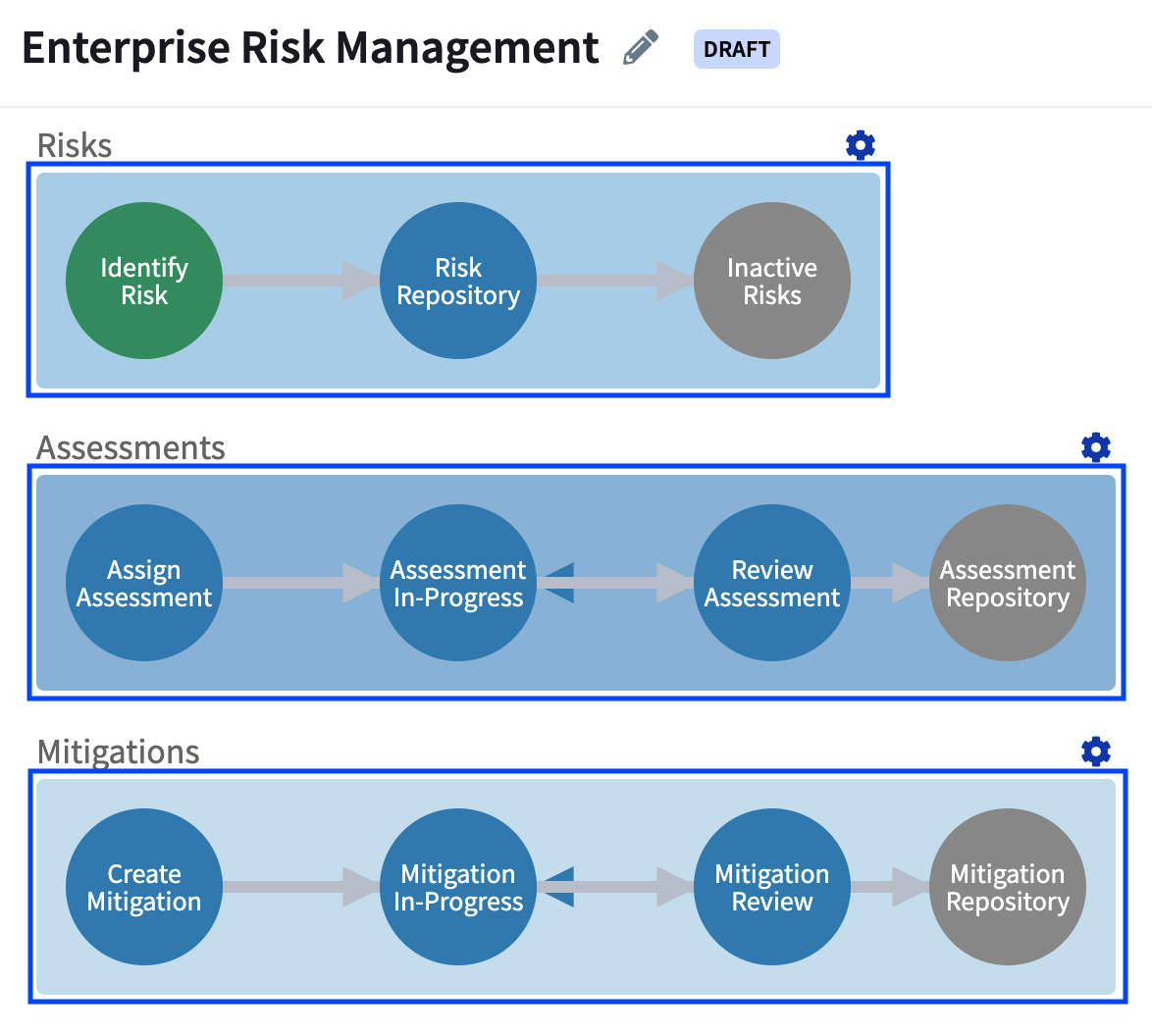 Step
A Step lives in a Workflow and is configured with a set of Sections, Subsections and Fields to create a form. Steps are represented by circles in the Application Canvas. The image below shows the Risks Workflow of an Enterprise Risk Management Application. The Workflow consists of three Steps: Identify Risk, Risk Repository, and Inactive Risks. Paths connect Steps in Workflows. Default Next Steps Paths are grey and Conditional Edge Paths are blue.

Field
A Field captures or displays data to end users. Fields can be created or modified by Build users. The following image shows the Fields "Risk Type," "Risk Group," "Risk Category," "Risk Title," and "Risk Owner."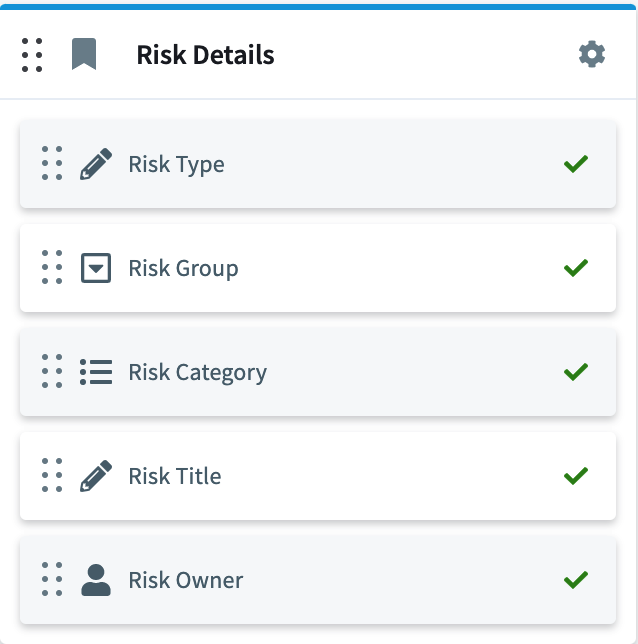 You can create and add Fields to a Step by double-clicking on a Step in the Application Canvas, which will bring you to the Step Builder.