How to configure a calculation label to show in layouts and table reporting.
Calculation Labels leverage Calculation Fields to categorize a range of values and are often used to indicate risk levels ( e.g. "Low," "Moderate," or High") or to indicate maturity level of controls (e.g. Levels 1-5). This article shows you how to display these labels in Reports and Layouts.
You'll first need to create a Calculation Field and a Calculation Label. You can refer to the following articles if you need guidance on how to create Calculation Fields and Calculation Labels: Creating a Field, Creating Advanced Calculations, or Cross-Workflow Calculations and Creating Calculation Field Labels to learn more. Once you have the Field and Labels follow the steps below to display the labels in a Layout or Table Report.
How to Display a Calculation Label in a Layout
1. Navigate to Build > Layouts. Select the appropriate Layout (if you need to create a Layout, you can refer to Overview of Layouts for guidance).
2. Add the Calculation Field to the Layout.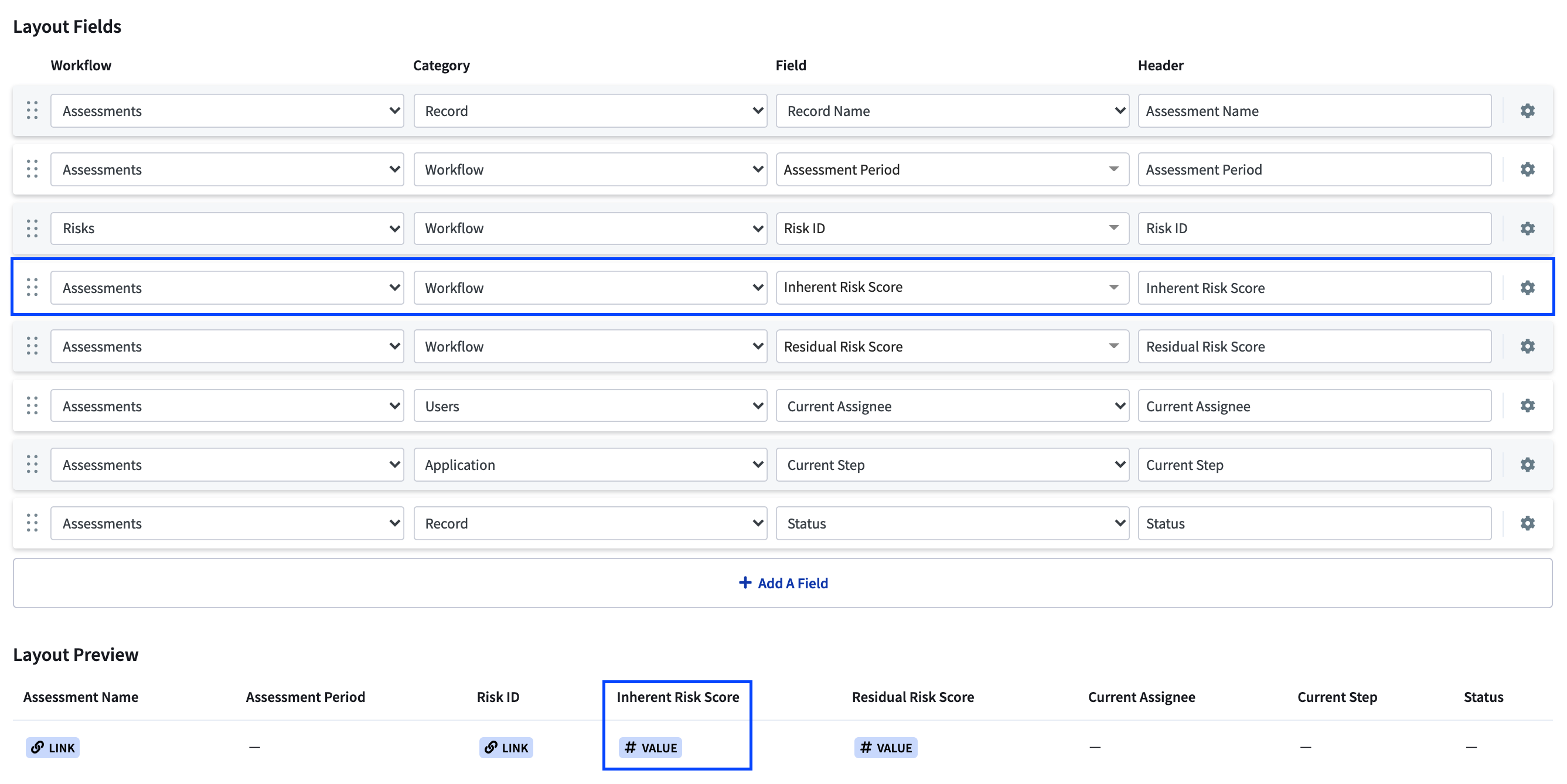 3. Click on the gear icon located at towards the right of the Field. You can choose Label to display only the label or Both to display both the value and the label. You will see the Layout Preview change depending on the option you choose.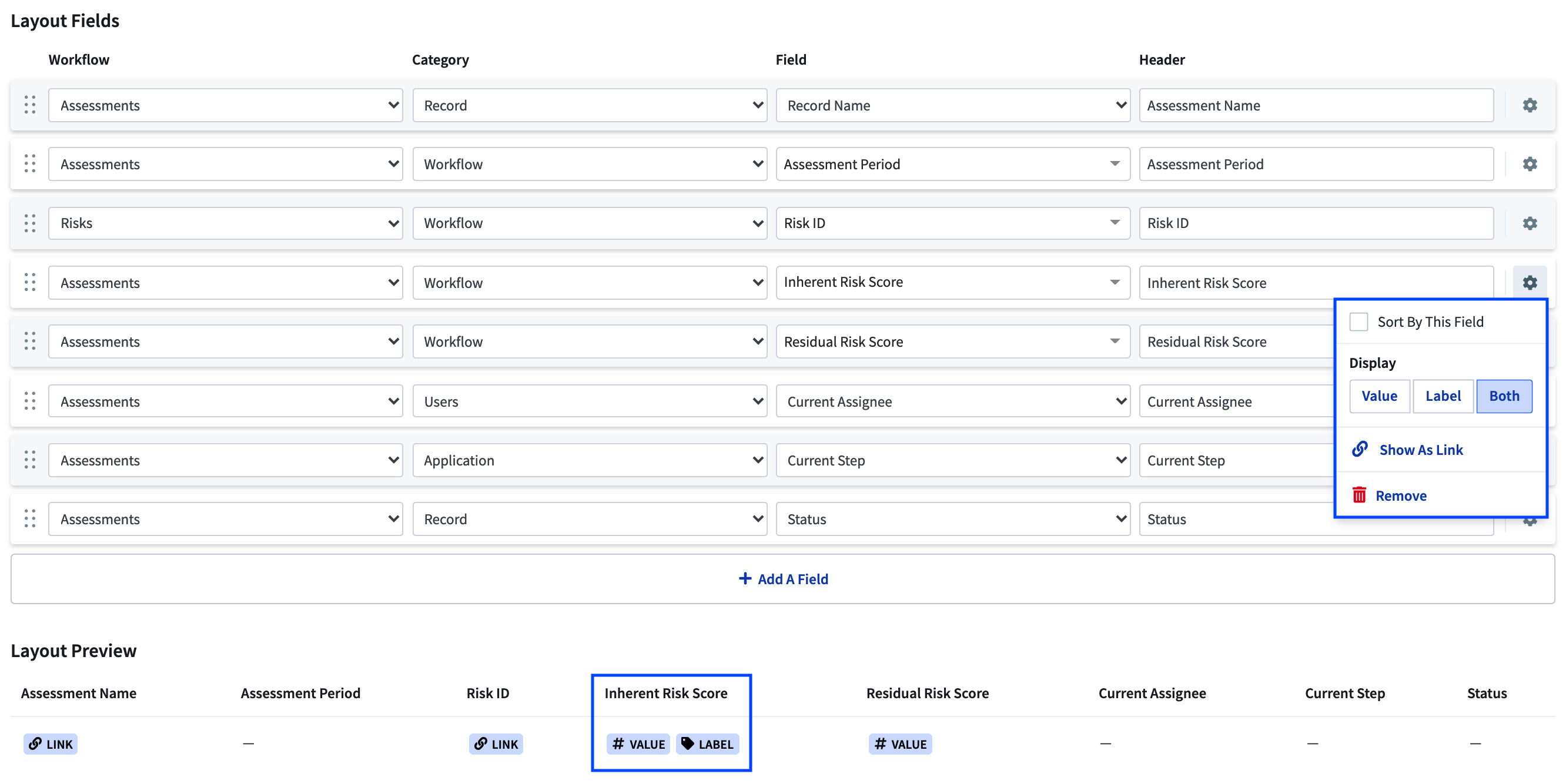 4. You will see Calculation Labels displayed wherever the Layout is used.

How to Display a Calculation Label in a Table Report
1. Navigate to Reports > Table Reports. Click + New Table Report if you want to create a new Table Report. If you already have an appropriate Table Report, click on the Table Report and click Edit Report.

2. Add the previously created Calculation Field from the Field Finder.

4. Click the gear icon at the right of the Calculation Field and select Label or Both. Click Save Report.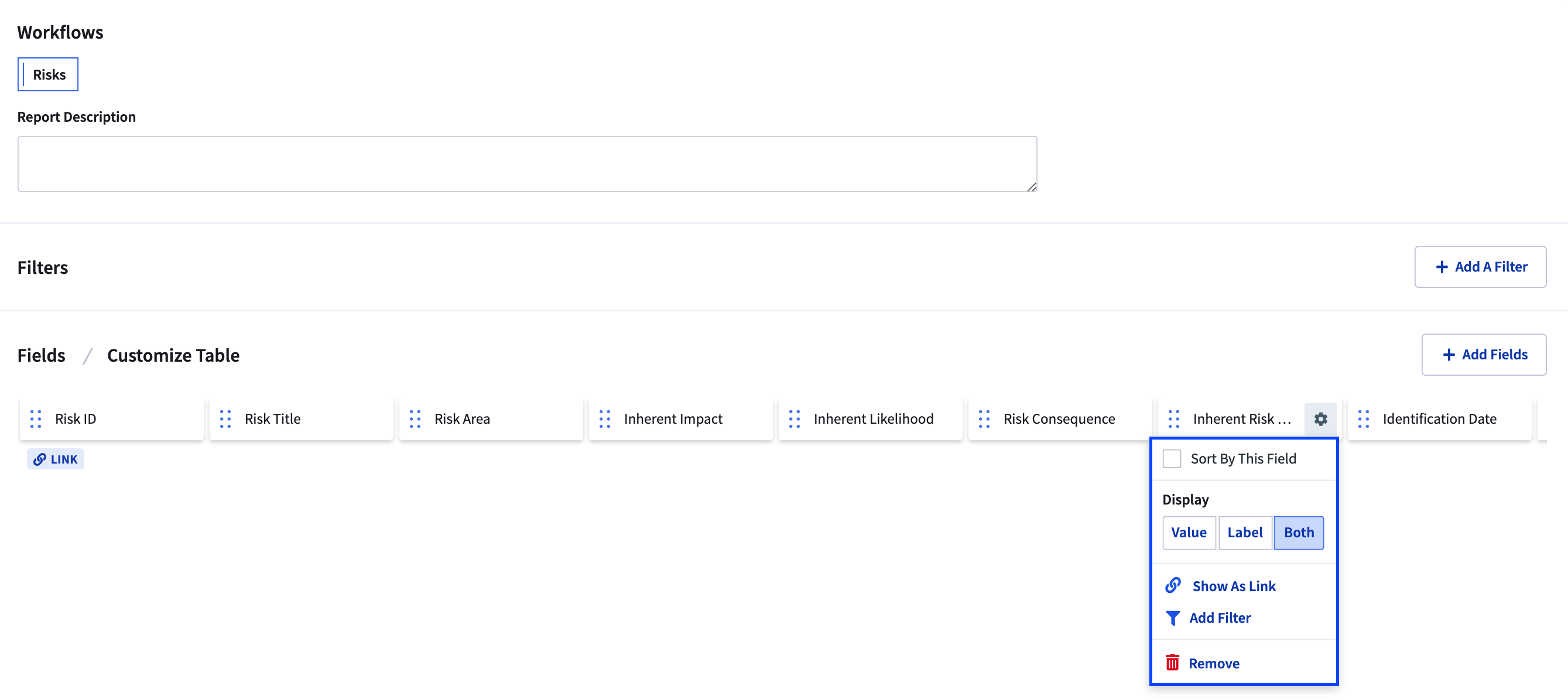 You will now be able to see Calculation Labels displayed in the Table Report.