Learn why you may not be able to access the Resource Center
The Risk Cloud Resource Center is your one-stop shop to contact LogicGate Customer Support (Live Chat), view recent Risk Cloud announcements, share your product feedback, and access this Help Center. There may be a few reasons why you cannot view the Resource Center.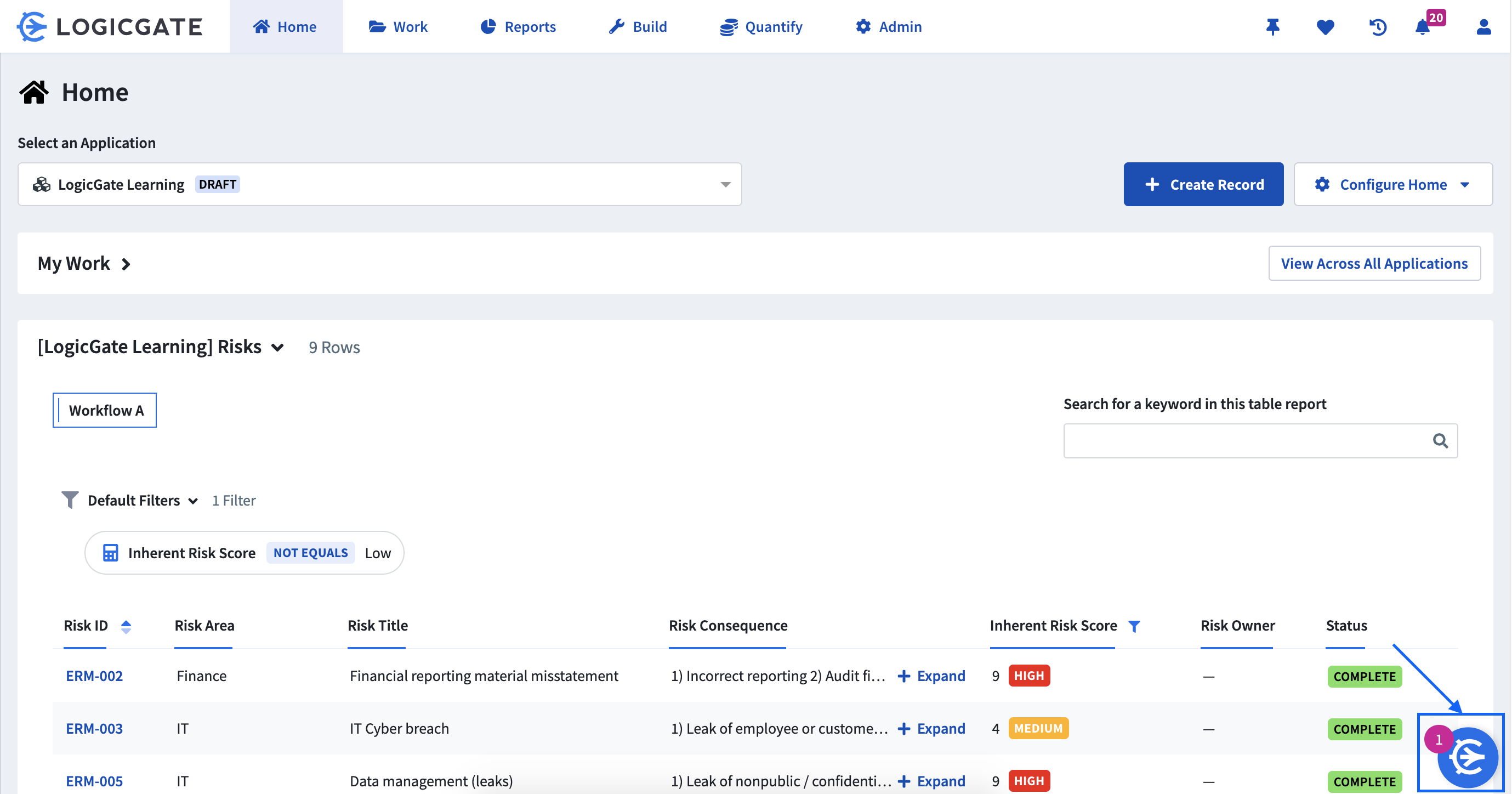 Ad Blockers and Cookies
Certain browser ad blockers will prevent the Resource Center from loading. You may need to white label your Risk Cloud URL in your ad blocker. Additionally, the Resource Center will not load if cookies are not enabled.
Administrative Settings
Your system administrator might have disabled the Resource Center for your organization or for a segment of your users. Contact your Risk Cloud system administrator to understand if they have opted in to additional restrictions.
Contact Customer Support
If the above two suggestions do not resolve your issue, contact us at support@logicgate.com. We are happy to help you troubleshoot.