How to change the header of with the Primary Field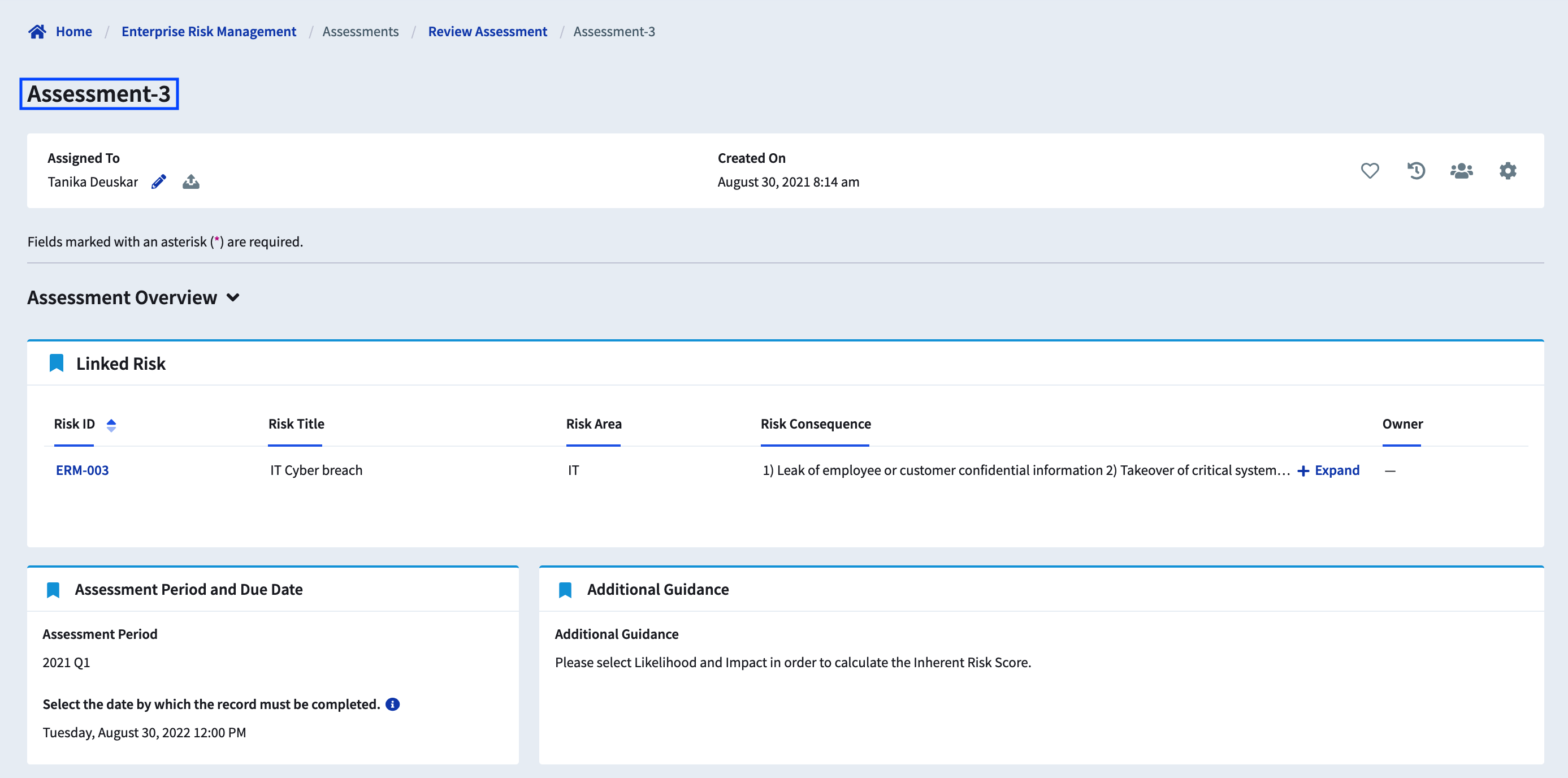 The header of Record pages is the input of the field designated as the "Primary Field" for the Workflow.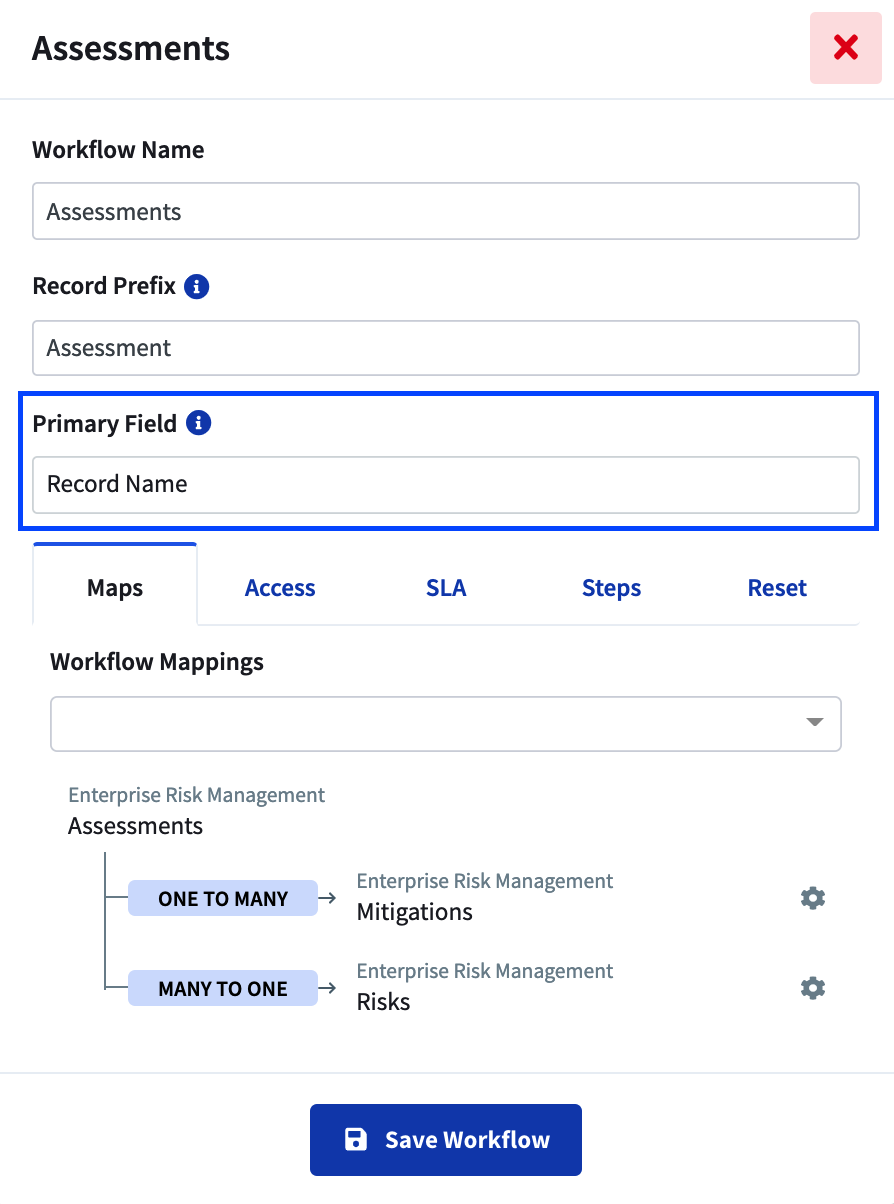 In the above example, the Record Name is the Primary Field for the Assessments Workflow, due to which the header is "Assessment-3."
The header can be changed by choosing a different Field as the Primary Field for the Workflow.
In order to do so, navigate to the Application Canvas of the appropriate Application and click on the gear icon of the appropriate Workflow.
Select a Field from the Primary Field drop-down in the modal that pops up.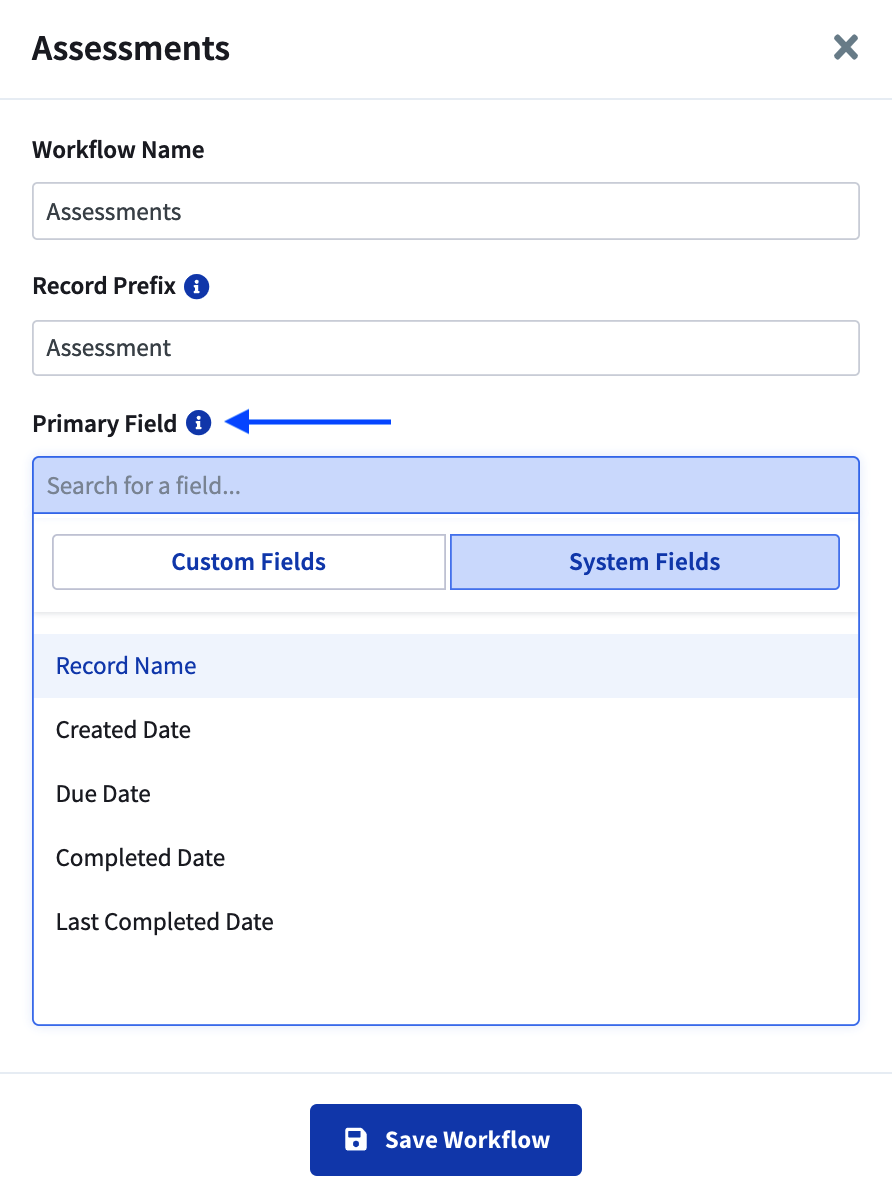 Click Save Workflow. The header of the Record page will update based on the Field selected as the Primary Field.