How and when to enable Email Summary to streamline communications to users with assigned Records
As a GRC professional, it's easy for important items to get lost in your inbox. Email Summary simplifies and cleans up your inbox by sending a once weekly email on Monday morning letting you and your users know what needs to be done for the week.
Email Summary will NOT replace any existing Job notifications, but will be sent in addition to them.
Email Summary Details
Each Email Summary will be sent on Mondays at 12 PM EST (5 PM UTC, 11 CST, 10 MST, 9 PST) to any user with an assigned Record and will include the following sections:
At a Glance: High-level details on the number of Records assigned, coming due, and past due
Assigned Work: Number of new Records assigned to the user in the past week
Records Coming Due: Records assigned to the user having a Due Date within 1 week of the Email Summary send date
Records Past Due: Records assigned to the user having a Due Date within 1 week before the Email Summary send date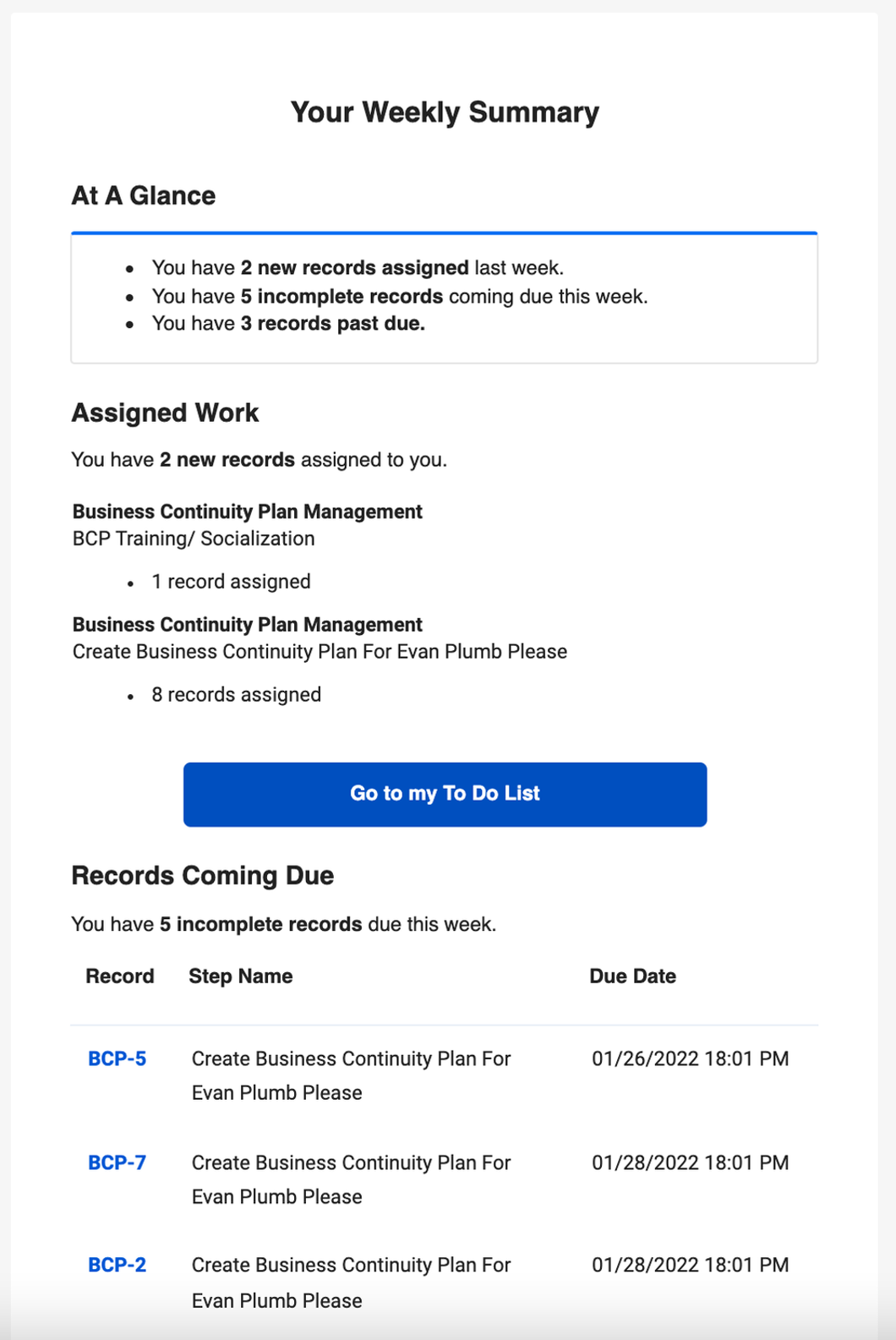 Note: The Records Coming Due and Records Past Due will only display a maximum of 5 Records and will be sorted by Records closest to the email send date.
Enable Job Email Summary
To enable Email Summary, go to the Admin > Account page. You will need to be in a Role with the Admin All entitlement to access this page.

In the "Services" section, click the toggle to enable the Email Summary.

Once Email Summary is enabled, users will be able to disable it for themselves from the Profile page. They will not receive an Email Summary if no Records are assigned to them.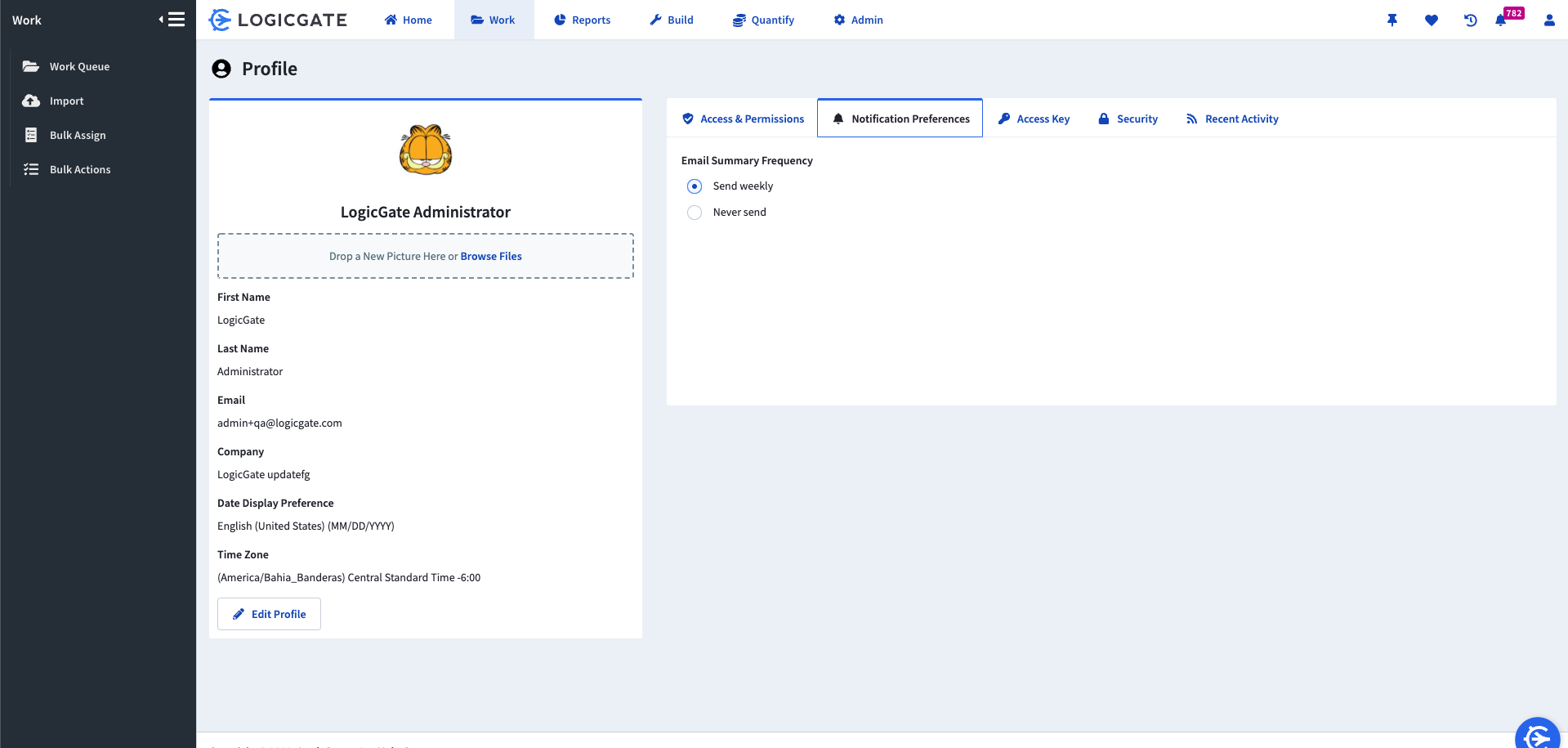 Use Case Considerations
When enabling Job Email Summary in conjunction with existing Jobs, consider the following:
What is the timeframe users need to complete work in? How far in advance do you wish to notify of the Due Date? If it is fairly longer than a week, consider using only the Email Summary.
Does work occur in batches or as needed? If in batches, consider temporarily disabling the existing Jobs to use the Email Summary, then reenable for ongoing notifications.