How to use Dashboards to create centralized views of data
Dashboards allow you to bring together many important pieces of data into a single location.
Grant Access to Dashboards
To access Dashboards, Users will need to be in a Role that has the "Dashboards" Module Entitlement. The 'Edit' permission will allow a user to create and edit any Dashboard. The 'Read-Only' permission will allow a user to view any Dashboard. Refer to the Module Entitlements for Roles article to learn more.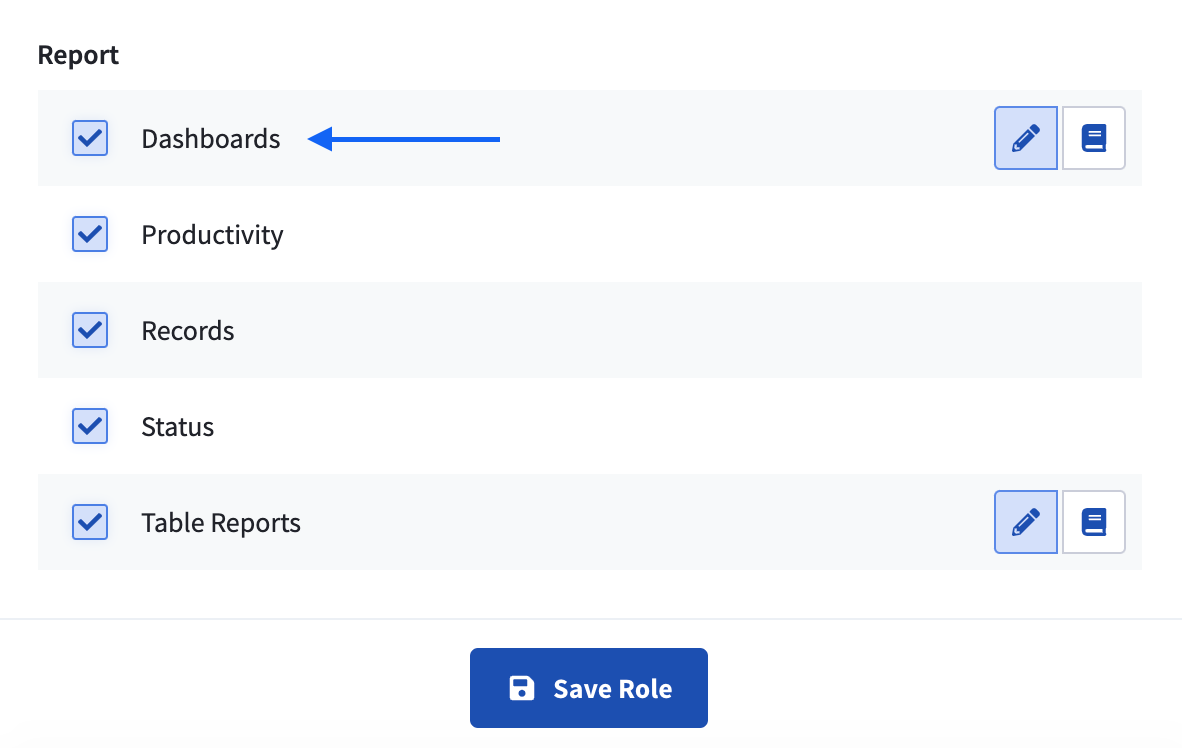 Create Your First Dashboard
1. Navigate to Reports > Dashboard and click + New Dashboard. You'll then be prompted to provide a name for the Dashboard, click Create to continue.


2. On the "Dashboard / Edit" page, you'll be able to add Reports. Dashboards are made up of one or many Table Reports or Visual Reports.
3. To add a report to the Dashboard, click + Add Report.

4. In the "Add a Report" modal, you can view all Visual and Table Reports in their respective tabs. To add a Report to the Dashboard, click the + icon to the far right of the Report.


5. Repeat steps 3 and 4 above to add all required reports to your Dashboard.
Arrange Visual Reports on a Dashboard
Visual Reports can be reordered and resized by clicking the Gear icon on the chart. You can also reorder reports by dragging-and-dropping them in the desired position.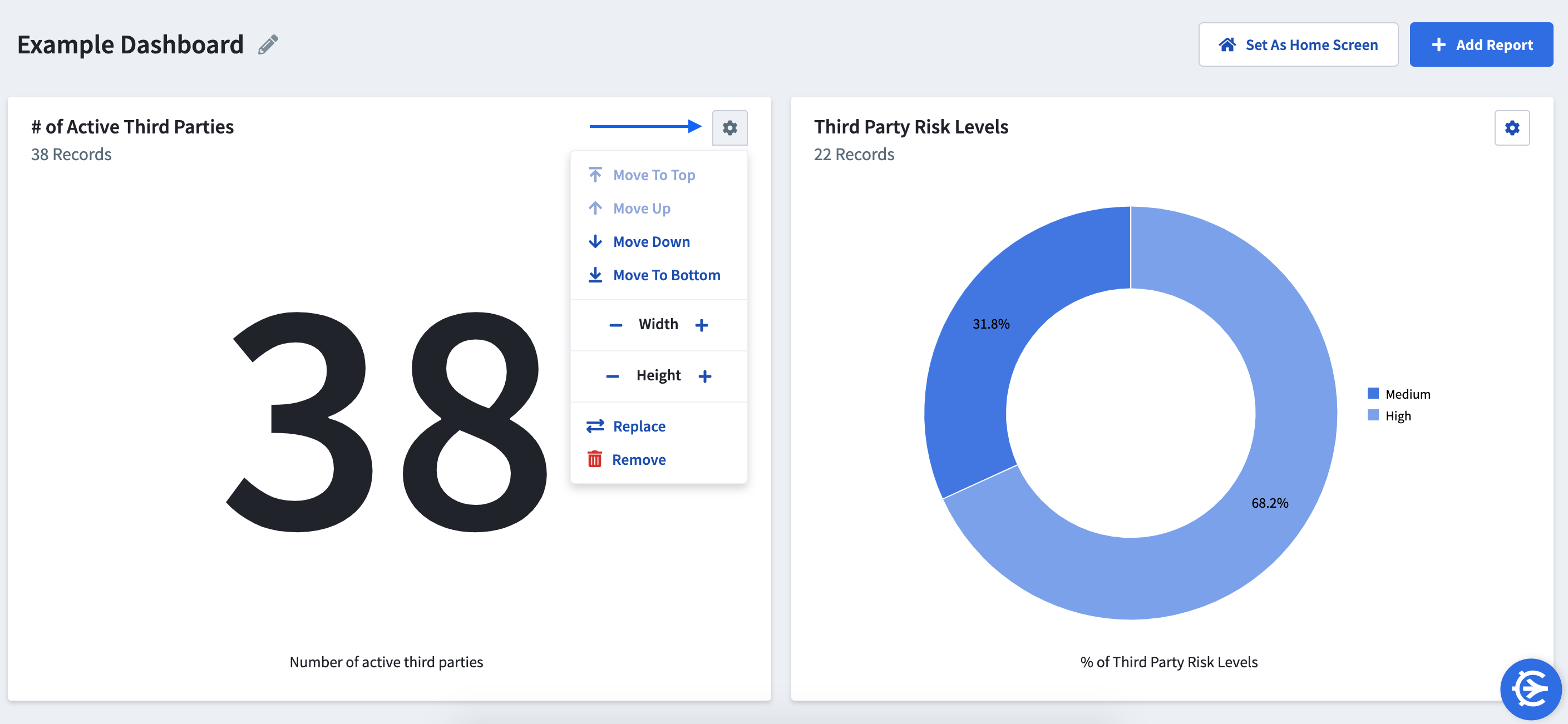 Once your Dashboard setup is complete, you can make the Dashboard the Application Home Screen by clicking Set As Home Screen or save it by clicking the X in the top right.
Related Articles