Authorize certain users to log in to Risk Cloud outside of your identity provider via username and password
If you have single sign-on enabled, all of your users will, by default, be required to login with your identity provider to access Risk Cloud. However, if you have a user that needs access to Risk Cloud but cannot have access to your identity provider, you can give individual users the permission to log in without SSO.
Set Up SSO Bypass
If you are a system administrator for Risk Cloud, access the Users management page under the Admin menu.

Select the user by clicking on the Pencil icon to the right of their email. In the "Details" tab, use the option to Allow user to log-in without single sign-on to allow the user to bypass SSO.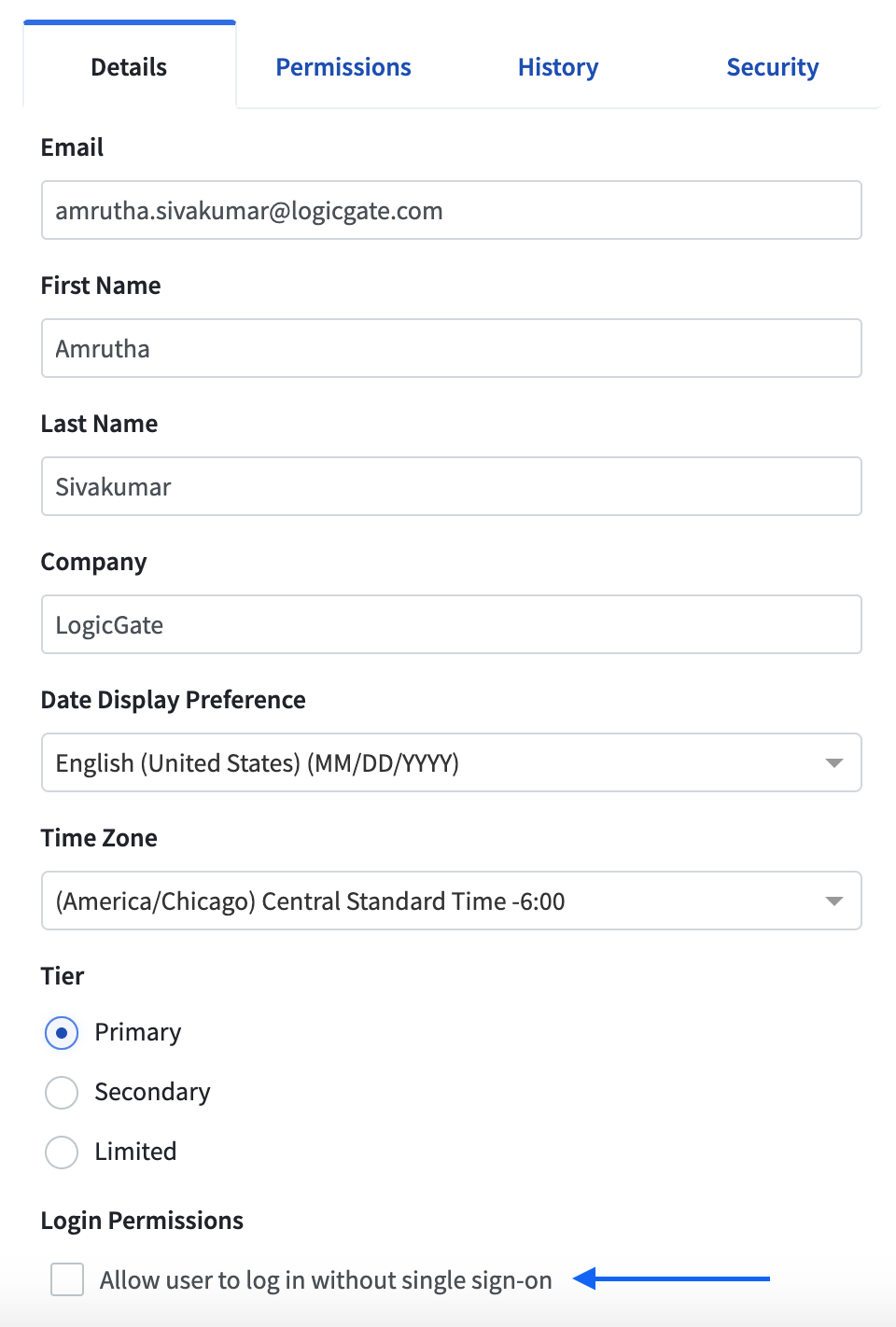 Log In without SSO
In order to log in to your environment without single sign on you will need to append 'access/login' to your environment's URL. For example: https://[environmentname].logicgate.com/access/login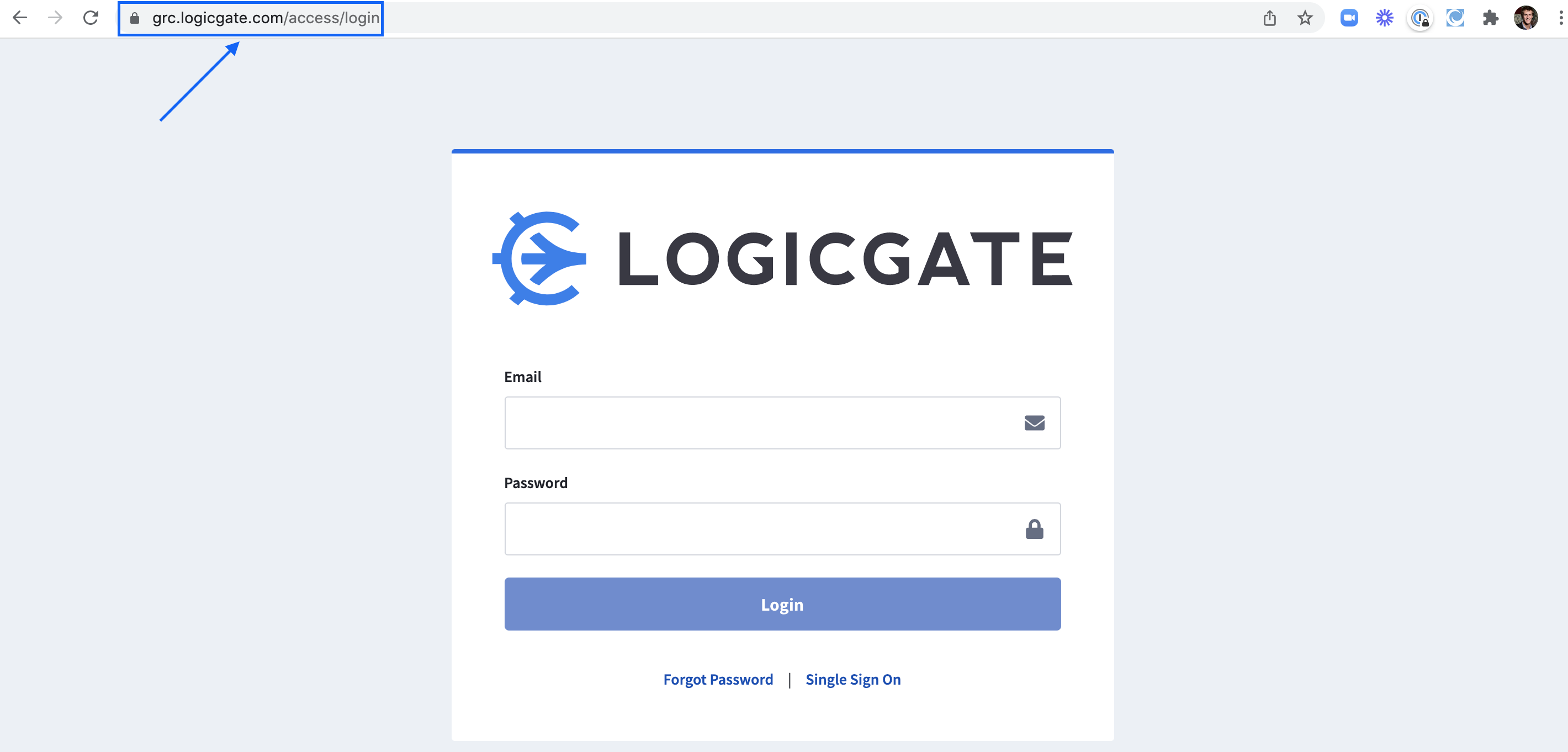 If the user does not already have a Risk Cloud password or it was forgotten, the password can be reset by clicking Forgot Password.