How to delete individual Records in Risk Cloud
Access required to delete Records
In order to delete an individual Record, you must be granted the Admin or Delete Records Entitlement. If you do not have this access, please contact your Risk Cloud administrator for help deleting the Record. If you have been granted these Entitlements, you can follow the steps below.
Step-by-step guide to delete an individual Record
1. Navigate to the Record you want to delete. Click the gear icon in the upper right and click Delete.

2. Click Delete in the Delete modal that pops up to finalize the deletion of the Record. Note that Record deletion is permanent and there is no way to recover a Record within Risk Cloud once it has been deleted.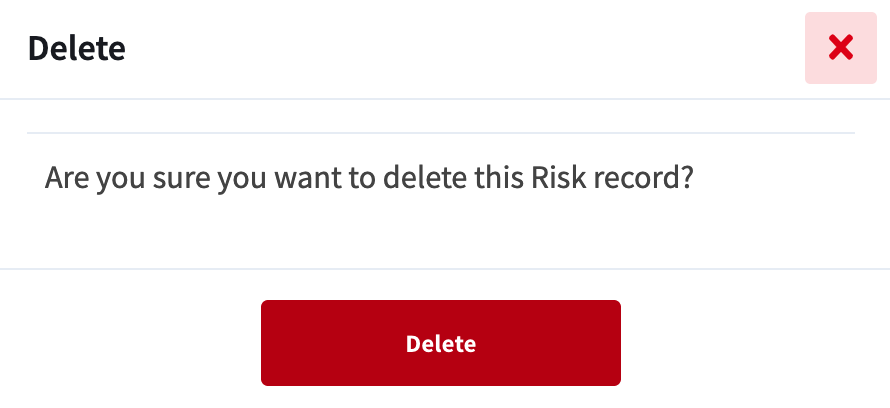 3. To validate that the Record has been deleted, navigate back to the Home Screen The Record will no longer appear, indicating that it has been successfully deleted from Risk Cloud.
Related Articles
For information on bulk deleting Records, refer to Bulk Deleting Test Records.