What is an External User Field?
An External User Field is an extension of the User Field. Use the External User Field to assign external users (or users from a third party) to fill out risk assessments and questionnaires.
The External User field functions as a text box on a Risk Cloud Record, and you can type any email into it. The field will validate whether the user already exists in the system and whether the text is in valid email format.

How to Create an External User Field
1. Click into the Workflow Step that you wish to use and click + New Field on the lefthand side of the screen.
- See this article for more information about creating fields.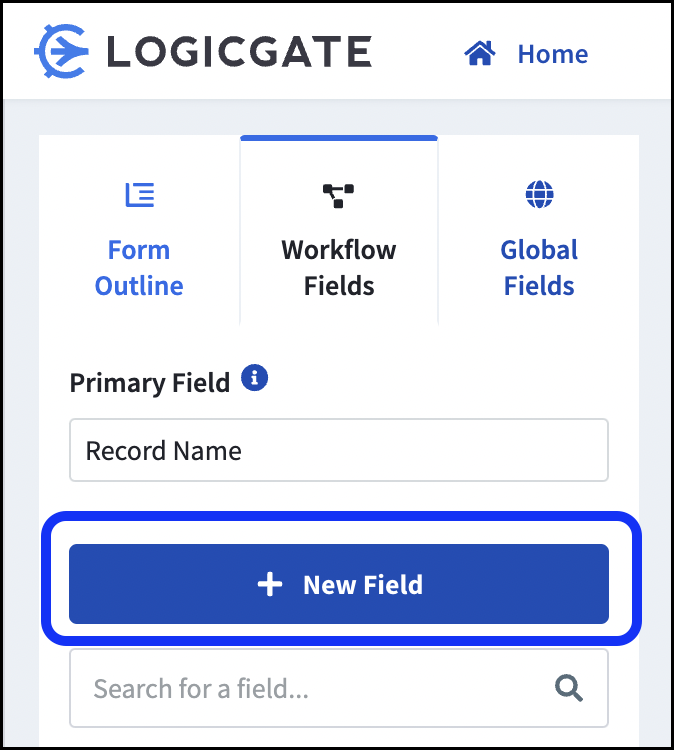 2. Then, select the User field toward the bottom of the list.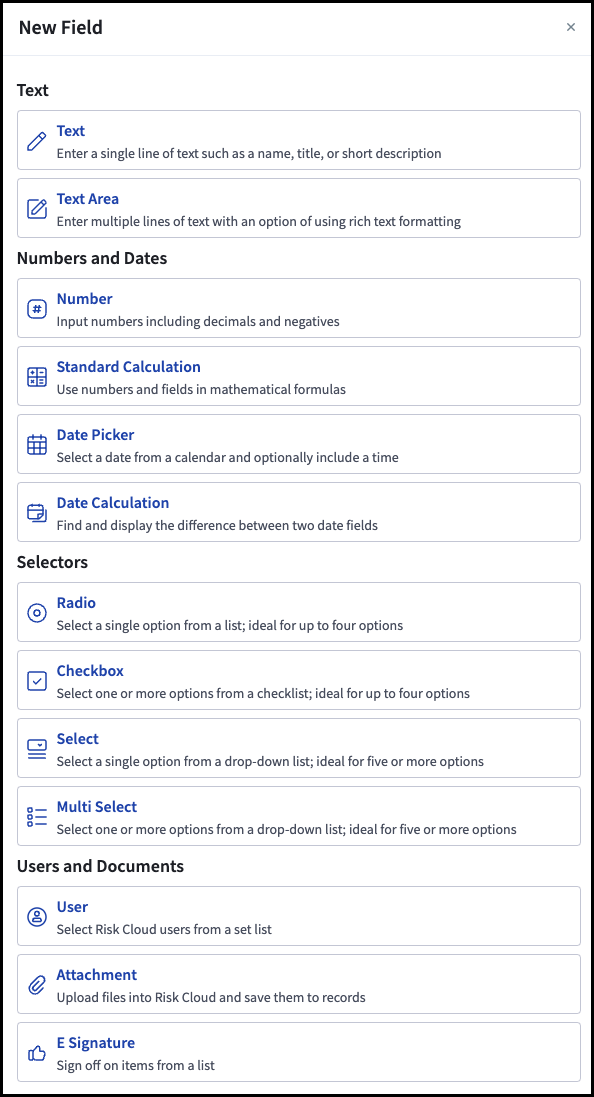 3. Inside the User field, select "External Users" at the bottom, and fill in the remaining Name and Label information.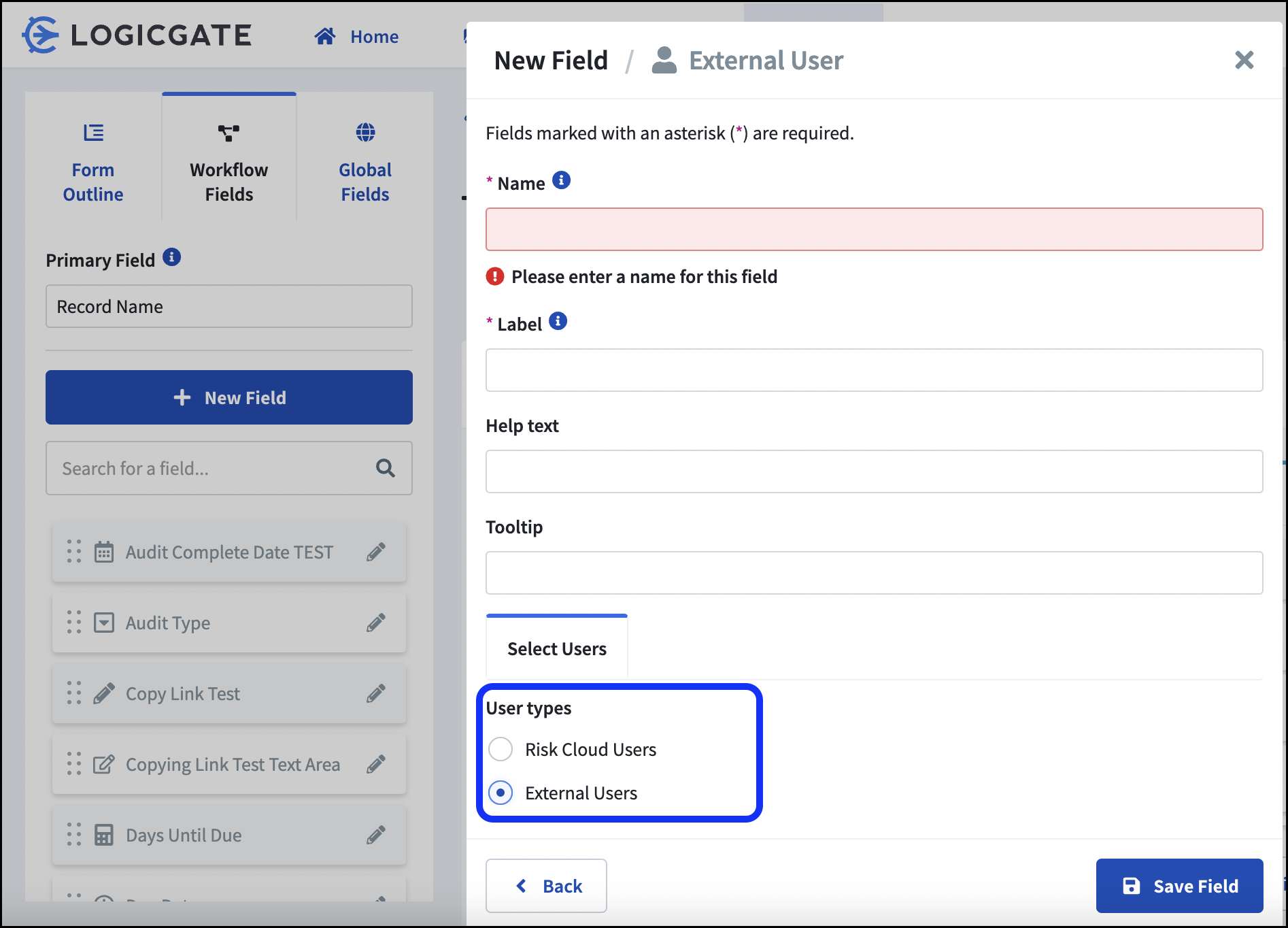 4. Once you hit Save, the new user will appear as a Text field on the record. In this case, we titled the user "New External User," but it will appear in your sidebar with the name you entered for the field.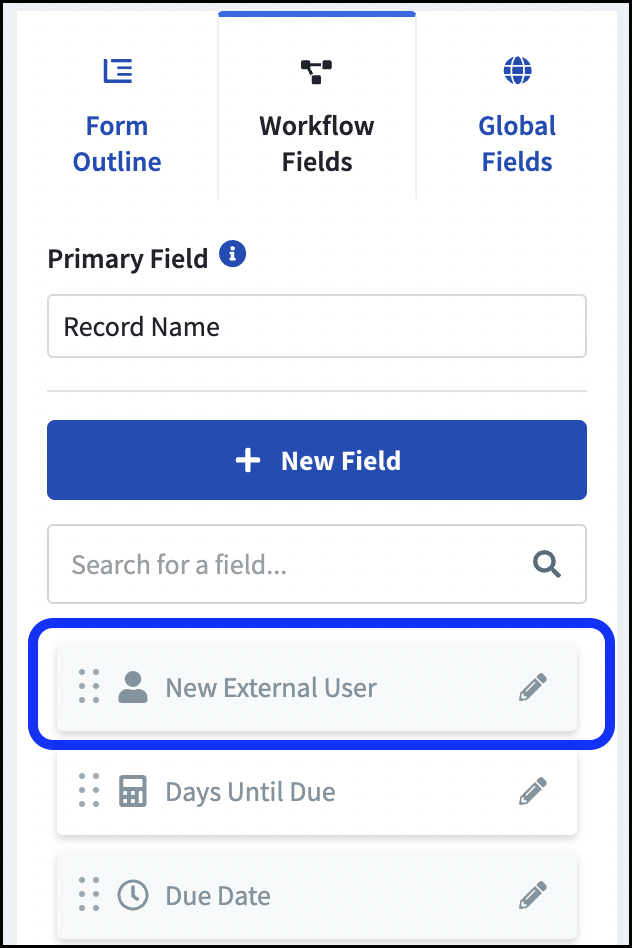 5. Add the new field to your desired section of the workflow by dragging and dropping. Once you do that, you can scroll down to Default Next Path assignee rules and click on the edit button to assign it to an external user automatically.



6. Once editing, select "A user specified in a user field," and you should see the new External User as an option. Click the "+" sign next to the user and then click Save.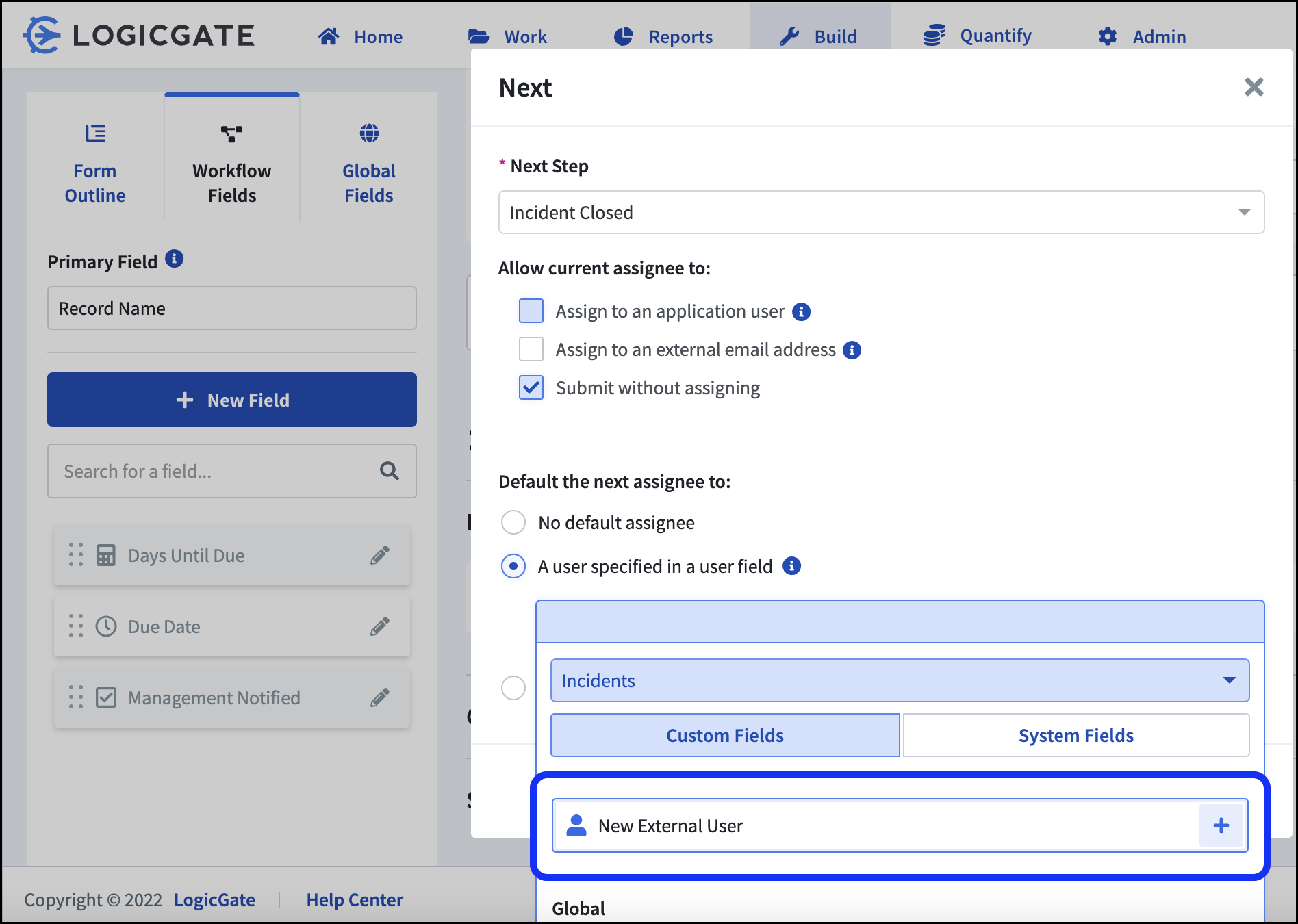 7. Now, you can open or create a record and assign it to an external user. When looking at a record, edit who it is "Assigned To" on the upper lefthand side.


8. To assign the record to the external user, add their email address and click Confirm.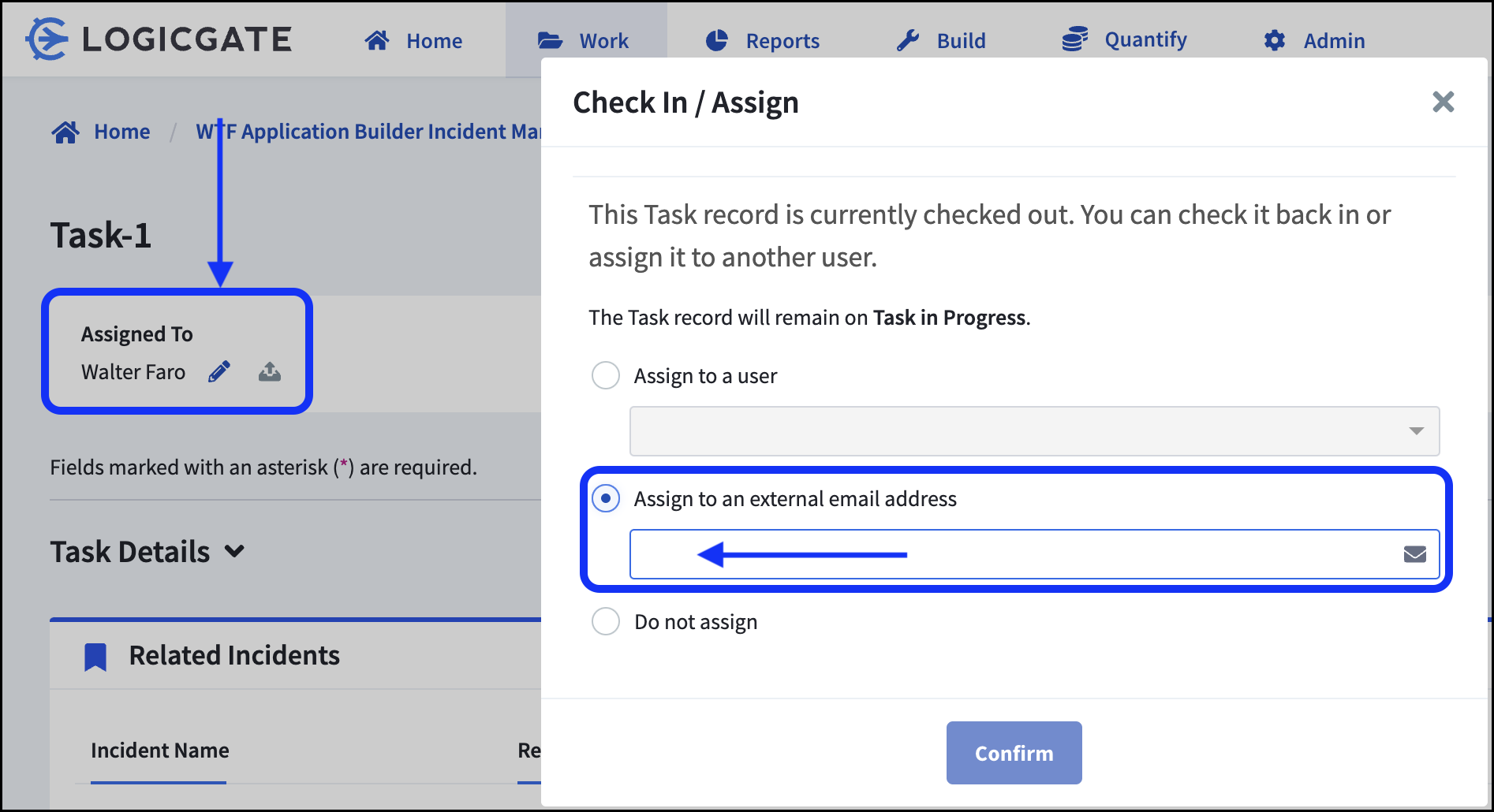 9. When you click Submit on the bottom of the record, the submission modal should display the email address that you entered for the external user. Click Submit once more and that record will be submitted and assigned to the external user you specified.
Adding an External User Field to Jobs
If you want to add an external user field as a job message recipient, navigate to the "Send to users in User Fields" section and search for the appropriate field to add.