Quickly view the status and distribution of Records across your Workflows with Status Reports
Status Reports show the distribution of Records across all Workflows in an Application. Status Reports provide a high-level overview of Records in the Application, and also provide information about status of Records in Workflows and allow for data visualization with different chart options.
Navigating to Status Reports
Navigate to Reports using the menu. Then, using the menu at the left, click Status Reports.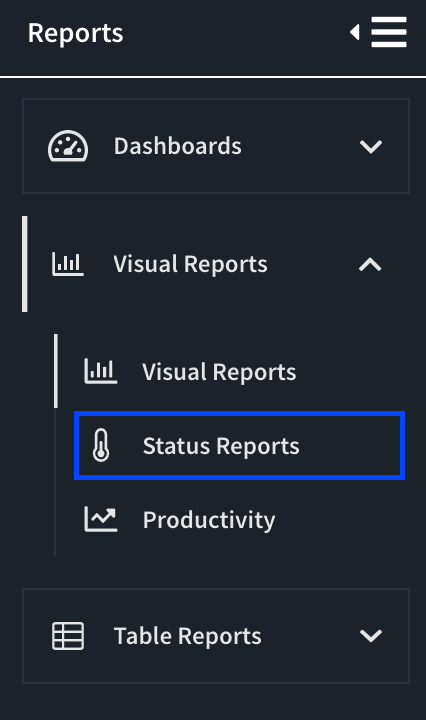 Select the appropriate Application from the drop-down.

Workflow Cards
The Workflow Cards provide an overview of the distribution of Records in an Application. They display the number or Records in each Workflow as well as the status of Records (the number of Records that are completed, and the number that are overdue).

Workflow Status Reports
Workflow-level details of Records can be viewed by clicking View Workflow Data. The Workflow Status Reports provide an overview of the Step in the Workflow Records are in.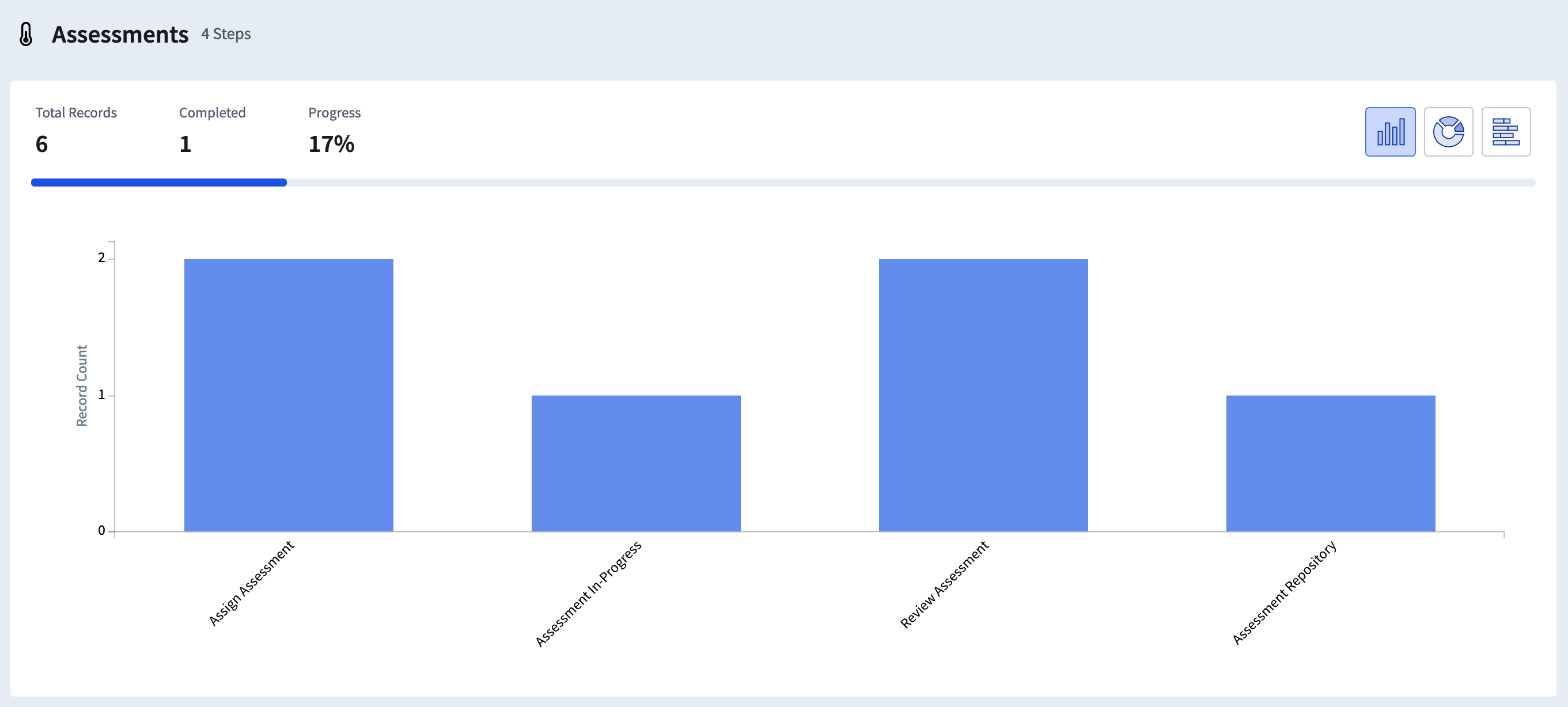 The type of chart used to display this information can be changed by clicking on the chart icons at the top right (A). Users can choose between a bar graph, a donut chart and a stacked bar chart. Additionally, proportion of Records that have been completed is indicated by the progress bar (B).

Workflow Status Reports also allow users to view individual Records in each of the Steps by clicking on the name of the Step beneath the chart.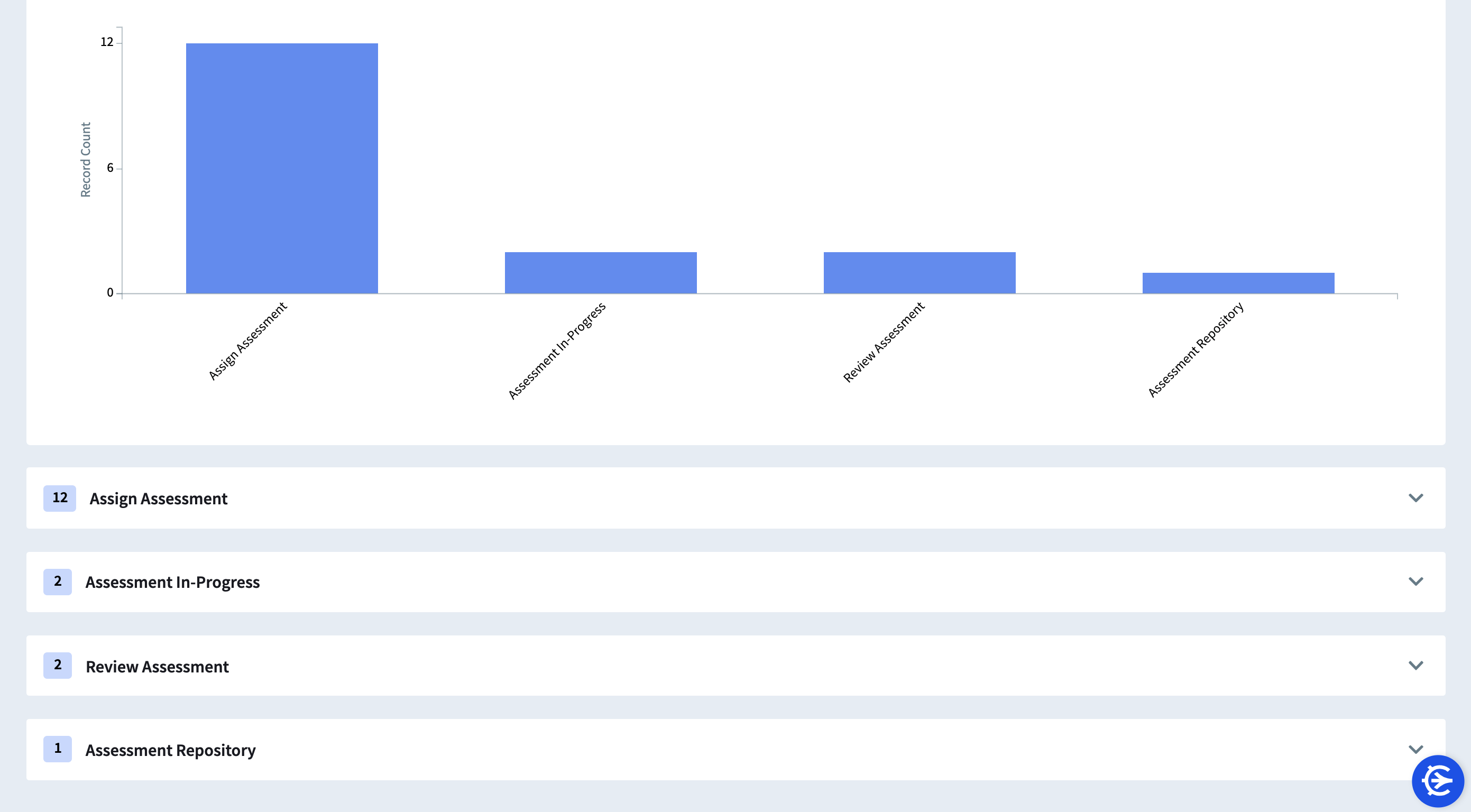 The user can see the name of the Record, the name of the user assigned the Record, the due date of the Record, and the status of the Record.