How to add filters and display data from linked workflows in your Visual Reports
This article will walk you through the process of creating a Visual Report from a Table Report. With this feature you have the ability to filter your Visual Reports and pull in data from multiple linked Workflows. Before building Visual Reports, learn how to create Table Reports and view a Table Report. If you would like more information on Visual Reports and Dashboards you can reference the Getting Started with Dashboards guide.
Create a Visual Report
There are 2 paths available to create a Visual Report from a Table Report: (1) directly from the Table Report or (2) through the Visual Reports tab.
Create a Visual Report from the Table Report Page
Navigate to the Table Report you would like to use to build the Visual Report. On the bottom of the page, and click + Add Visual Report. You can then follow steps 3 and on in this article to finish creating your Visual Report.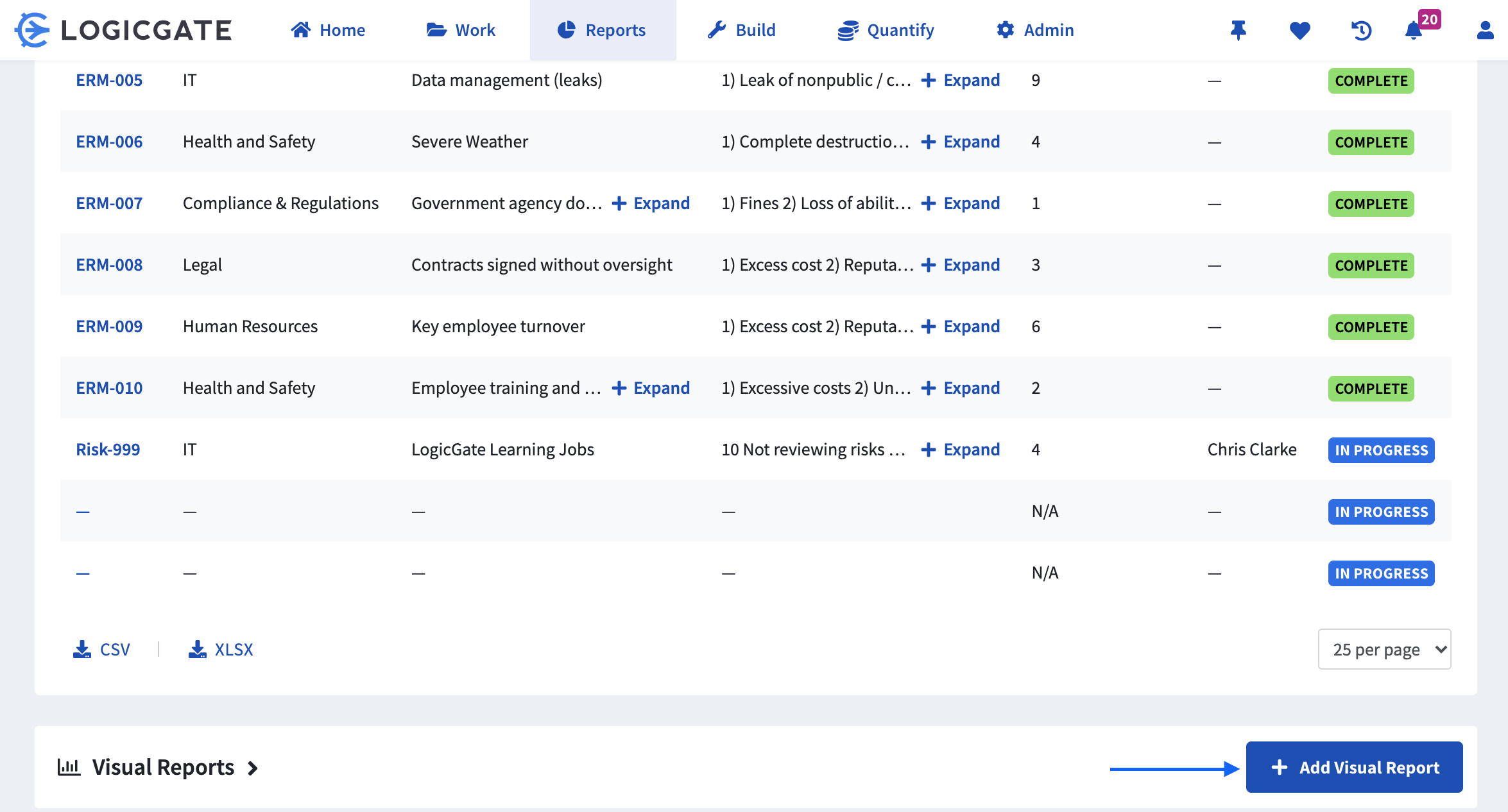 The Visual Report will then be accessible from either the Visual Reports page or in the Visual Reports section at the bottom of the Table Report.

Filter Visual Reports based on Table Reports
Table Reports included the functionality to filter data; these filters will carry through to Visual Reports made from that Table Report.
Note: All filtering needs to be done at the Table Report level; filters applied on the Visual Report by the end-user will not carry through to the Visual Report.
On our Visual Report, all three Risk Levels are displayed.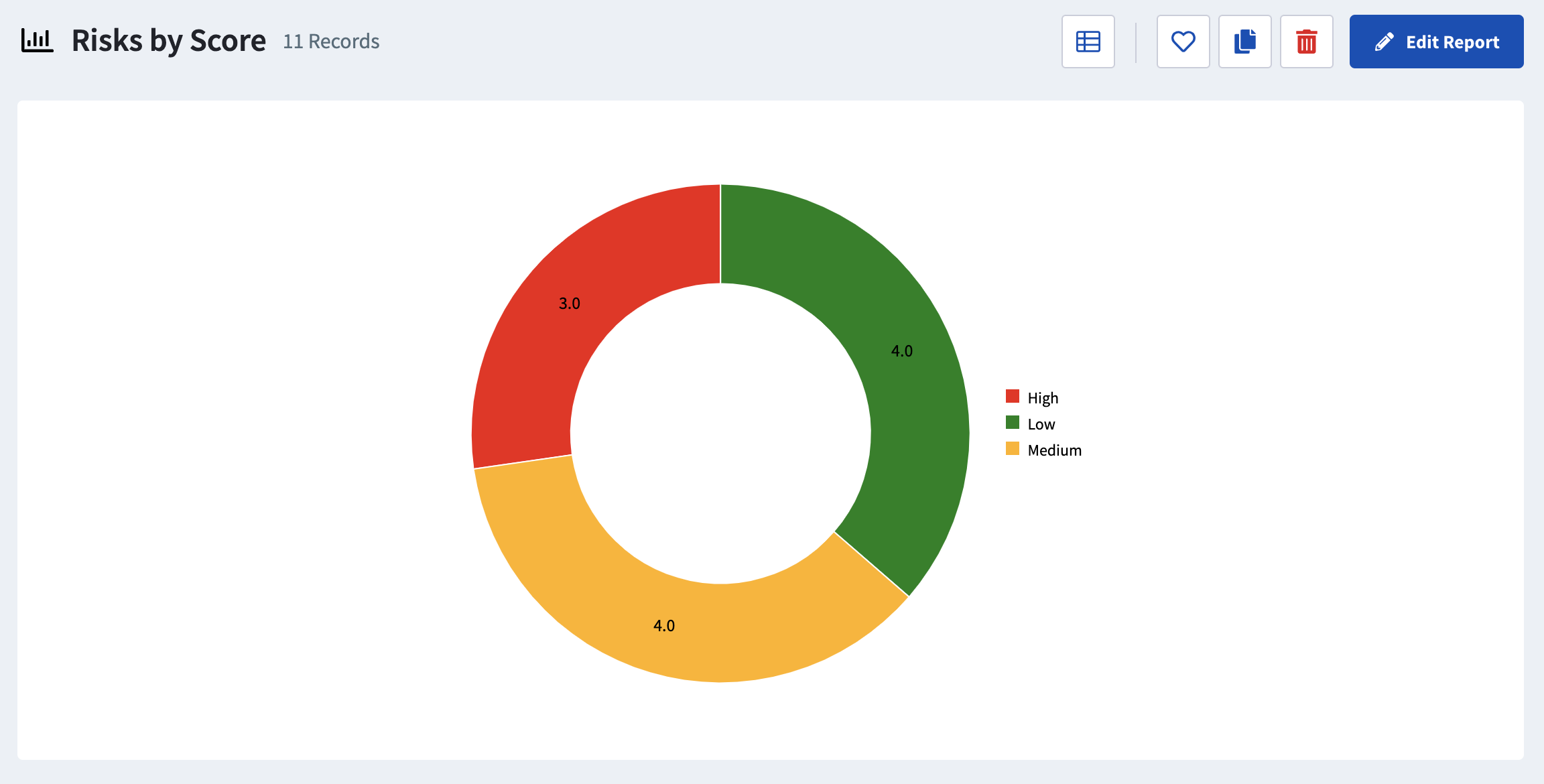 However, if you wanted to remove Low Risks, there are no options on the Visual Report page or Visual Report / Edit modal to filter out the data. If you return to the Table Report, you can use a filter to omit the Low Risks.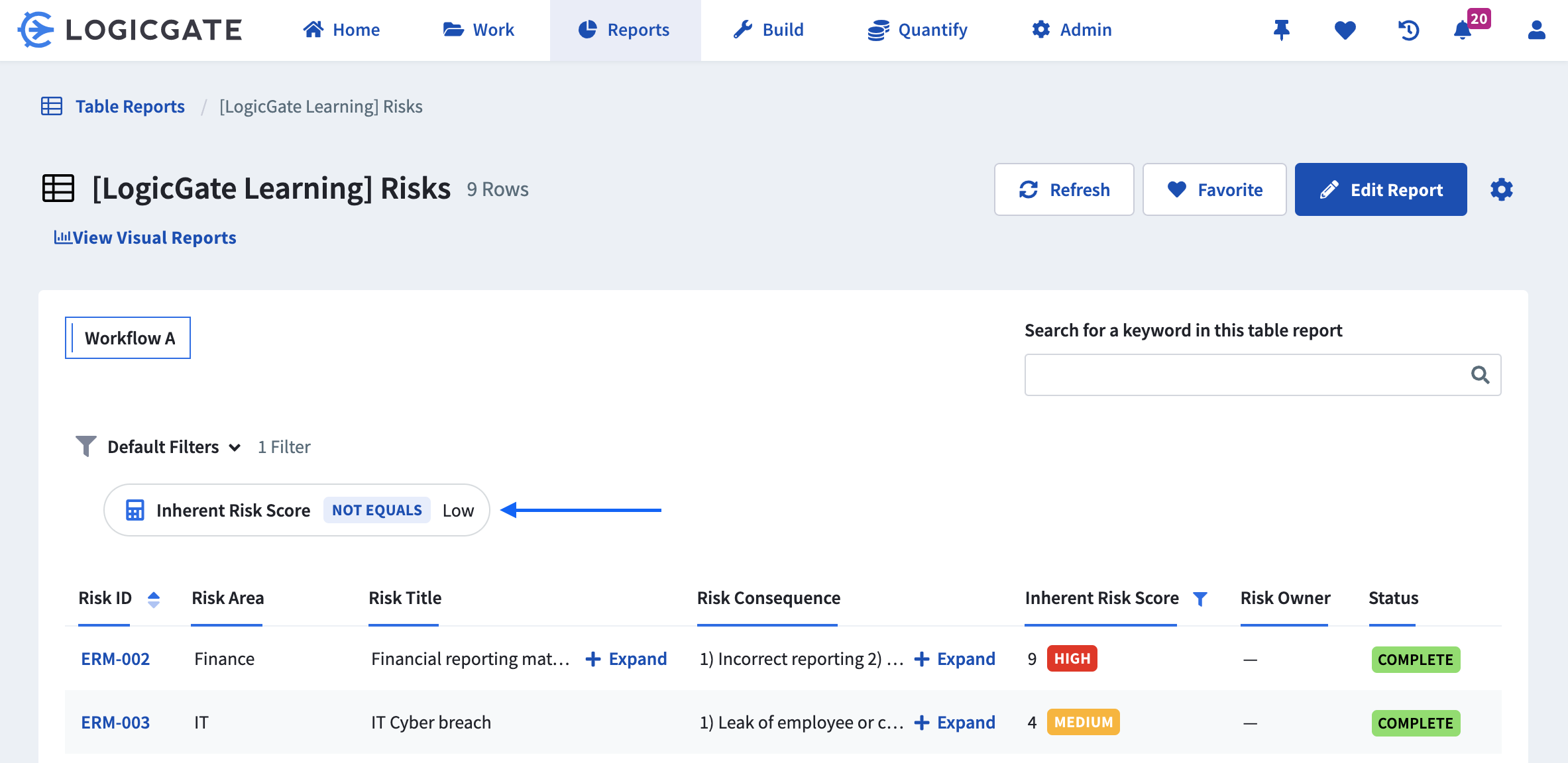 The filter will then be automatically carried through to display the correct data on your Visual Report.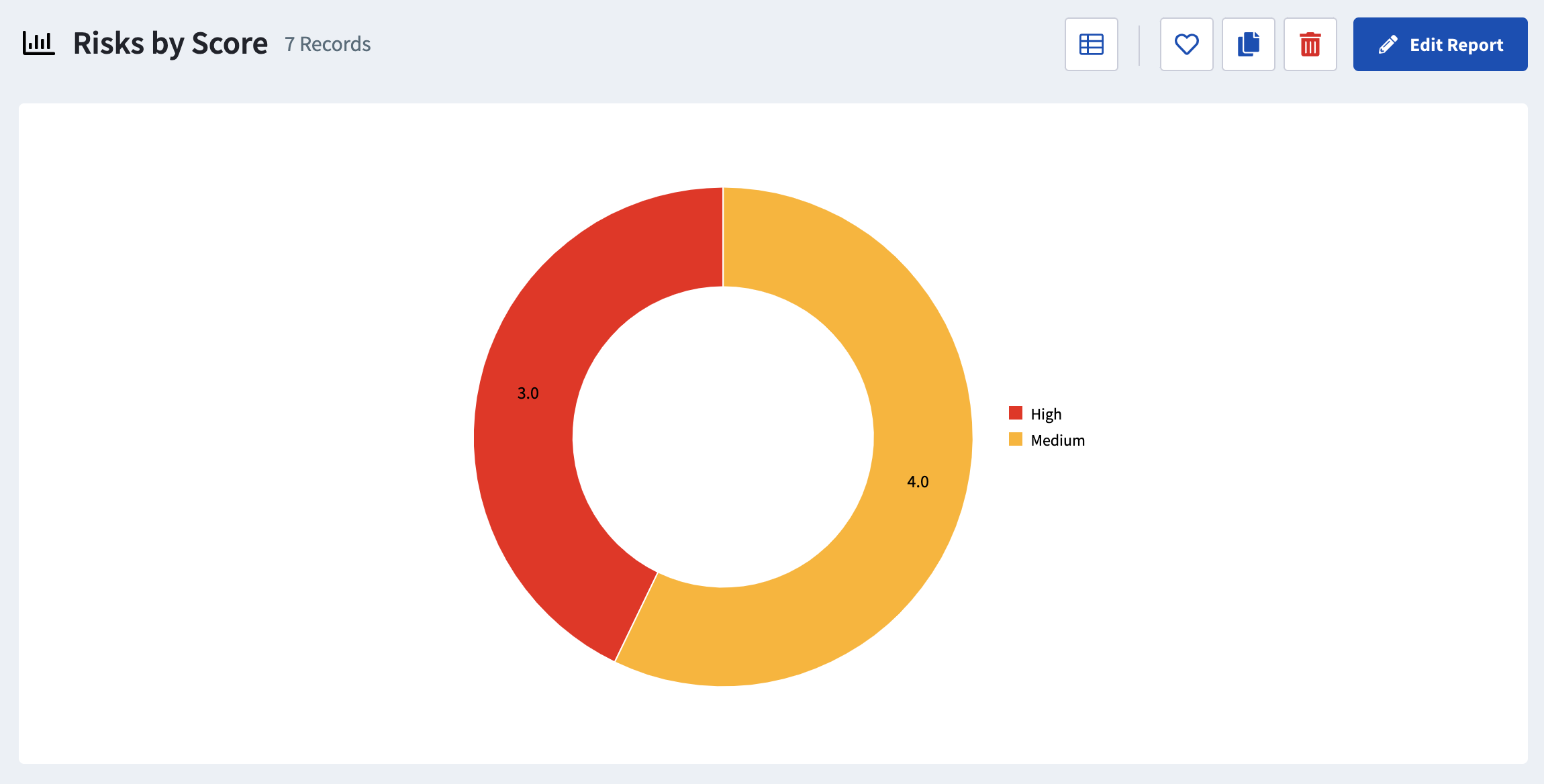 Note that the filter will be permanently applied to the Table Report. In order to get all desired Visual Reports, you may need to create multiple Table Reports.
Related Articles