How to export Visual Reports to different file formats, including PNG, JPEG and PDF files
Exporting Visual Reports allows you to easily share visualized metrics with stakeholders across their organization who do not have access to Risk Cloud and in presentations.
Export Visual Reports
On the Visual Reports or Dashboard, identify the Visual Report you would like to export. In the upper-right corner or on the Visual Report tile, click the Blue Down Arrow to begin the export.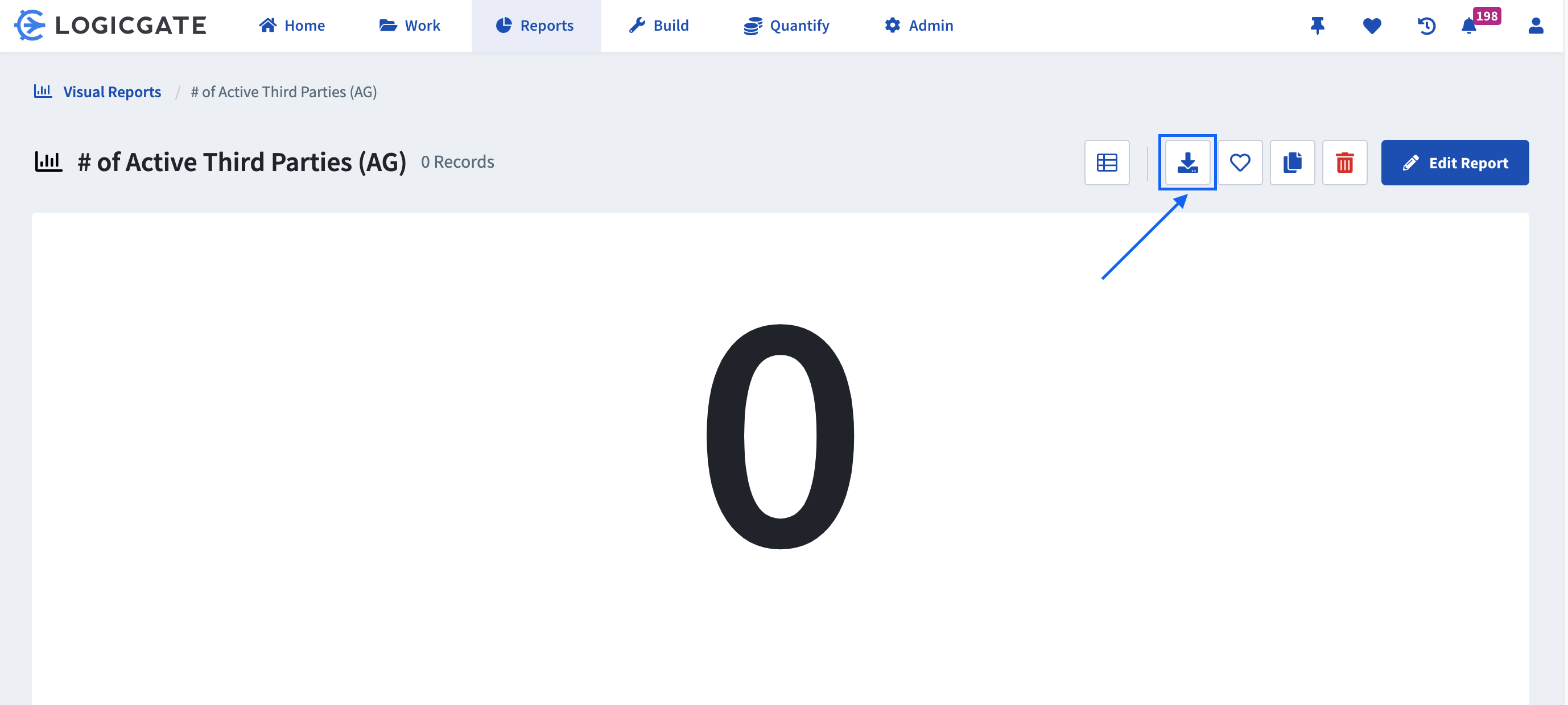 The "Export Visual Report" modal will appear. On this Modal, you can configured the aspect ratio to customize the shape of you chart and select the file format. With PNG file formats, you have the additional option of exporting with a transparent background. This option is helpful for images being used as part of a slide deck in Powerpoint, for example. Click Export to begin the export.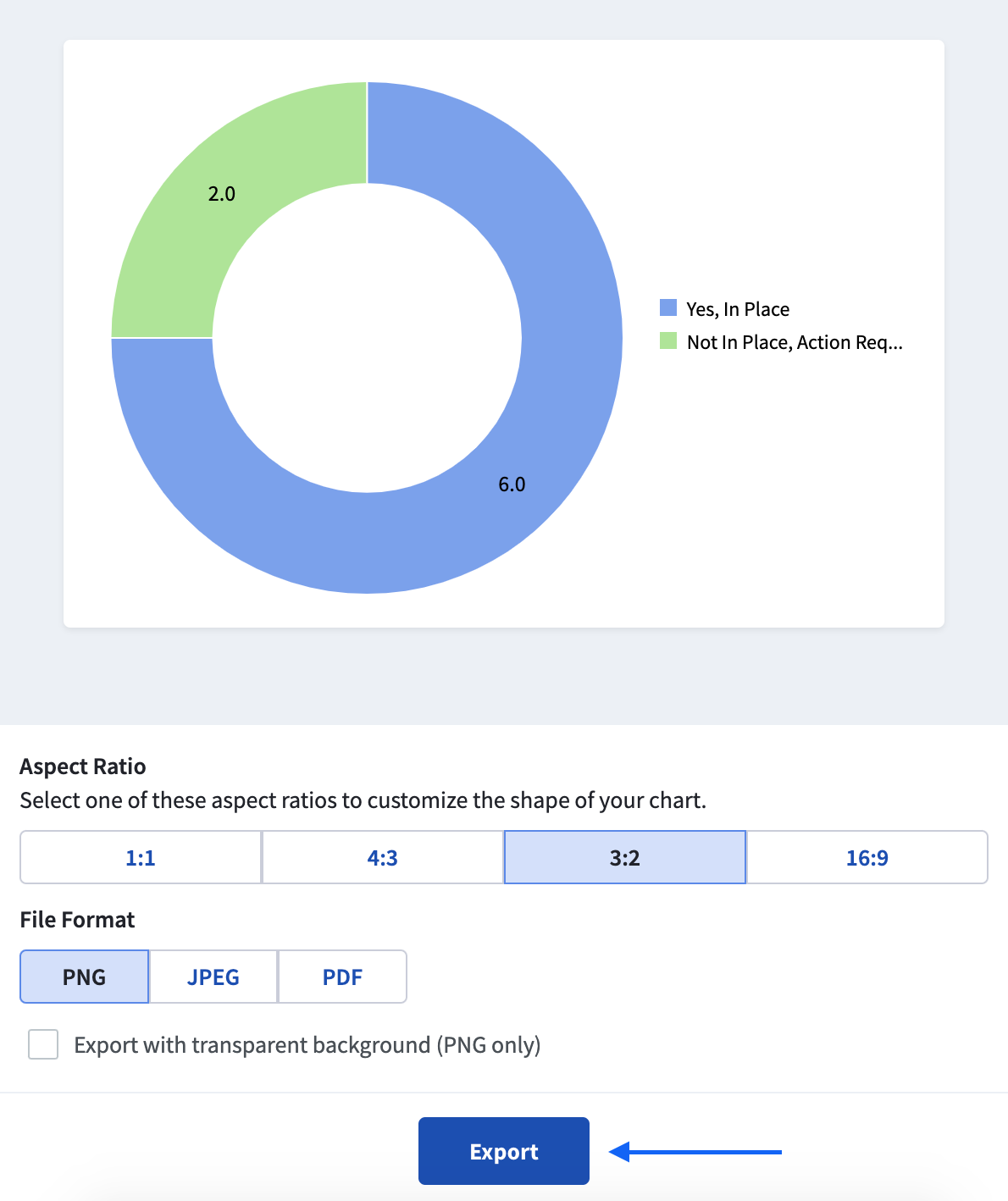 A download should appear on your computer. If this download is not appearing, please ensure you have pop-ups enabled in your browser.
Related Help Articles