How to enable annual or periodic reminders for your recurring Assessment Applications
If you are managing an Enterprise Risk Management or Third-Party Risk Management Application, you most likely have risks or vendors that need to be re-assessed each year or on some other recurring basis.
Creating Jobs in Risk Cloud can help automate these recurring reminders. Below are two ways to facilitate periodic reminders:
Record Due Jobs
Each time an Assessment is completed, you can automatically create a new Assessment for that risk/vendor with the Due Date set to 1 year. Create a Job using the Record Due Trigger. Then, select the Send Email Operation to send out an email to the risk/vendor owner when the Record Due Date approaches (e.g., one month before the due date, send an email to the owner reminding them that they will need to conduct their recurring Annual Assessment).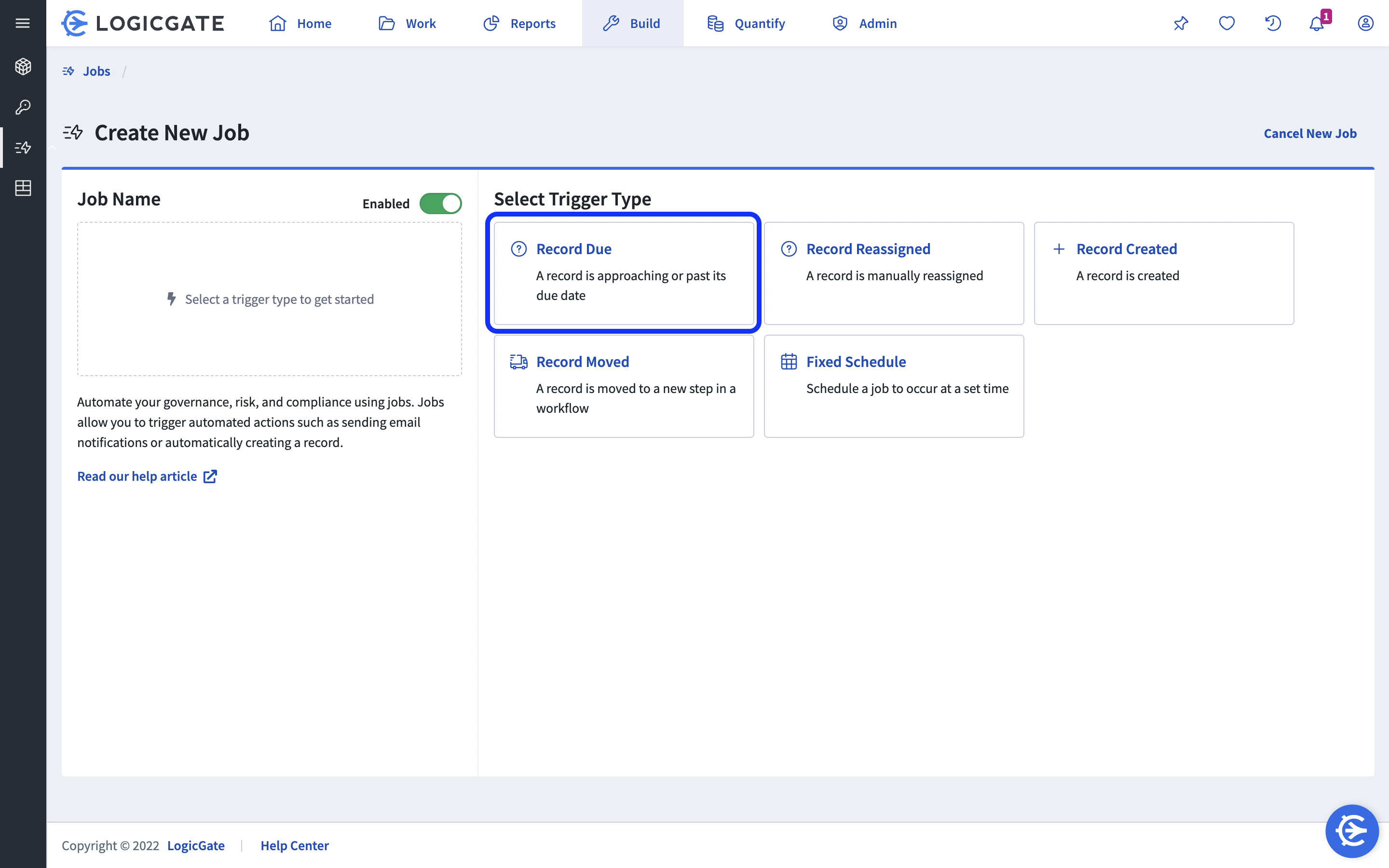 Please look at our full article on
Record Due Jobs
for details on building out this type of Job.
Fixed Schedule Jobs
Create a Job using the Fixed Schedule Trigger and select the Send Email Operation to send out an email at the same time each year to every person who owns a risk/vendor to remind them that they need to conduct another Assessment. After receiving the email, the owner can log in to Risk Cloud and begin a new Assessment for each risk/vendor assigned to them for that year.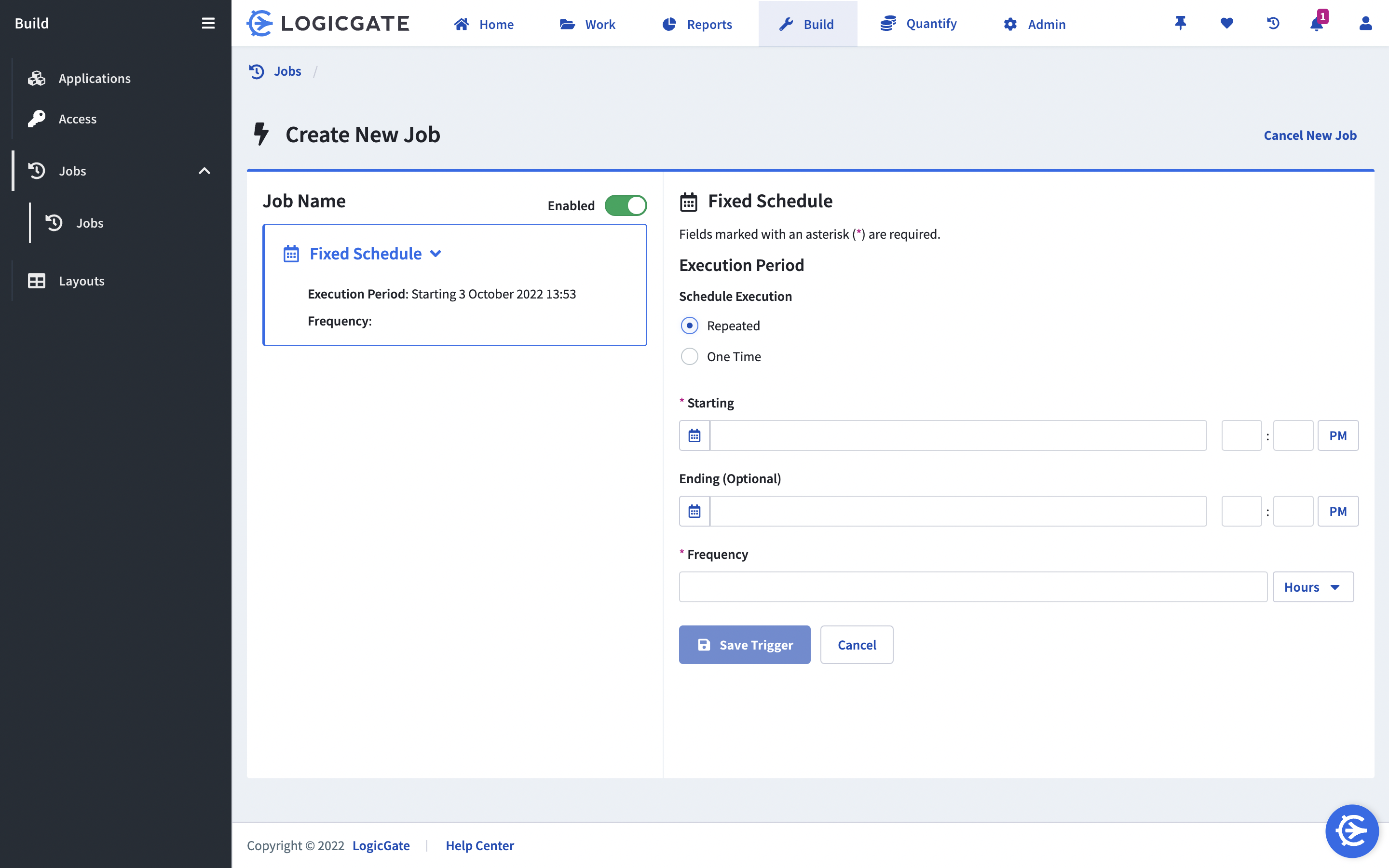 Schedule Execution: Select either a one-time notification or a repeated cadence.

Starting: Enter the time before the Due Date you would like notifications to be sent. For example, if you enter 7 Days, notifications will be sent out to users beginning 7 days before the Record is due.

Ending (Optional): This can be set to specify when the Job should stop executing after the Due Date has been reached. This is an optional input.

Frequency: Specify the Frequency with which you would like notifications sent. For example, if you select 1 Day, notifications will be sent every day before the Due Date is reached. Tip: if you only want one notification to be sent, then set the Frequency to a time period longer than your Execution period.