Teams Integration Before Using Jobs:
Before you use Microsoft Teams in Risk Cloud, please ensure that the following steps have been taken to configure a user in Azure and within Risk Cloud's Admin tab. Guidance on those steps is provided in the following articles:
How to Create a Job with Microsoft Teams
1. From the Build tab, select Jobs,
2. Select your desired Job Trigger
3. Select "Send Teams Message" from the Select Operation menu
Clicking on "Send Teams Message" will take you to the Job Operation, where you can configure who the message will be sent to, as well as the content of the message.
Message Recipients
With your Teams Message Operation, you have the option to:
Send to users in User Fields
Send to specific Teams members
Send to Teams channels (as seen in the screenshot below)

To send to a channel, select a "Team" and then the relevant channel in that Team.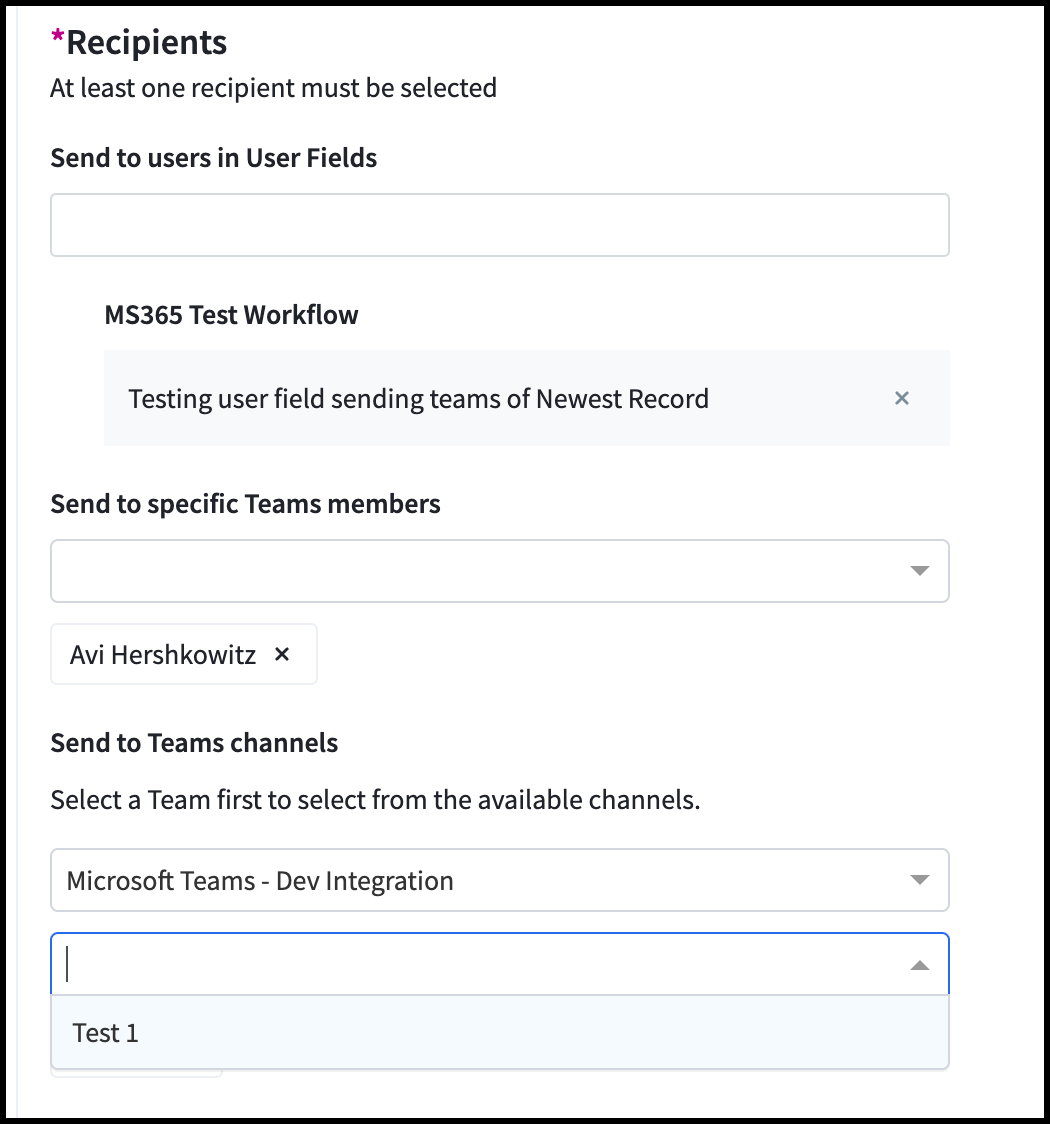 In your message's "Teams Content" section, you can add text, rich text, formatting, images, and hyperlinks. Like in other Job messages, you can also "Add Field Variables" from Risk Cloud (see screenshot below).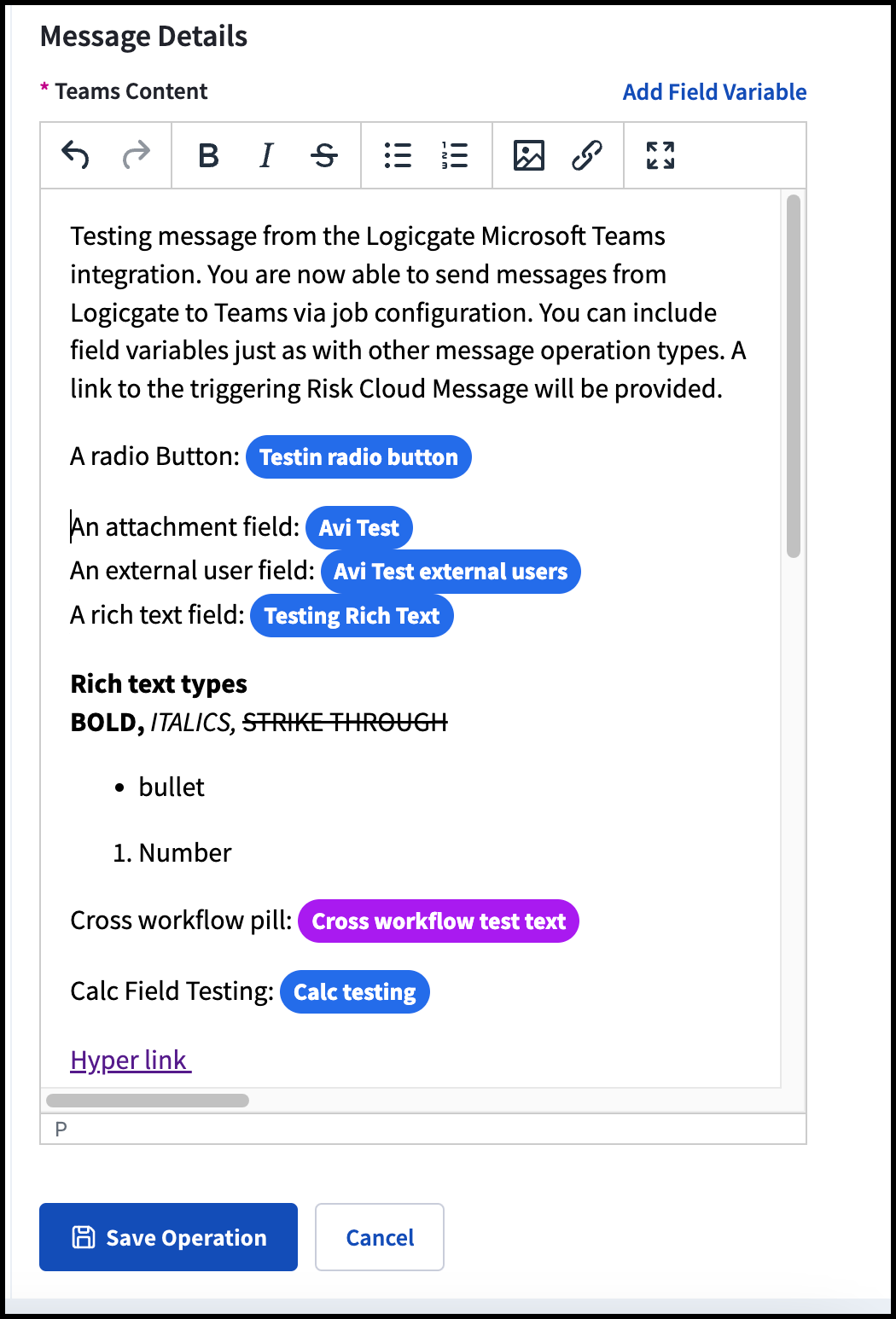 As you build the Job Operation, you will see the details in the sidebar on the left of the screen.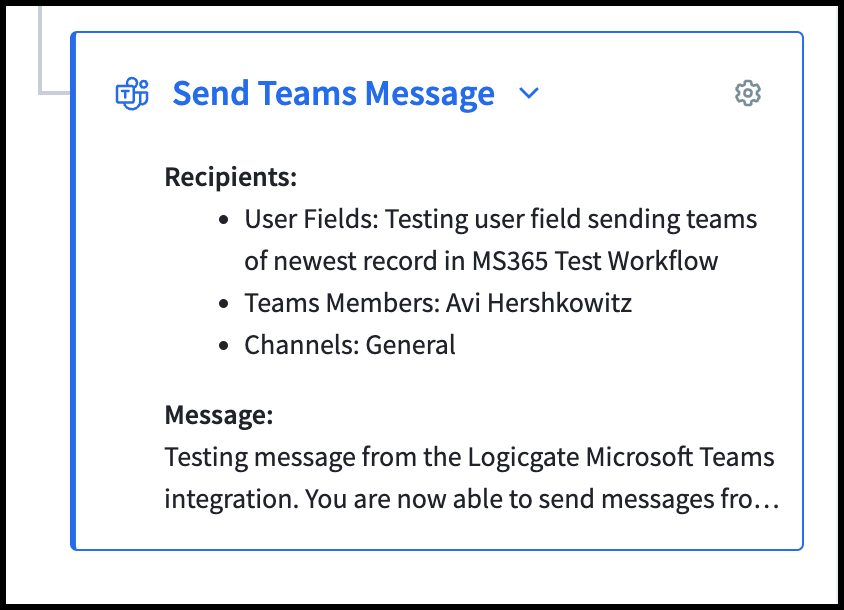 Once triggered, you will get a notification in Teams, including a link to the triggering record similar to the following screenshot: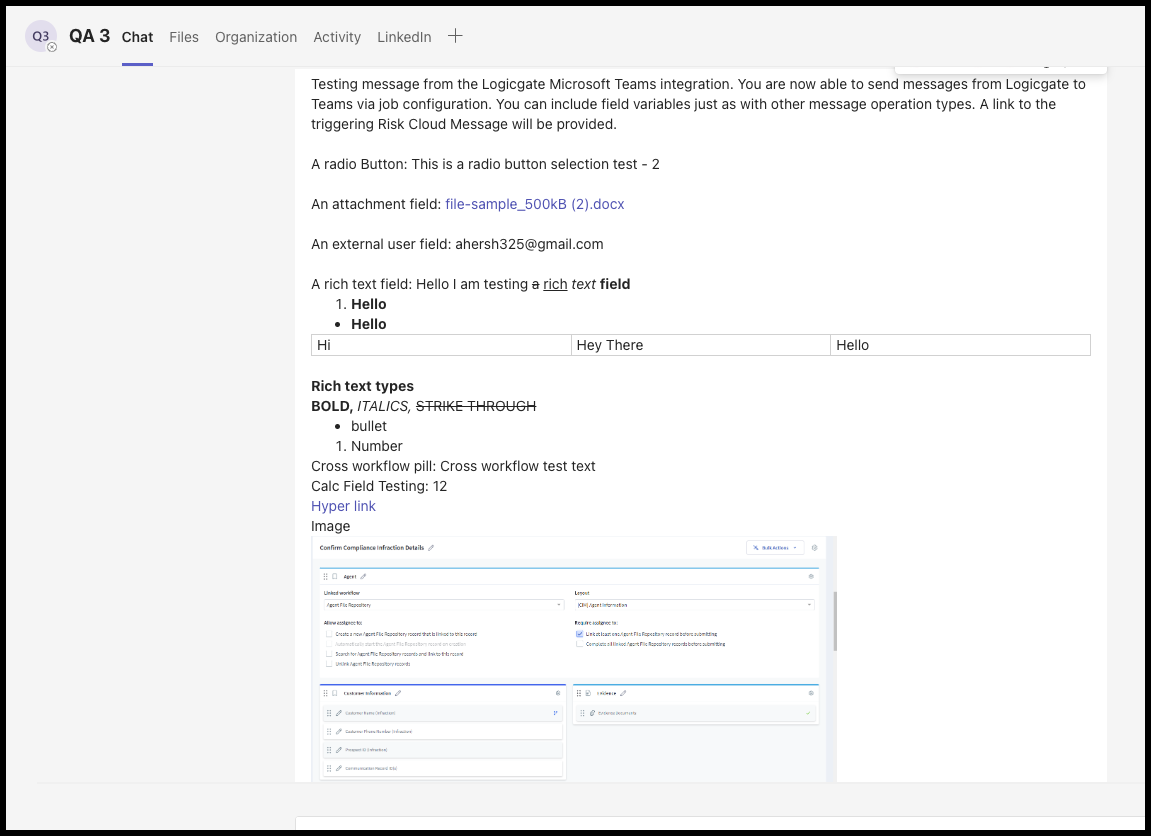 For more information on Jobs in Risk Cloud and how to send Message Operations, please take a look at the articles below: