How to capture an e-signature in a form
The E Signature field in Risk Cloud can be used to capture a system-created electronic signature based on a user's first and last name. The user will first be prompted to check one or more "Signing Reasons," after which they can click Sign to create their e-signature. The date and time of the e-signature will also automatically be captured.
NOTE: Only the original user that provides an e-signature will be able to modify or remove their signature.
NOTE: An external user cannot fill out an e-signature field that is 21 CFR Part 11 Compliant enabled.
The following images show how an E Signature Field appears to an end user.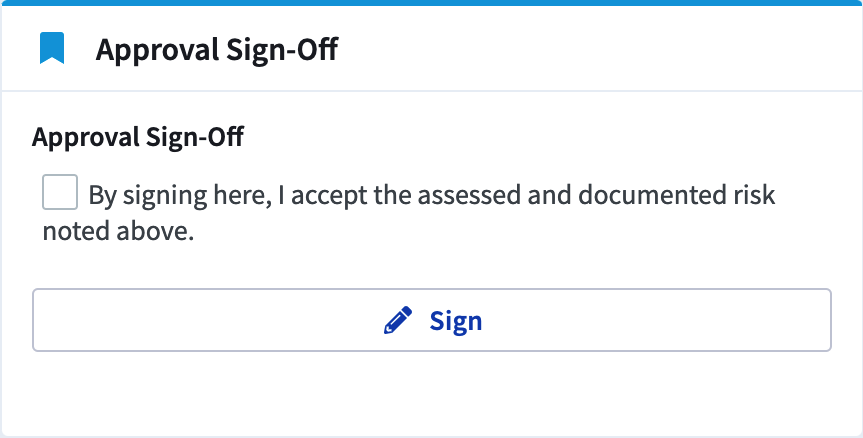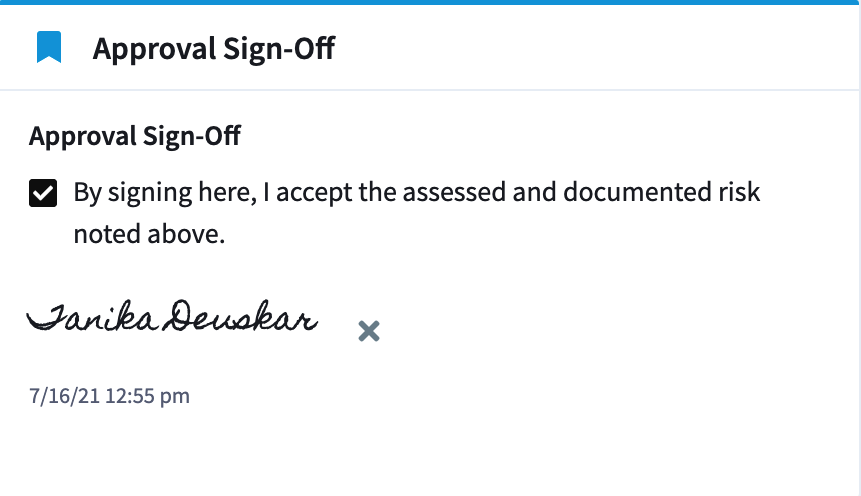 How to create an E Signature Field
1. In the Step Builder, click + New Field. Select the E Signature Field type and click Next.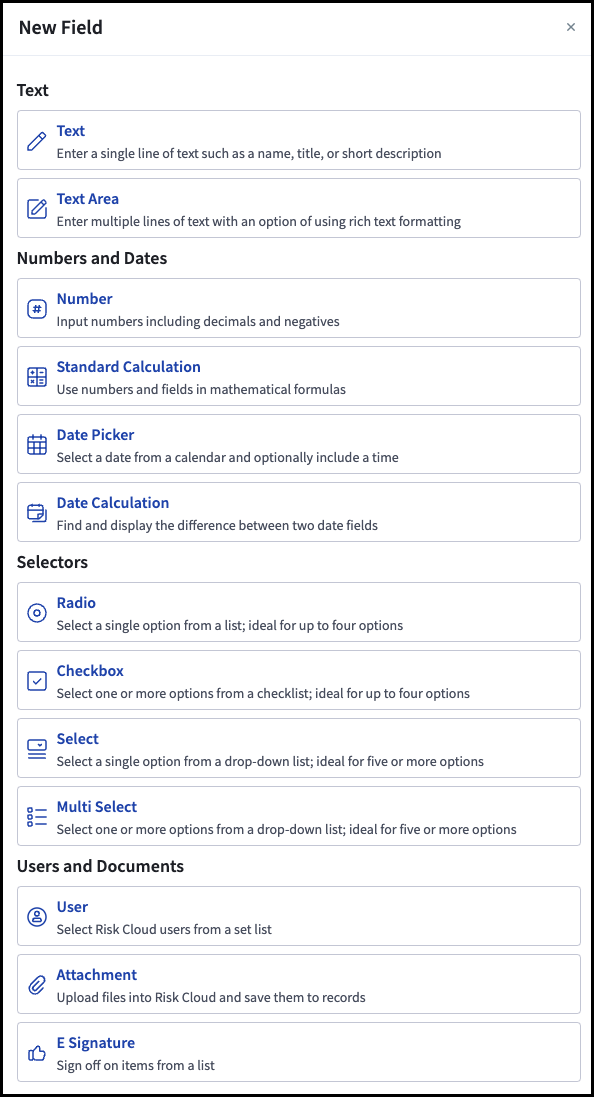 2. Enter a Name and Label for the Field in the modal that pops up. Remember that the Name will be used as an identifier for the Field in the Build part of the Application, while the Label is what will be displayed to end users.
3. In the "Signing Reasons" section, enter the signing reason into the box beneath "Text Value" and click + Add. The value entered as the Signing Reason will appear below the "Add Value" section.
You may add as many signing reasons as you want. You may also designate numeric values associated with each signing reason if desired. If you do not enter a numeric value, the system will automatically assign a numeric value of 1.
4. If your E Signature field needs to be 21 CFR Part 11 compliant, you can enable this by navigating to the Options tab and checking Enable 21 CFR Part 11 Compliant E-Signature. When this option is enabled, the end user will be required to agree to use electronic signatures prior to signing and will be prompted to re-enter their password during the signing process.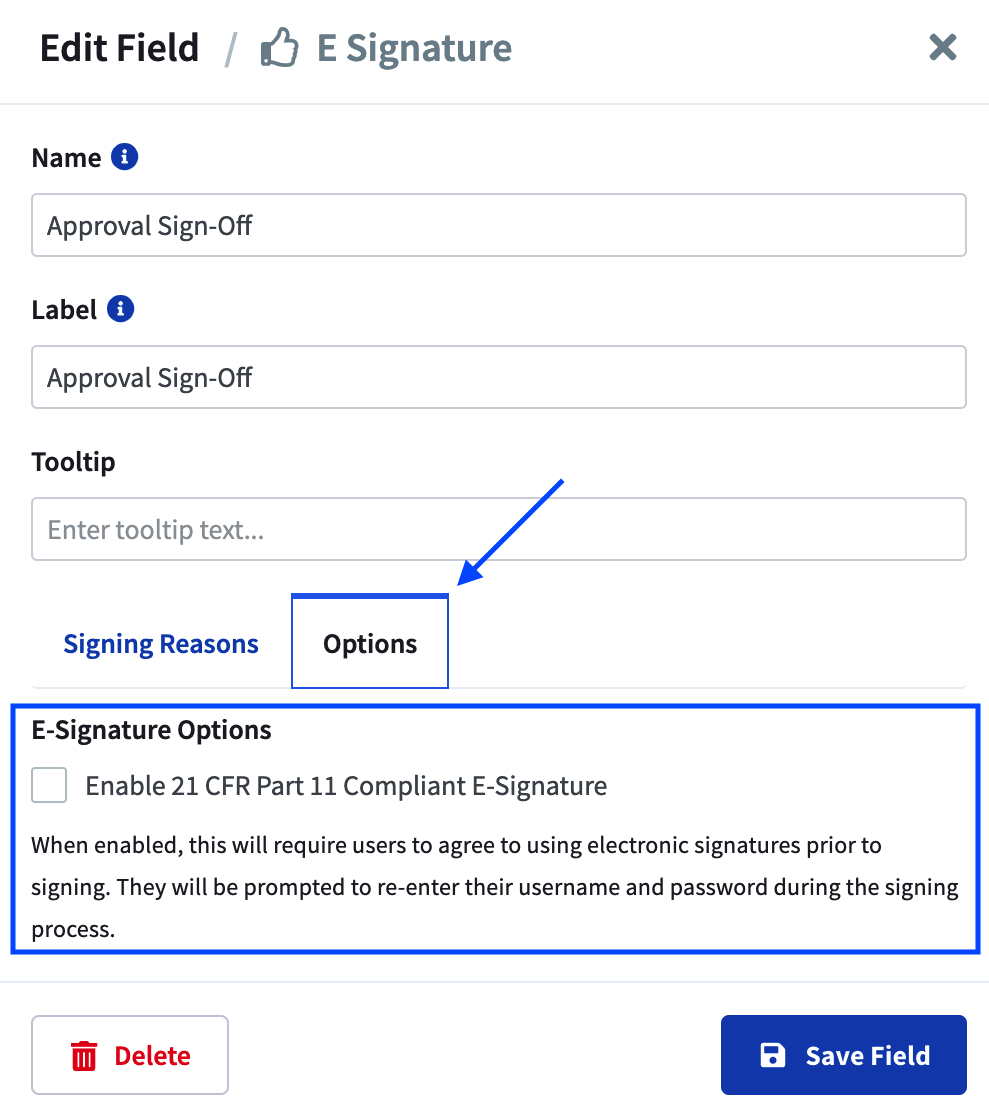 To see how a 21 CFR Part 11 compliant E Signature would appear to an end user, refer to overview of 21 CFR Part 11 enabled E Signatures.
5. Once you are done creating and configuring your E Signature Field, click Save Field. You can then drag and drop your new E Signature field into your form.