How to create a Workflow Field to capture information from users
What are Fields?
Fields are used to capture information from and display information to users in a Workflow. There are two types of Fields: Workflow Fields, which are can only be used in the specific Workflow in which they were created, and Global Fields, which can be used across any Workflow in the Risk Cloud environment. Global Fields are useful for lists of shared items in your organization, like business units or locations. If you have multiple Applications that need a shared list, a Global Field will allow you to share it.
Steps to Create a Field
1. Navigate to Application > Build. Select and enter the appropriate Application. In the Application Canvas, double-click on the appropriate Step to enter the Step Configuration screen.
2. Click Workflow Fields or Global Fields, depending on what the Field is going to be used for, and click + New Field.

3. Select the type of Field you would like to create from the available options. Click Next.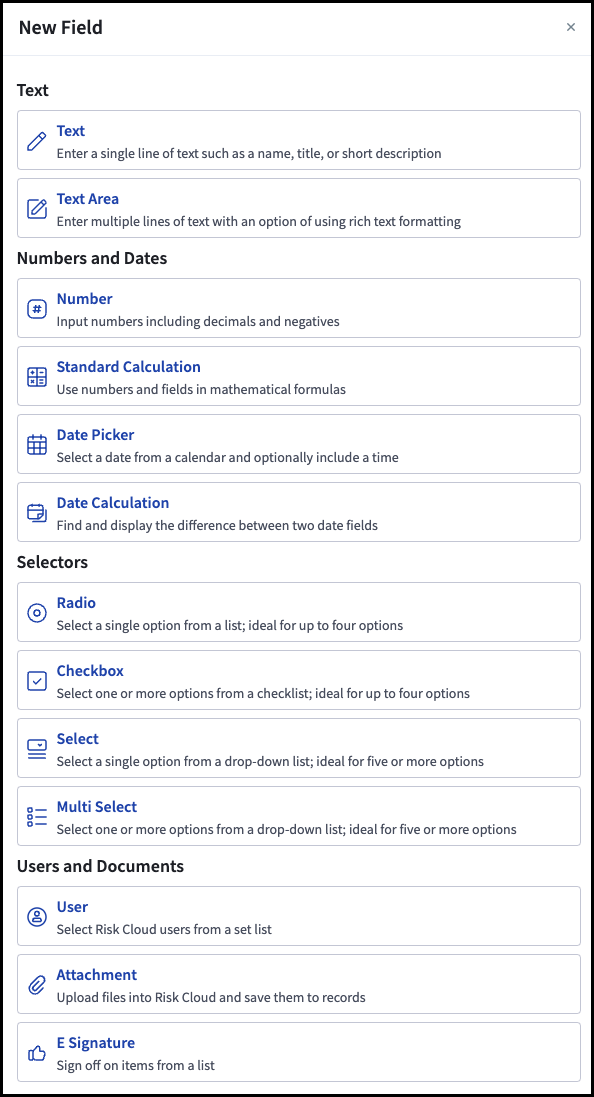 4. Name the Field. The name is what will be used to refer to the Field in the Build and Report modules. This will not be displayed to end users.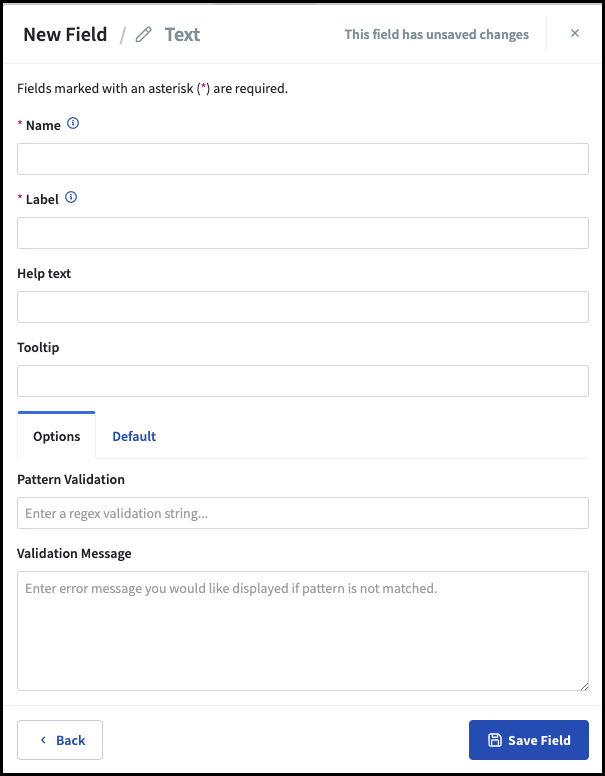 5. Label the field. The label is what the end user will see. For example, an appropriate label for a Field named Comments could be Please provide comments.
6. Provide a tooltip and / or help text. This is an optional step. The tooltip text entered here will be displayed if an end user hovers over i next to the Field in a form. Help text will be displayed below the Field Label to provide guidance to the end user.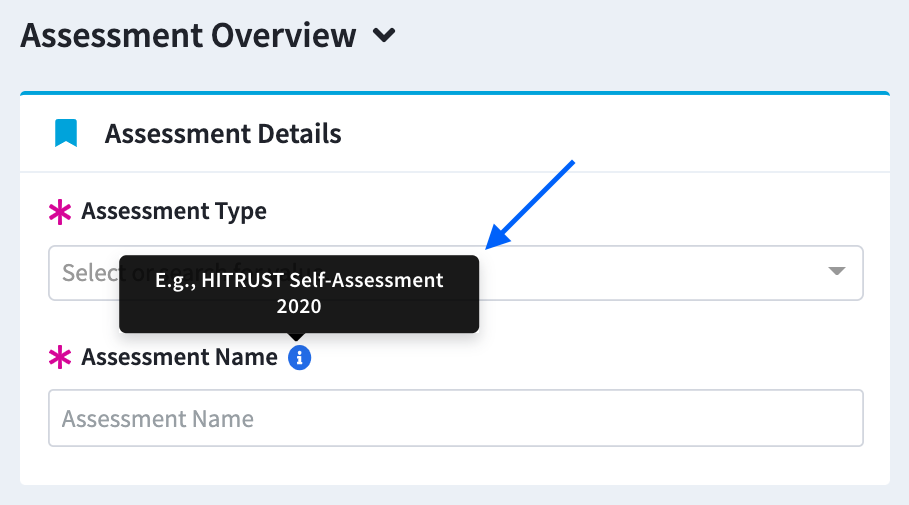 7. Once you have entered all the details, click Save Field.
Additional Information about Fields
Pattern Validation
Fields have different options based on their Field Type. For instance, text-based Fields have the option to include Pattern Validations. Pattern Validations consist of a regular expression or RegEx string that can be entered to validate a user input. See Creating Validations Using Regular Expressions for more details.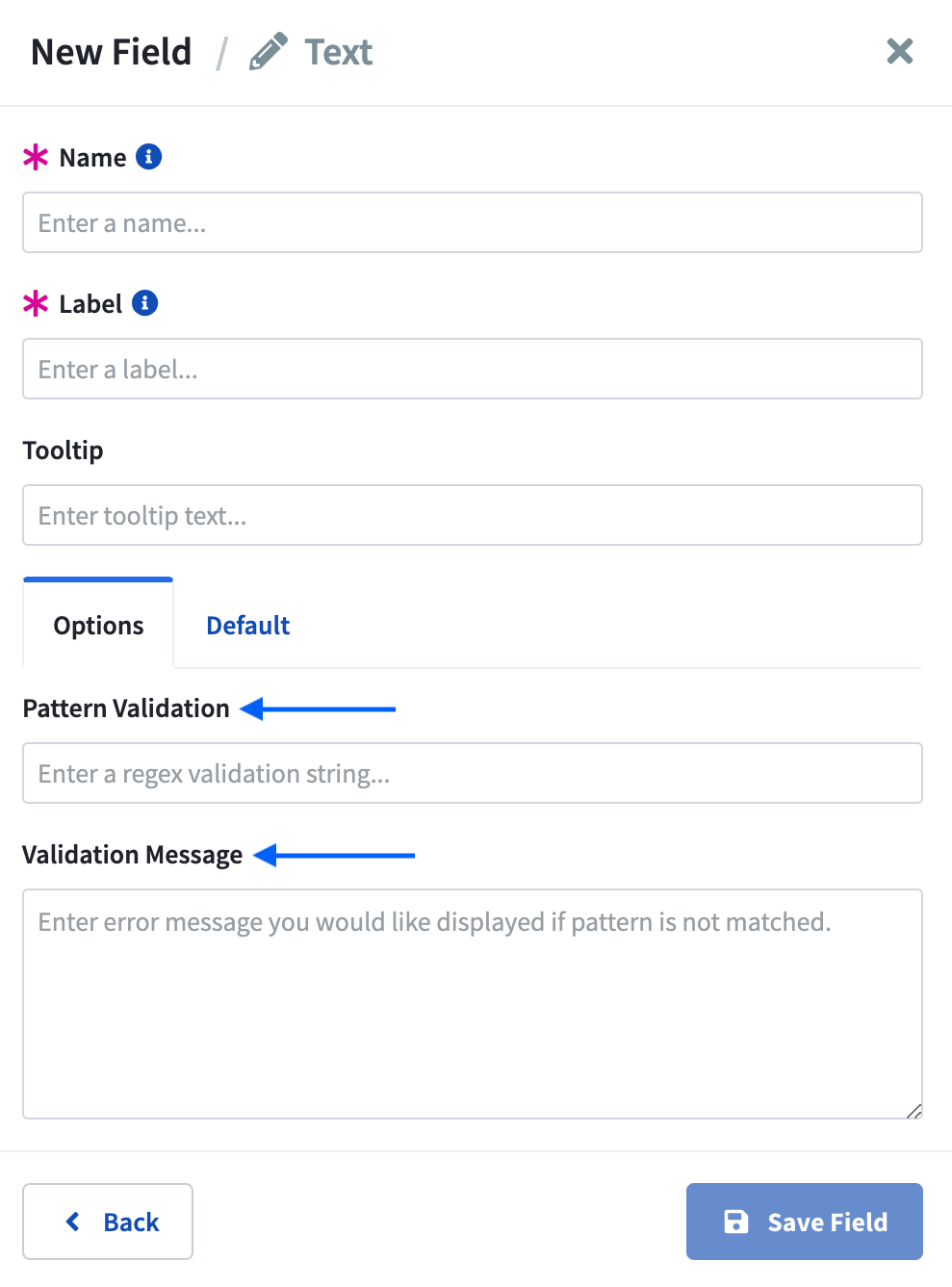 Adding Values in Select, Multi Select, and Checkbox Fields
Field types that are based on a list of options (Select, Multi Select, Checkbox, etc.) have a Select Values tab where the list of options available to the user for selection can be configured. To enter a new option, enter the appropriate text in the box under "Text Value" and click + Add. The Numeric Value is the value that is used in calculations if a particular option is selected. It will default to "1" unless edited.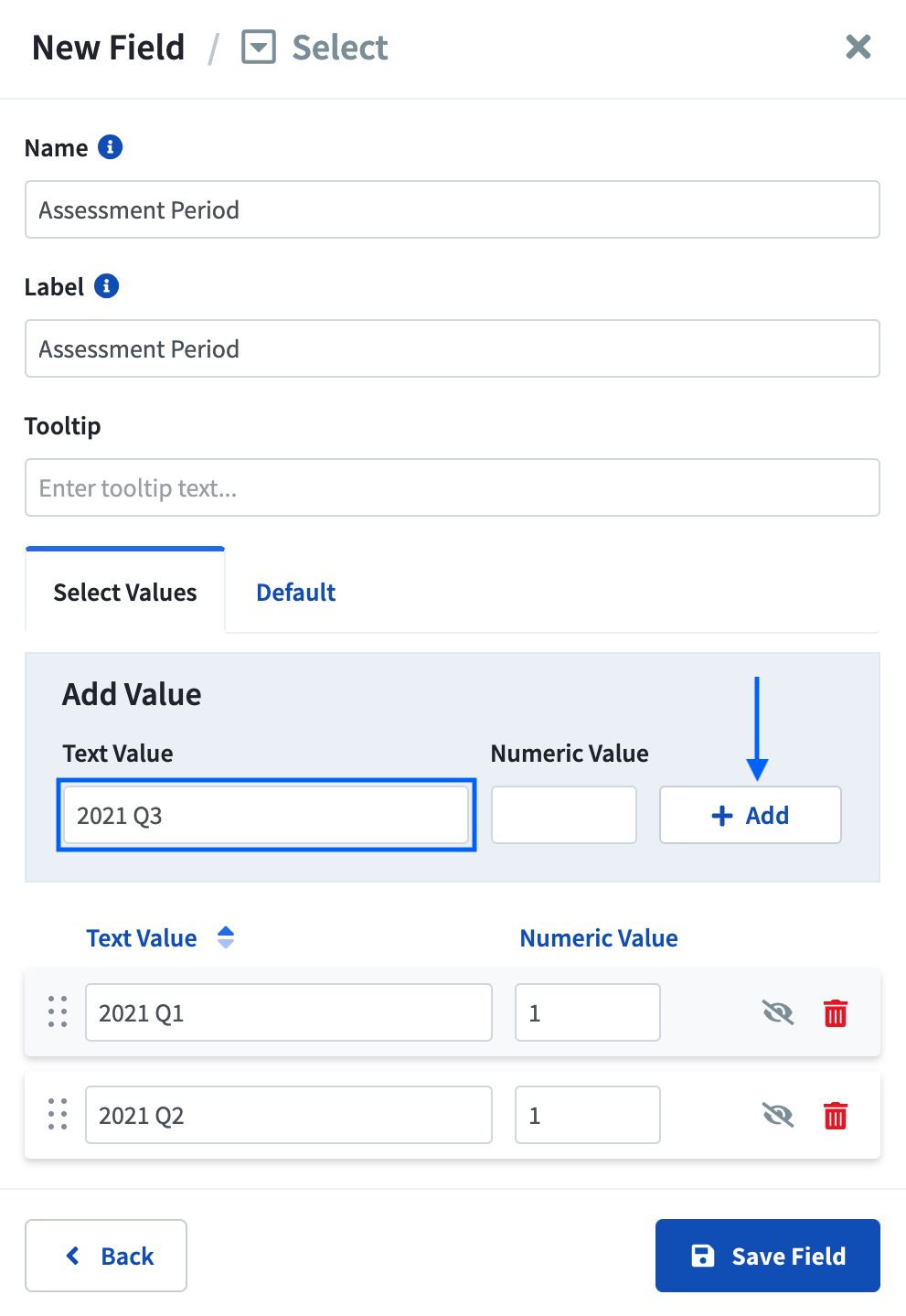 To remove a Value, click the red trash icon to the right of the Value.
To reorder Values, drag and drop the Values into the desired order.
To hide a Value, but keep it for historical reporting click the eye icon to the right of the Value.
To preview what the end-user will see, navigate to Default. If you select a value for the Field in the Default tab, a new Record created will have this value as its default value. Setting a default value is optional. If no default value is selected, Select or search for value... will appear as ghost text.
Note: If you change this default value after the Application has been in use, the default value will only reflect in Records created after this change and not in old Records created prior to this change.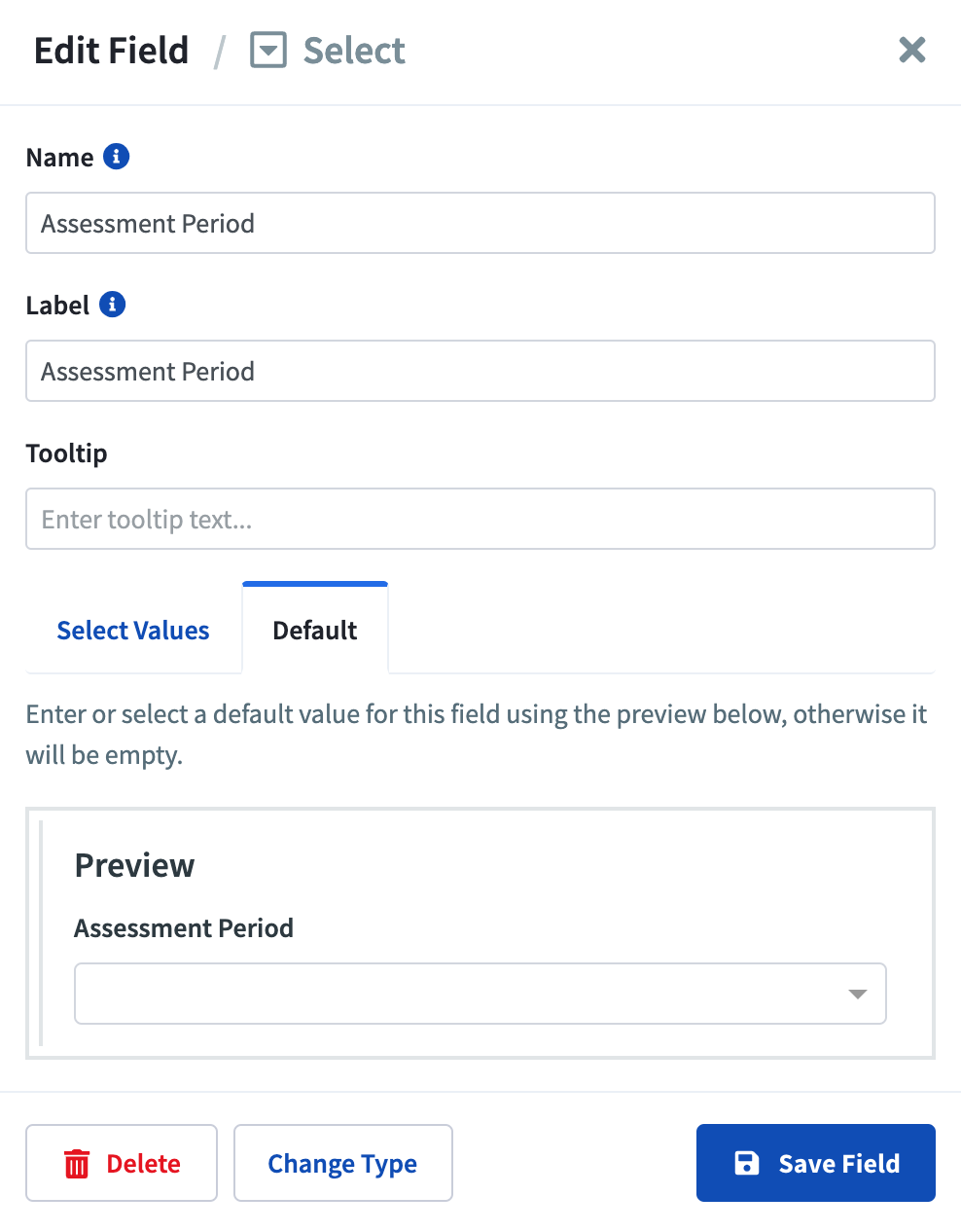 Related Articles