How to use Workflow Primary Fields to help users better identify the Records they are looking for
Primary Fields allow you to set a Custom Field to uniquely identify Records in your Workflow. By default, Primary Fields will be set as the system-generated Record Name (i.e. Record Prefix-1). Primary Fields allows us to set a more descriptive name, such as "Risk Name" for a Risks Workflow or "Third Party Name" for a Third Party Workflow.
Set a Primary Field
On the Application Canvas, right click in the background of the Workflow you would like to set a Primary Field for and select Edit Workflow. In the Workflow Edit modal, click into the Primary Field dropdown.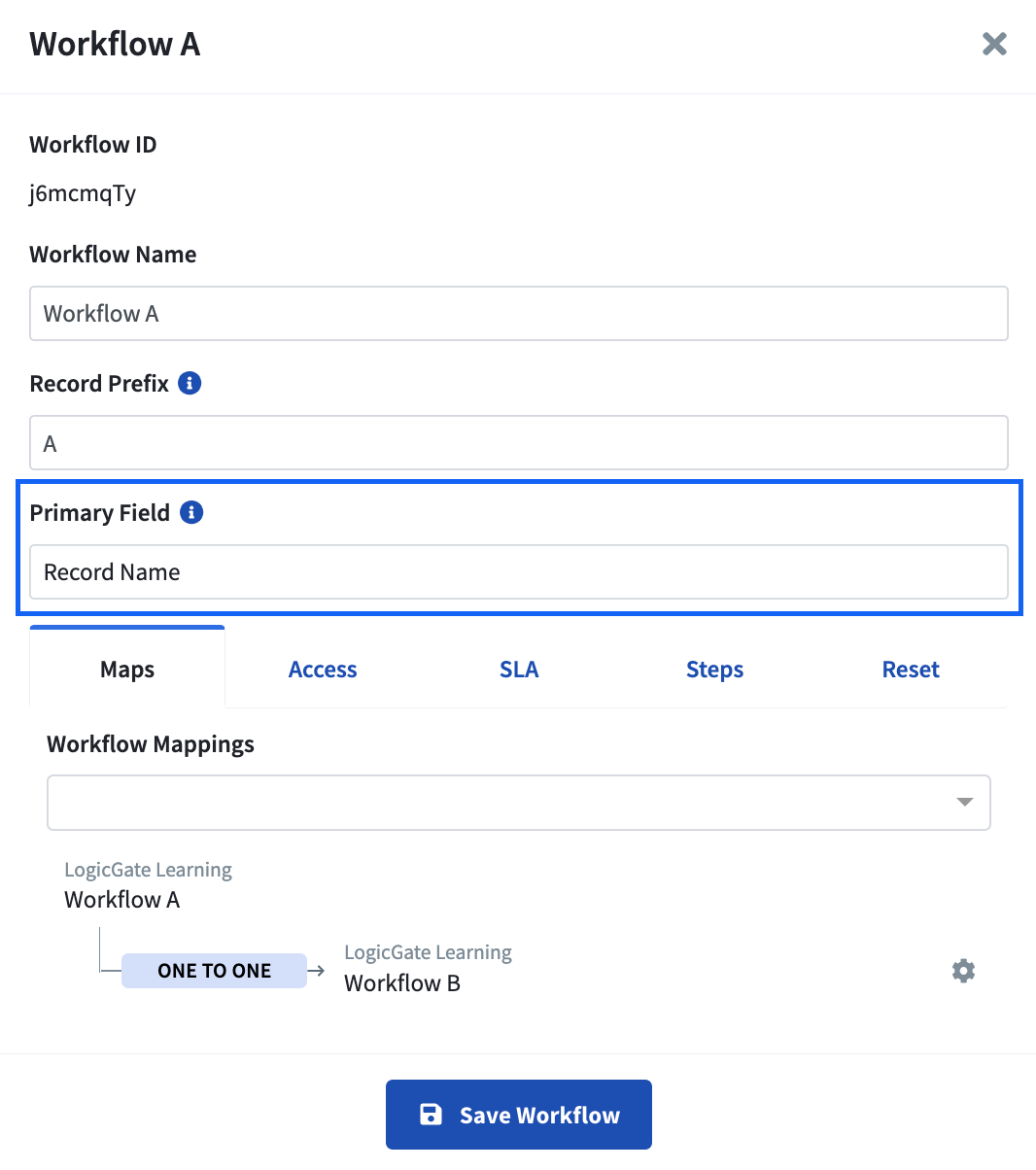 Select a Field from the Primary Field drop-down in the modal that pops up.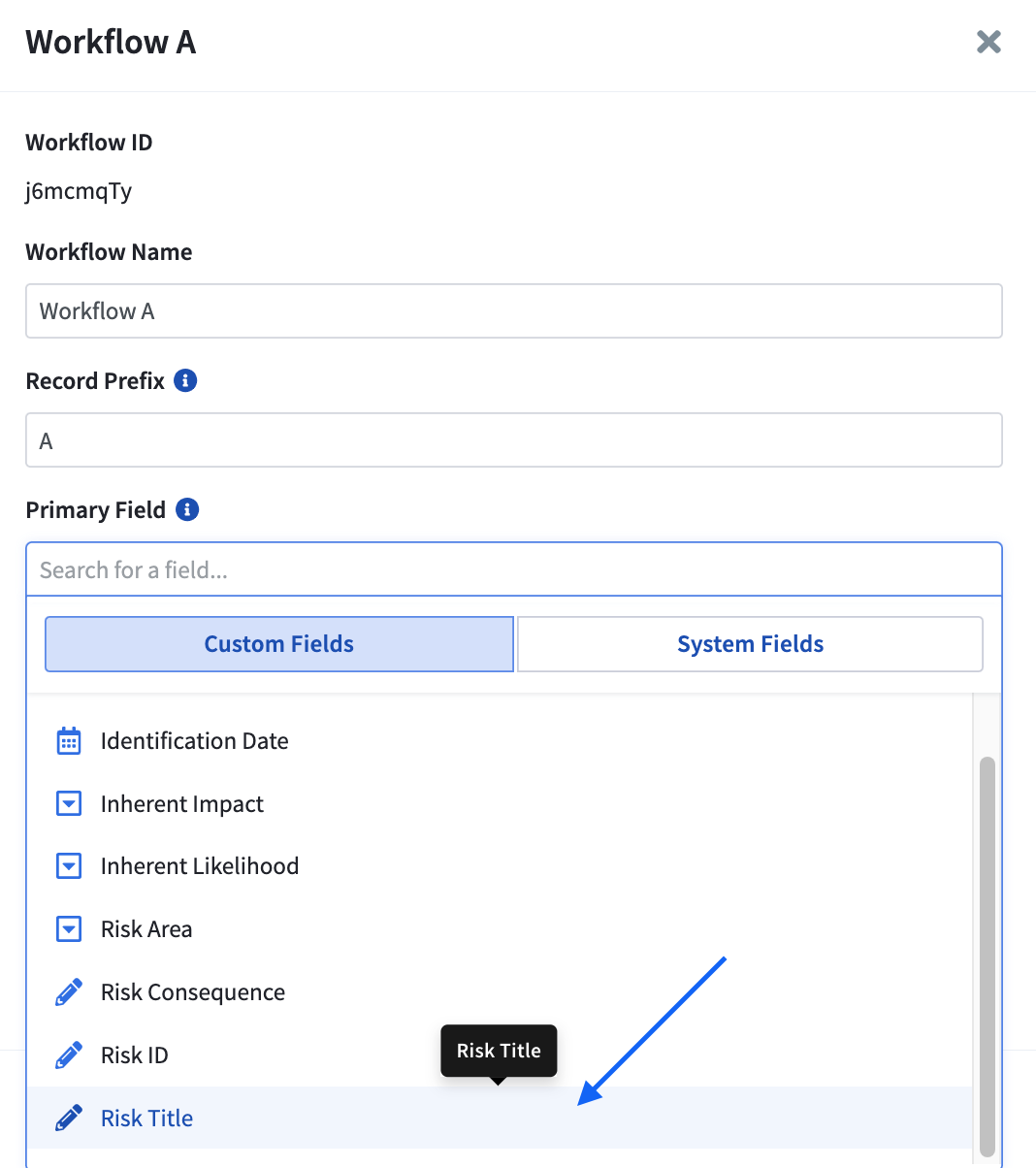 Click Save Workflow to finish setting the Primary Field.
View Primary Fields
After setting a Primary Field, it can be used throughout your Risk Cloud environment to identify Records. Primary Fields appear:
Layouts - Select the "Name" System Field to display the Primary Field within Layouts.
Table Reports - Select the "Name" System Field to display the Primary Field within Table Reports.

Record Headers - If set, the Primary Field will replace the Record Name as the header when viewing or editing a Record. Below, "Assessment-3" has been replace by the Primary Field, Assessment Name, "2021 Q1 Risk Assessment".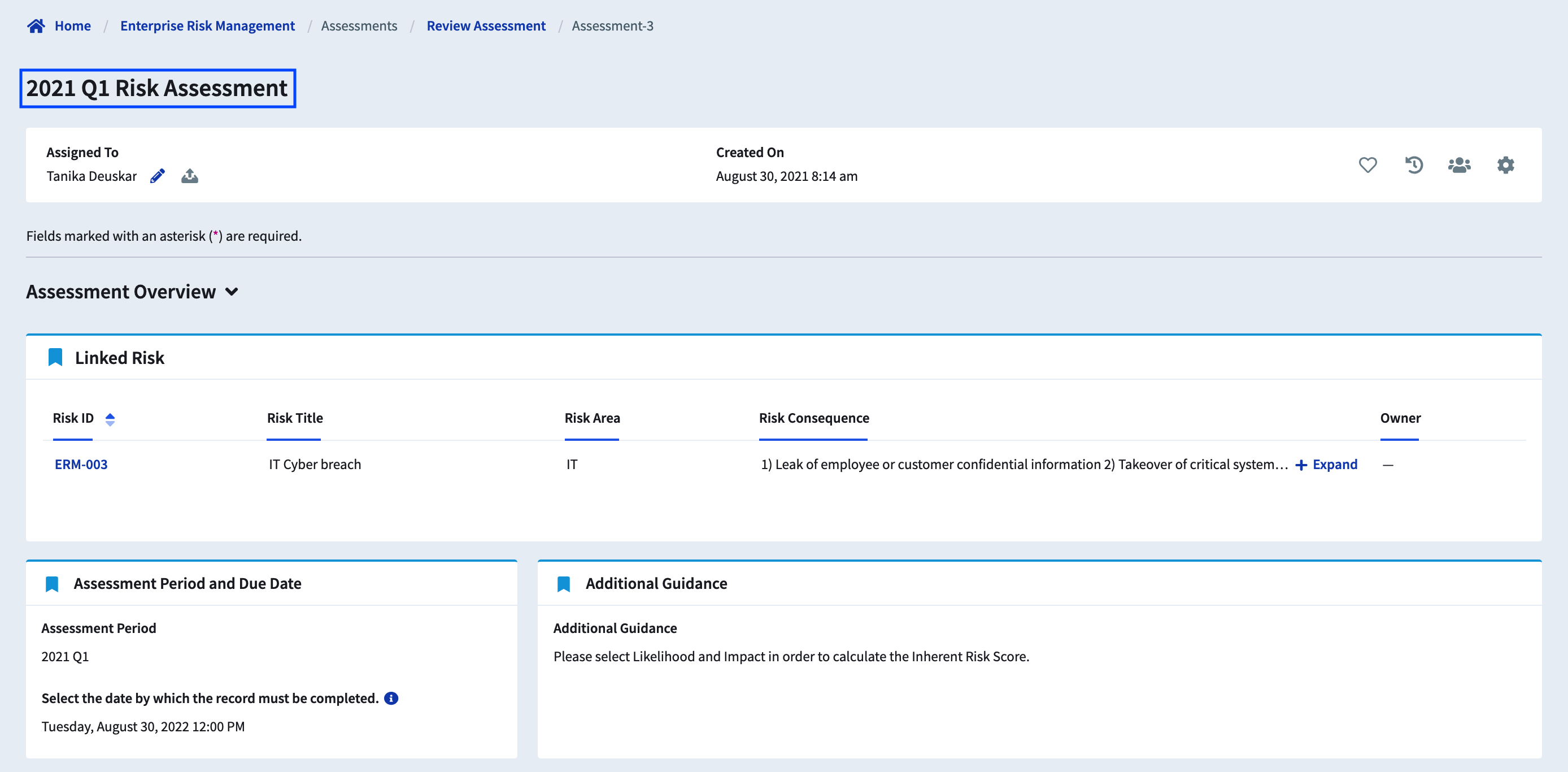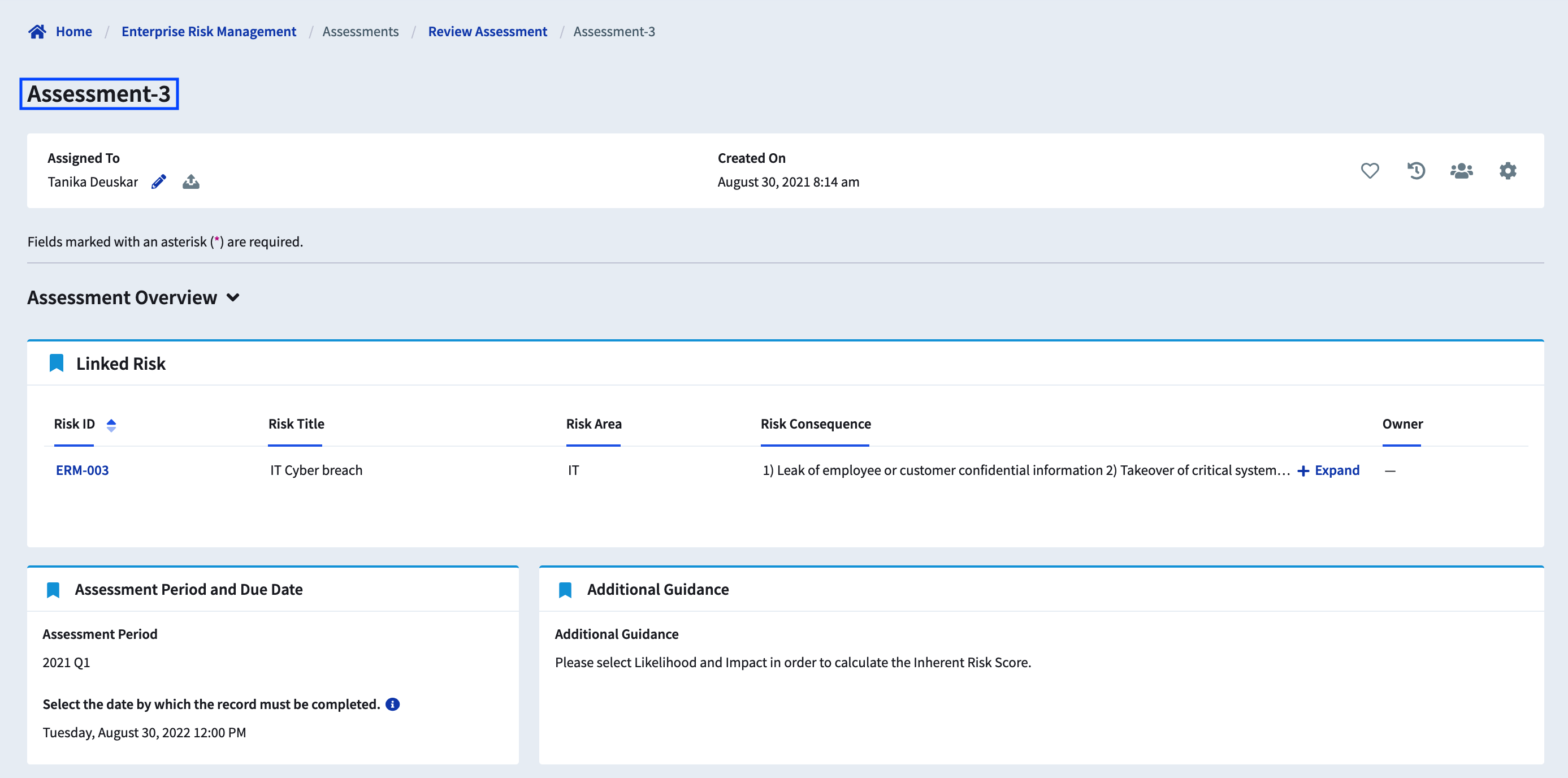 Note: If a Primary Field is not set, Risk Cloud will always default back to Record Name.