How to view Attachments in an individual Record or for an entire Workflow
There are a few different ways that you can view files that have been added to an Attachment Field in Risk Cloud.
Open the Record containing the Attachment Field
To do this option, you must have set up your workflow in the Build section to make sure that the Attachment Field is included in the Steps where you want to be able to view and download the files attached. Click the file name to download and view the Attachment.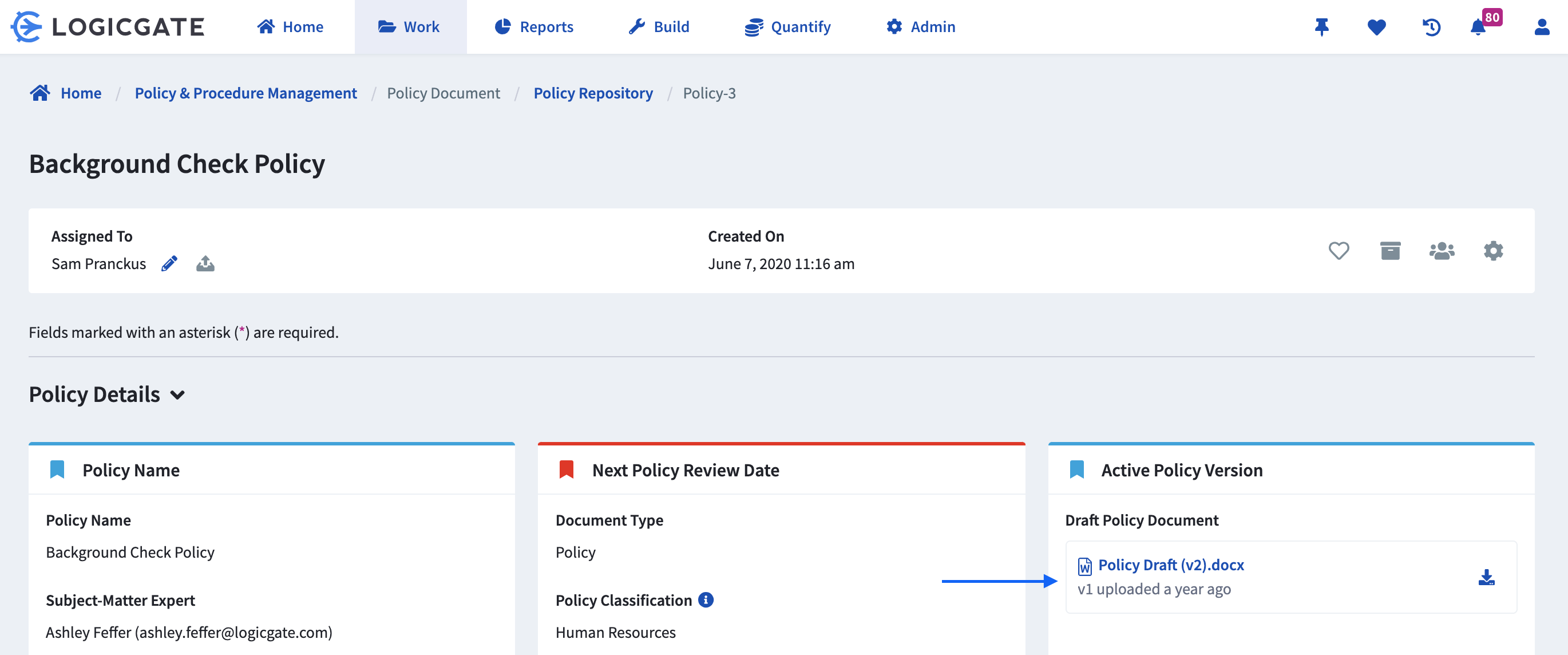 View the attachments in a Table Report
To do this option, please refer to the Create Table Reports to make a Table Report. When adding Fields, be sure to add your Attachment Field in order to view it. The Report will display all of the attached files for any existing Records in the Workflow that you have access to.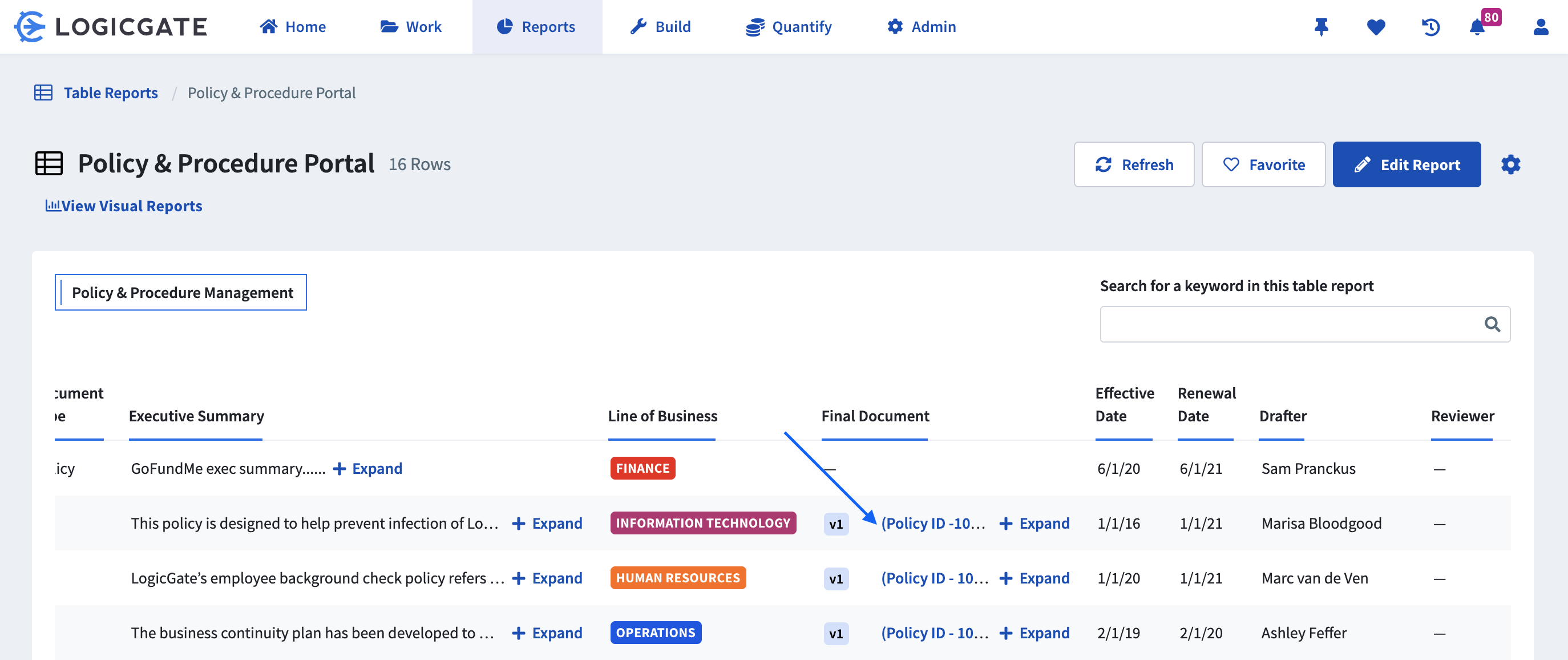 You can also bulk download all attachments from a page on your Table Report via the ATTACHMENTS download link at the bottom of your report. You can also do this directly from a Table Report pinned to your Home screen.