Duplicate Records to maintain all field values of a chosen record
There are times when it is beneficial to duplicate a Record instead of recreating a new one from scratch. For example, you may want to assess the same policy from a previous year and may not want to reenter all the policy information in a new Record.
Note that you will have to update Fields such as Assessment Period and Due Date on duplicated Records if the duplicated Records are being used for a re-assessment. By default, the duplicated Record will retain the original Assessment Period and Due Date.
In order to duplicate a Record, click into the Record from the Work Queue. Once in the Record, click the gear icon located at the upper right.

Click Duplicate Record from the drop-down.

The Duplicate modal will then appear. Select that Step you would like the Record to be copied to.
If the Record is in the first Step of a Workflow, you will not be able to copy the Record into a Step further along the Workflow. You will only be able to copy a Record into a Step that the Record was in previously.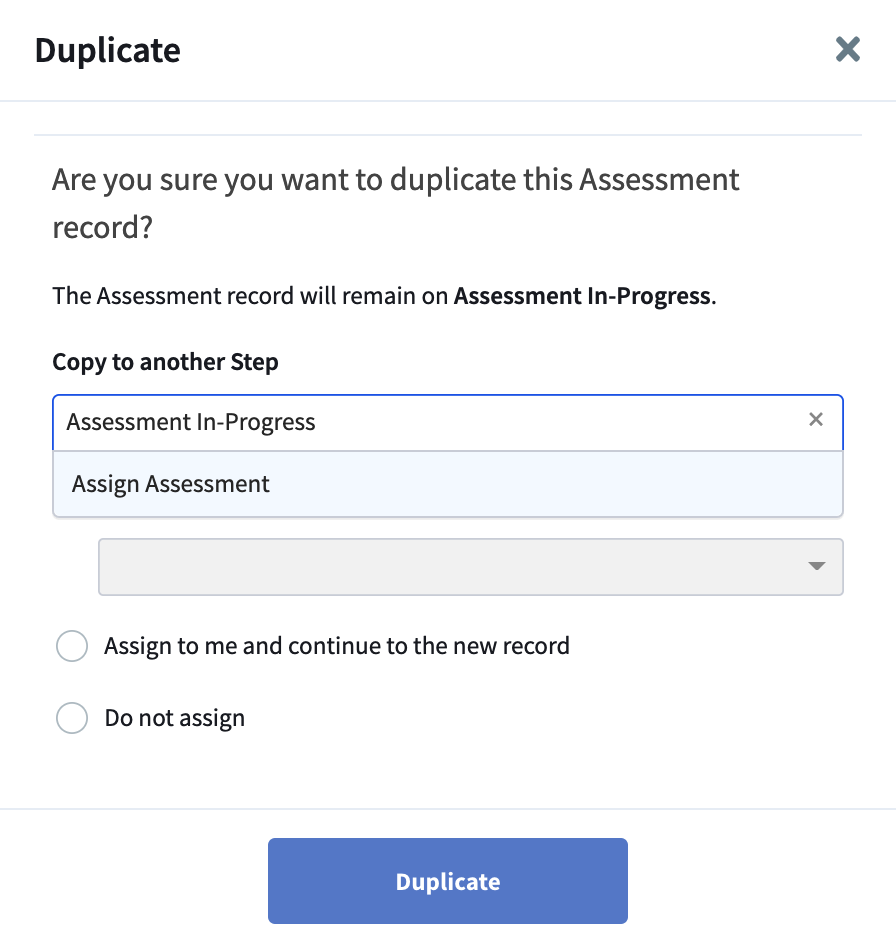 Select the assignee of the new Record and click Duplicate.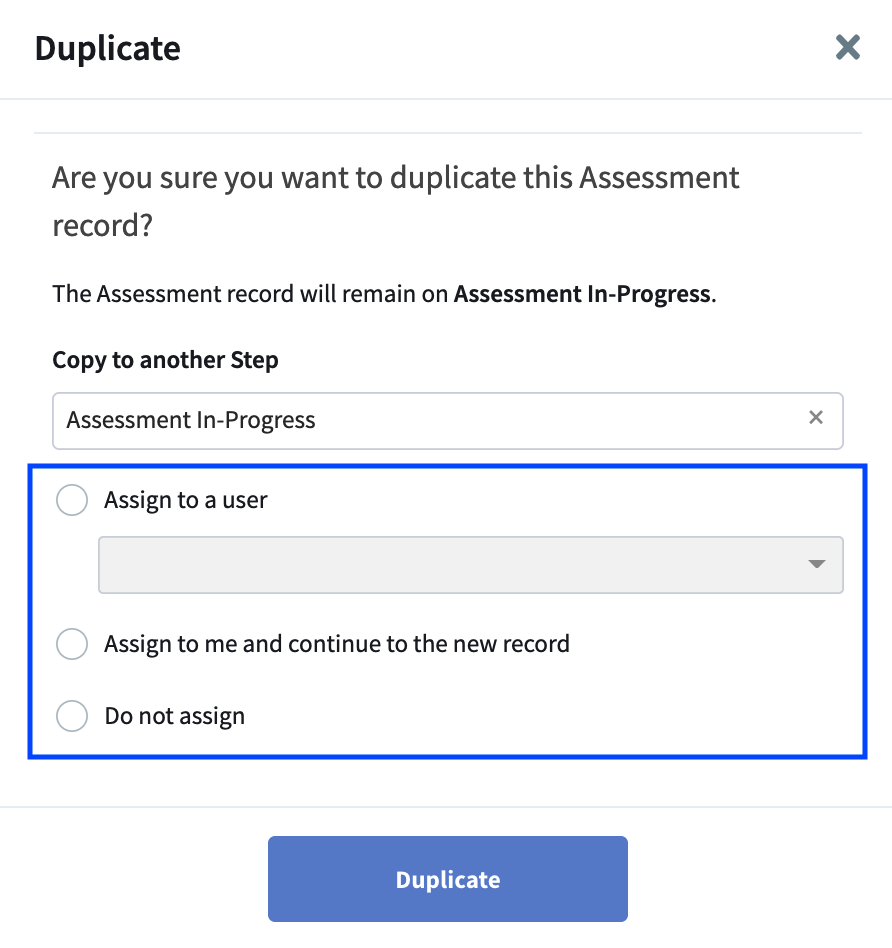 This will duplicate the Record in the Step selected and assign it to the user specified above. Any Records that have been linked to the original Record do not carry over the the duplicated Record. In the original Record, the Assessment was linked to a Risk Record as seen in the image below:

However, no Risk Records are linked to the Assessment in the duplicated Record, and will have to be linked by navigating to the Browse Linkable Risk Records tab.