How to review existing Risk Cloud Feedback requests and update your prioritized features
Our Product Roadmap consists of the impactful feature ideas from our customers and prospects that support our overall product strategy.
We fully take into account your upvotes and priorities, so make sure to prioritize your own requests so we know what is most important to you!
Reviewing Requests
You show us what features matter most to you by upvoting other existing feature requests. We want to work on features that will have the greatest impact on our customers!
To review requests, go to your personalized Customer Feedback dashboard by clicking the Open in Portal button of the "Share Your Feedback" section of the Resource Cetner. If you need assistance, see our other article, Submit Risk Cloud Feedback.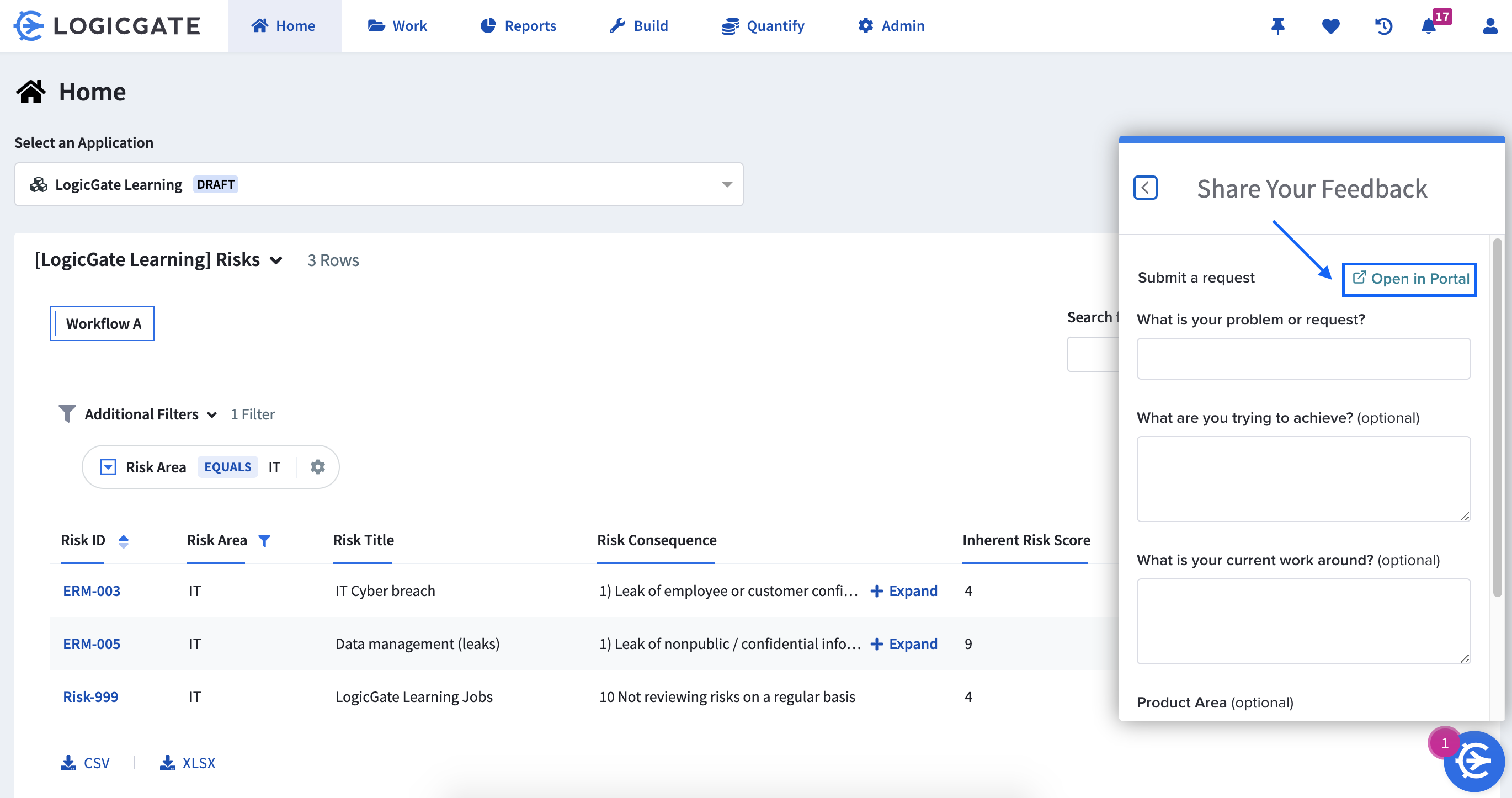 In the Feedback Portal, you can:
Scroll down to see other feature requests under "Suggested by Others".

Click the Thumbs Up icon to upvote the request to show your support.

Alternatively, click the Zzz icon to inform us that a feature is not important to you.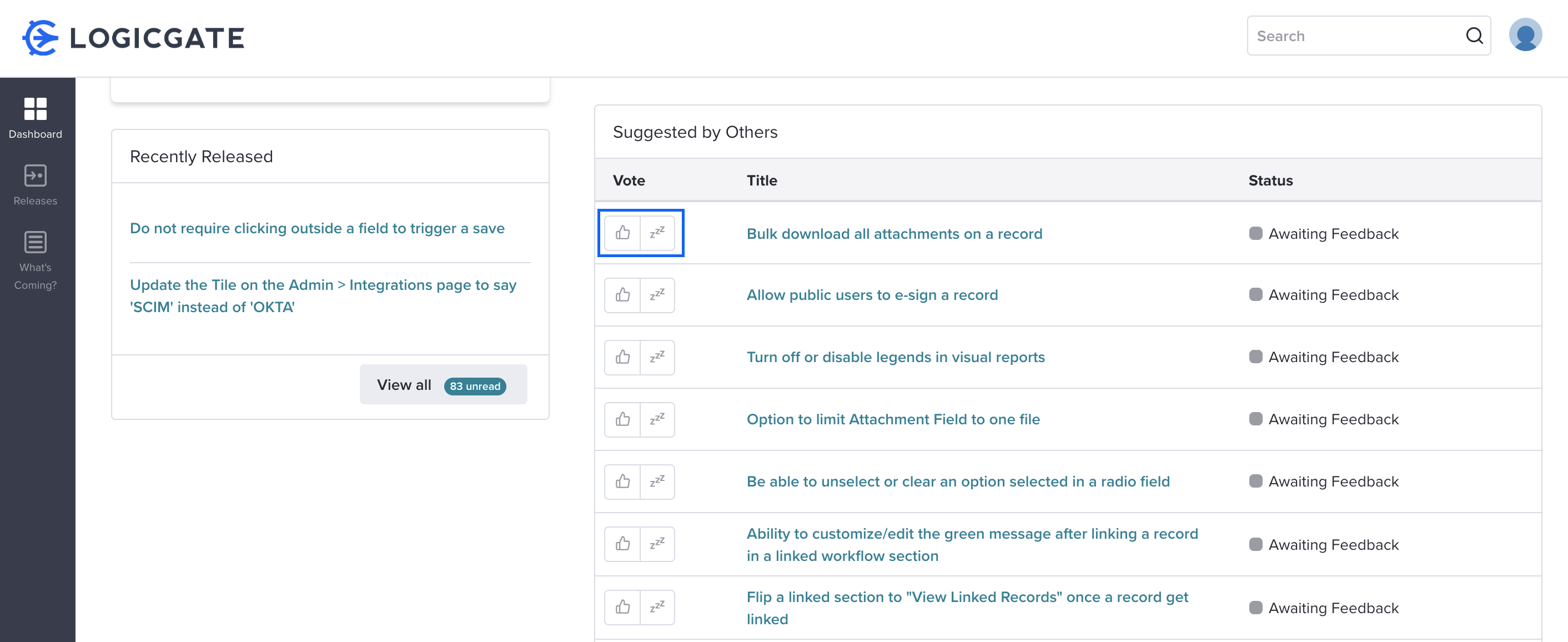 Your Priorities
Once you submit any request, it will appear in your priorities section. If you vote thumbs up on other feedback, meaning you support that feature request, it will also appear in your priorities. This will show us what features matter most to you.


In the pop-up, you can check the status of your submitted requests, as well as the statuses of any other requests important to you!