How to provide feedback and feature requests for Risk Cloud through our Resource Center
Why is Feedback Important?
At LogicGate, we are always looking to develop and improve our product. By submitting your product feedback to us, you have the opportunity to help us achieve just that! We value your opinions and ideas and would like to hear from you and your end-users who use our product.
In this way, we can do our best work to develop the best possible product!
How to Give Feedback
Sharing your feedback is easy! To do so:
Log into your Risk Cloud account

Open the Risk Cloud icon in the bottom right of your screen

Click Share Your Feedback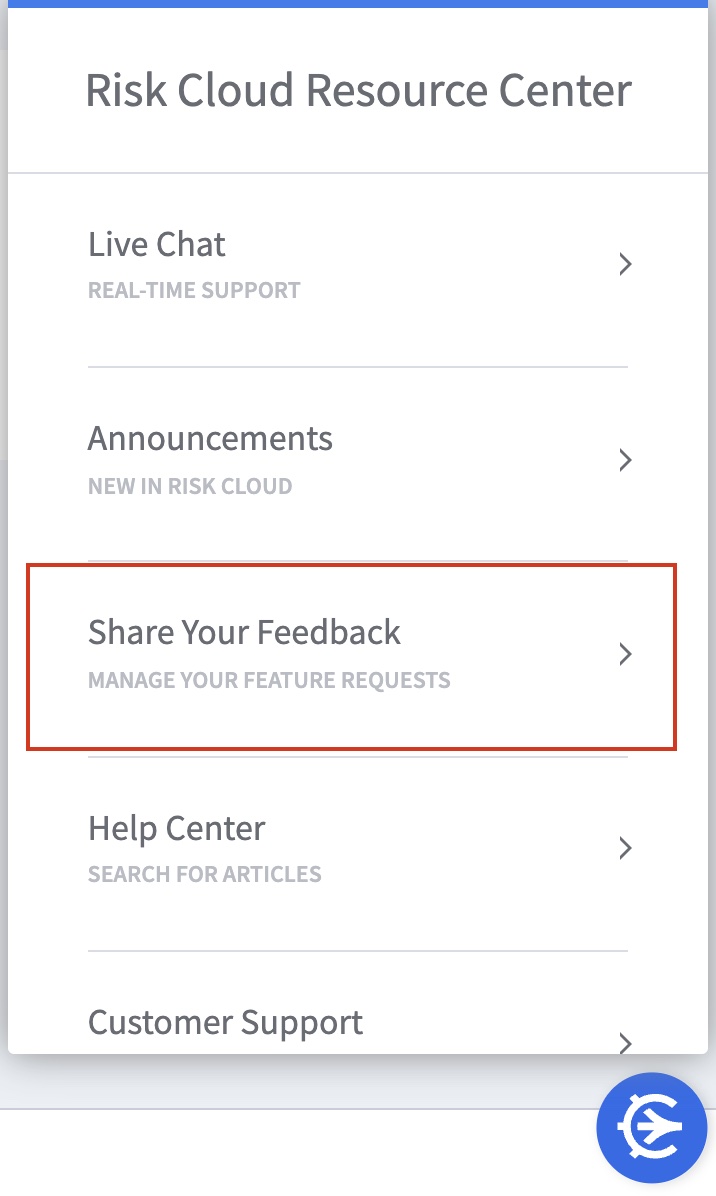 If you don't see the Risk Cloud icon in the bottom right, please contact your Customer Success Manager!

This will bring you to a personalized Customer Feedback dashboard where you can submit new feature requests and up-vote other customer requests. You can also prioritize certain requests and see what's new at LogicGate!
How to Make a Feature Request
On the Share Your Feedback tab:
Click Make a Suggestion underneath the Submit a Request for LogicGate section

Complete the form

Click Submit Request
For a full screen form, you can click the icon in the top right corner of the feedback module.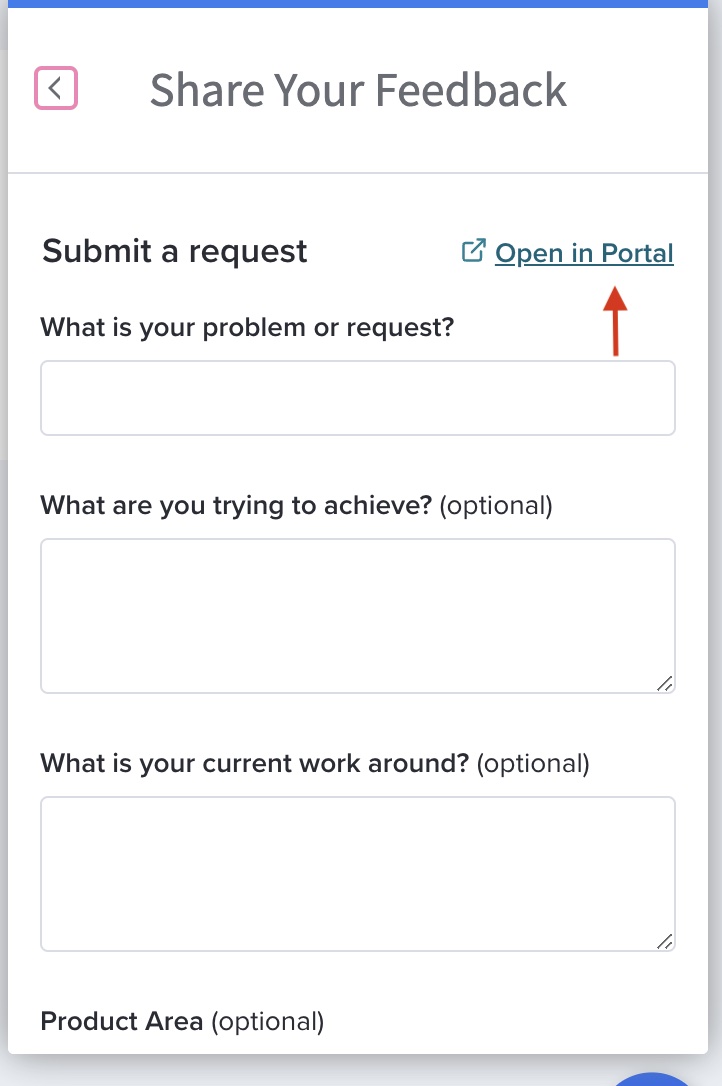 The more details you can provide, the more we'll be able to understand your desired functionality. This will also help other customers vote for your requests!
Where Does My Feedback Go?
When you submit feedback and requests, it will be added to our Dashboard! Our Product team will then regularly review the feedback and group it with any existing related feedback. At our Monthly Feedback meeting, we will review all of the requests and prioritize them based on customer and team needs.
The status of a feature request can be any of the following:
Awaiting feedback: Request has been reviewed and others in our user communities can now "upvote" the feature

Planned: Request has been prioritized and is part of our future initiatives to implement

Building: Request will be fulfilled through improvements and implementations of new features that are currently in progress
Our Product Roadmap consists of the impactful features from our customers and prospects that support our overall product strategy.
We fully take into account your upvotes and priorities, so make sure to prioritize your own requests so we know what is most important to you!
For more information on prioritizing feedback, read our other article here!