Why the status of Records may not be COMPLETE when it is in the End Step
If you have Records that are in an End Step but their Status is listed as IN PROGRESS or ASSIGNED, it is likely because a user is currently assigned the Record.
For example, in the image below, the assessment is currently in the "Assessment Repository" Step (which is an End Step), but the status is IN PROGRESS. This is because a user has been assigned the Record.

To change the status to COMPLETE, unassign the Record from the assigned user. Click into the record and click on the pencil icon next to the current assignee's name.

In the pop-up modal that appears, select Do not assign and click Confirm.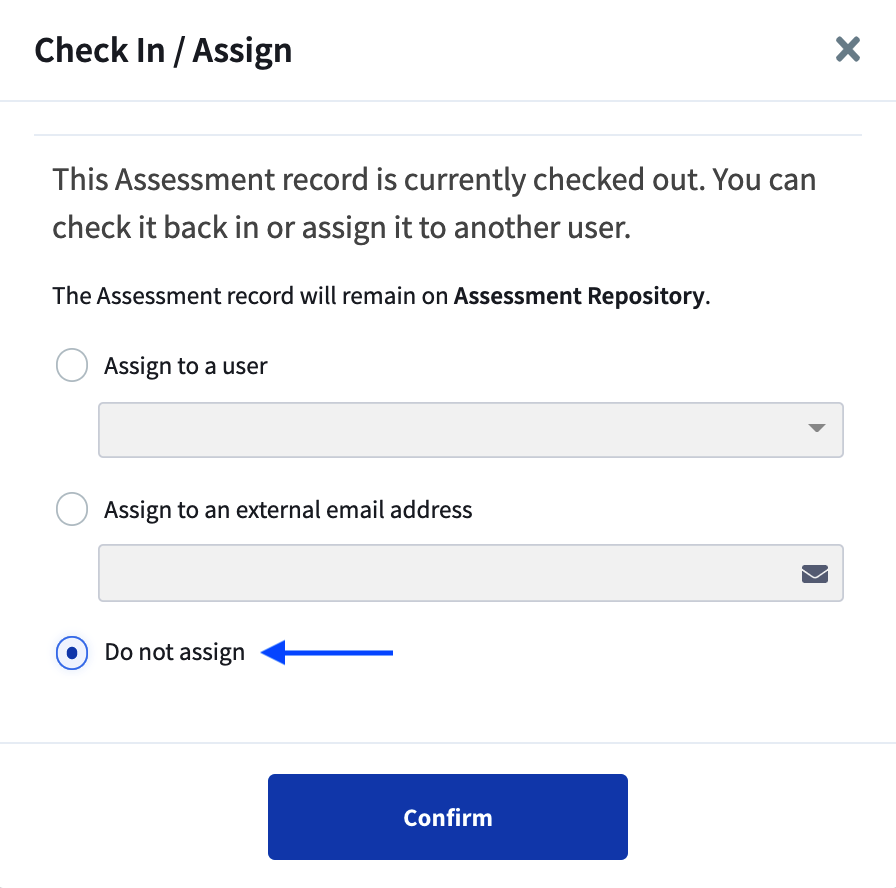 This will change the status of the Record to COMPLETE.