How to format text or add images in a Rich Text enabled Text Area Field
The Text Area Field & Rich Text Section has a setting that enables Rich Text. This feature allows for additional text formatting (bullet points, hyperlinks, font styling...ect.) and adding images. Once enabled, the Rich Text feature can be used in 2 places:
End User: Filling out a Text Area Field on a form

Builder: Setting up default text in a Text Area Field or adding guidance into a Rich Text Section
Note: To learn how to create a Field, refer to the Create Fields help article.
Enable Rich Text
To format text or add images in a Text Area Field, the Field must be enabled to Allow Rich Text in the Options tab.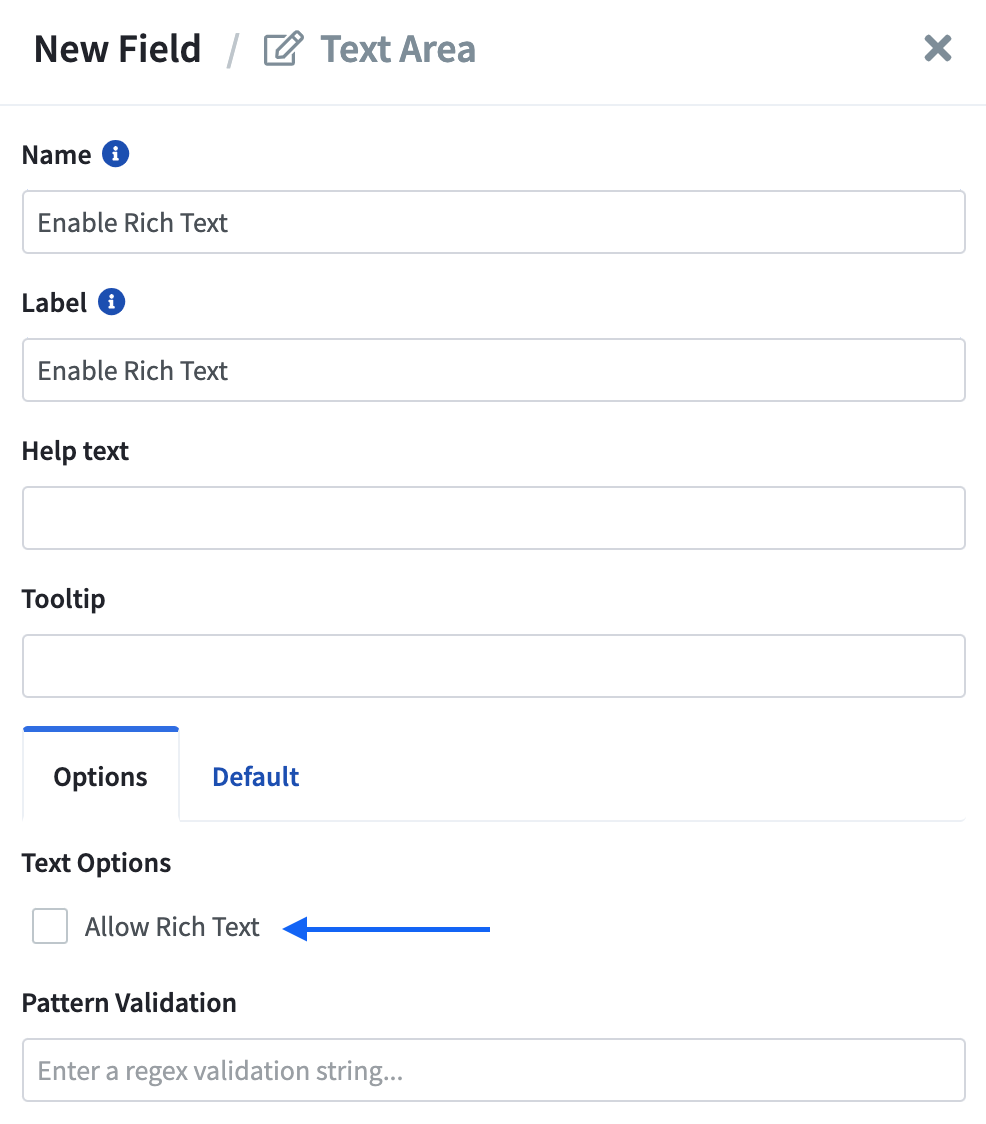 Basic Text Formatting
To do basic formatting of text, such as bolding or italicizing, you can use the formatting menu buttons that become available in the text editor once you turn on Allow Rich Text.

Adding Images
To add images to the Rich Text Field, click the image icon in the header bar of the Field:

In the modal that appears, you can either add a URL where the image is publicly stored online on the "Source" tab or upload an image directly from your computer on the "Upload" tab.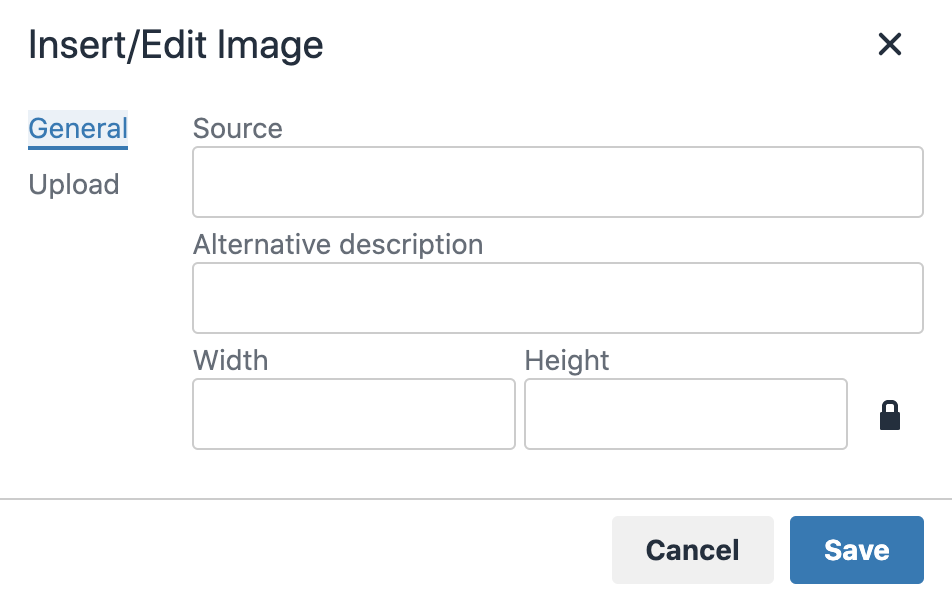 Once uploaded, you can change the formatting settings in the modal or directly in the Rich Text Field.