Cross-workflow job operation assignees, expanded color palette in reporting, and more!
Note: Information and screenshots in this article may be outdated. Please refer to relevant links for latest information.
First steps towards a Design System
By systematizing design of the UI, we are making the platform more consistent, intuitive, and easier to use. One of our first steps towards this larger goal is to revamp our color strategy by becoming more intentional with how colors are used and represented across the platform. While tweaking colors may seem like a minor update, it is part of a broader effort to improve readability that includes updates to spacing, typography, and reduction of icons in tables. These are foundational changes that will enable us to continue making improvements to the platform's UI, with many more to come!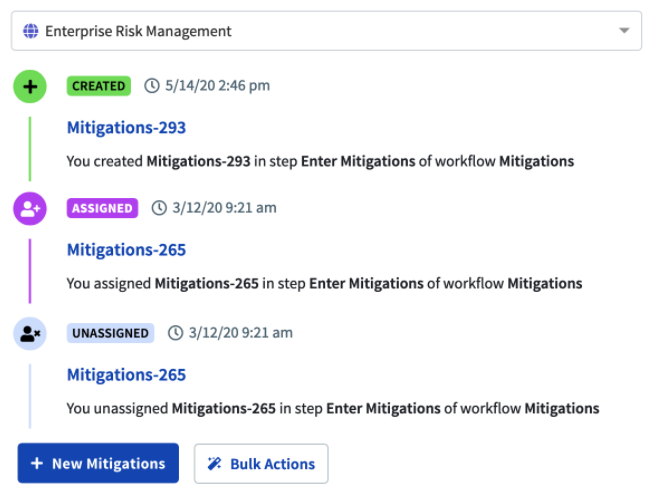 Set Job Operation Assignees Across Linked Workflows
Now you can automate more of your process by allowing job operation assignees to access user information from directly linked workflows. For Create New and Map to Trigger or Create New and Map to Existing operations, you can choose an assignee from any directly linked workflow. This will allow you to manage your workflows with fewer overall fields and reduce duplication of data across your application.
For more information, please see the article on Job Operations for Advanced Automation.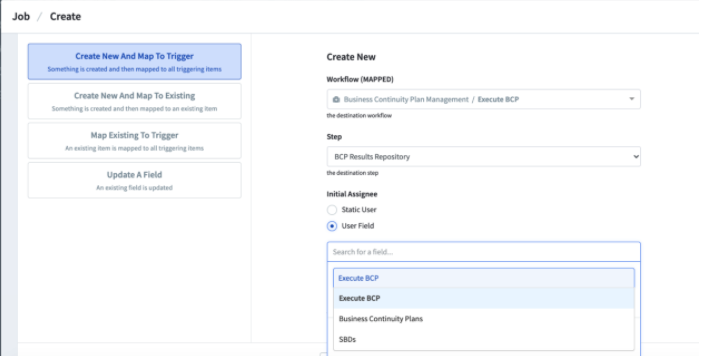 Expanded Color Palette in Visual Reports
We have expanded our color palette from six to fourteen colors! The broader palette ensures text visibility and differentiation between different field values by making it less likely for colors in your visual report to repeat. You'll see changes to the colors of your existing Visual Reports, however the colors will still stay consistent for field values across reports for the same Workflow.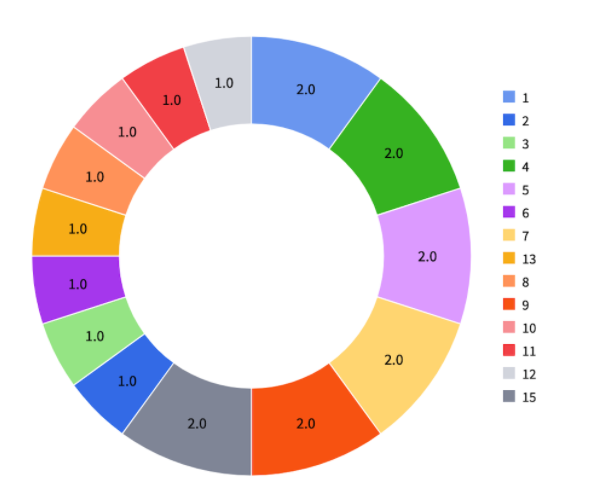 Better Record Page Layouts
We have updated your build capabilities to allow you to place static content (relationship reports and rich text sections) in the same parent section as dynamic content (subsections, fields, and linked sections).
For more information, please see the article on Creating Sections and Subsections in Steps.

New Application Button Placement
We've relocated the + New Application button to the top right of the Applications page. We think this new placement and rendering in the LogicGate blue make the button more visible and intuitive.
For more information, please see the Create a New Application article.

New Work Queue Search-Select for Applications
To reduce visual clutter and organize the work queue more efficiently, you can now select an application from a dropdown of the applications you have access to! This way you can more easily see which application you are currently viewing. It's also simple to quickly find the application you are looking for by typing keywords into the search-select.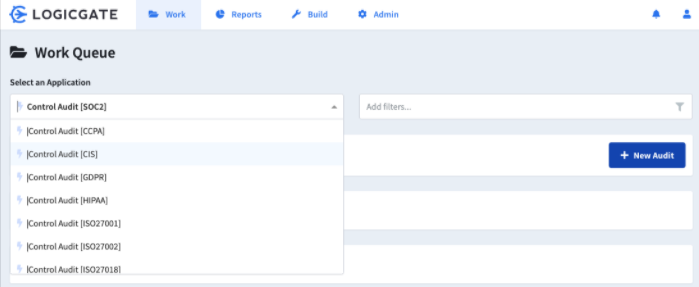 Report Re-Loads without Refresh Table Button
To reduce confusion and ease user-experience, reports now re-load as soon as a filter is added, removed, or modified. The Refresh Table Button no longer exists! You no longer need to worry that you are not viewing the most updated Table Report, as it will automatically re-load after every end-user change.
Log In with the keyboard ENTER Button
Instead of having to click a button every time, you can now log in by pressing the ENTER button. We hope this will make it even easier to access LogicGate!
Improved Form Submission and Calculation Evaluation Times
Record submission and calculation evaluations have been optimized, especially for users with many completed fields prior to submission. These improvements should ease end-user experience and make your whole process faster. We know your forms may include complex fields or logic, and are committed to building for your end-users.