v.2022.3.0
Customizable Job Settings
Instead of having to copy and paste content each time a Job is set up, customizable Job settings will allow you to set up a standard set of actions for your Jobs. These settings include presets for an Email Template, Email Footer, and Sender name that will carry across all newly created Jobs and allow for written content and images. To update these settings, navigate to the Jobs page and to the new "Jobs Settings" tab.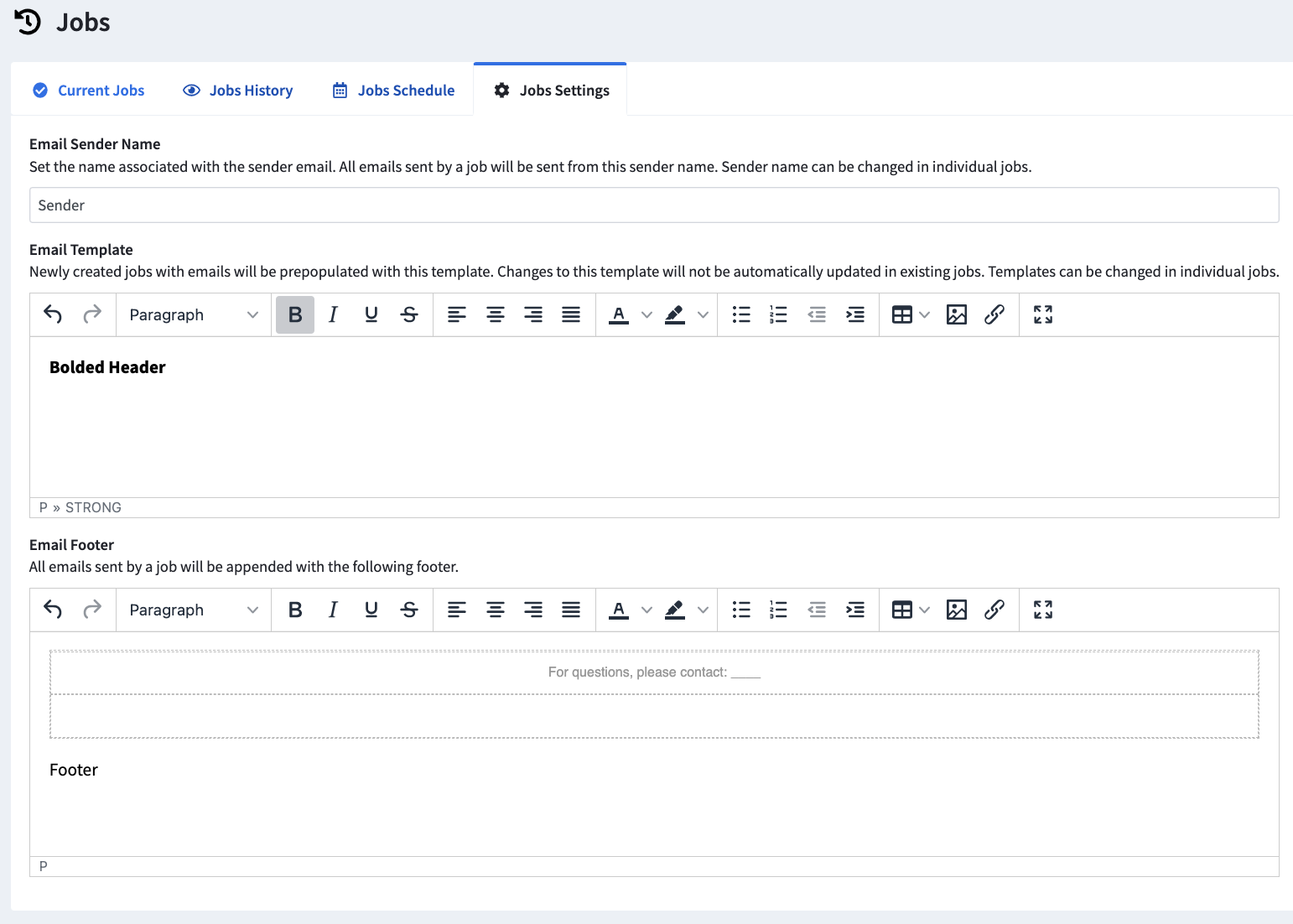 Streamlined Communication with Summary Emails
As a GRC professional, it's easy for important items to get lost in your inbox. Email Summary simplifies and cleans up your inbox by sending a once weekly email on Monday morning letting you and your users know what needs to be done for the week. Email Summary will NOT replace any existing Job notifications, but will be sent in addition to them.
Email Summary will include:
High-level details on the number of Records assigned, coming due, and past due
Assigned Work: Number of new Records assigned to the user in the past week
Records Coming Due: Records assigned to the user having a Due Date within 1 week of the Email Summary send date
Records Past Due: Records assigned to the user having a Due Date before the Email Summary send date
More information on how to enable Email Summary can be found here.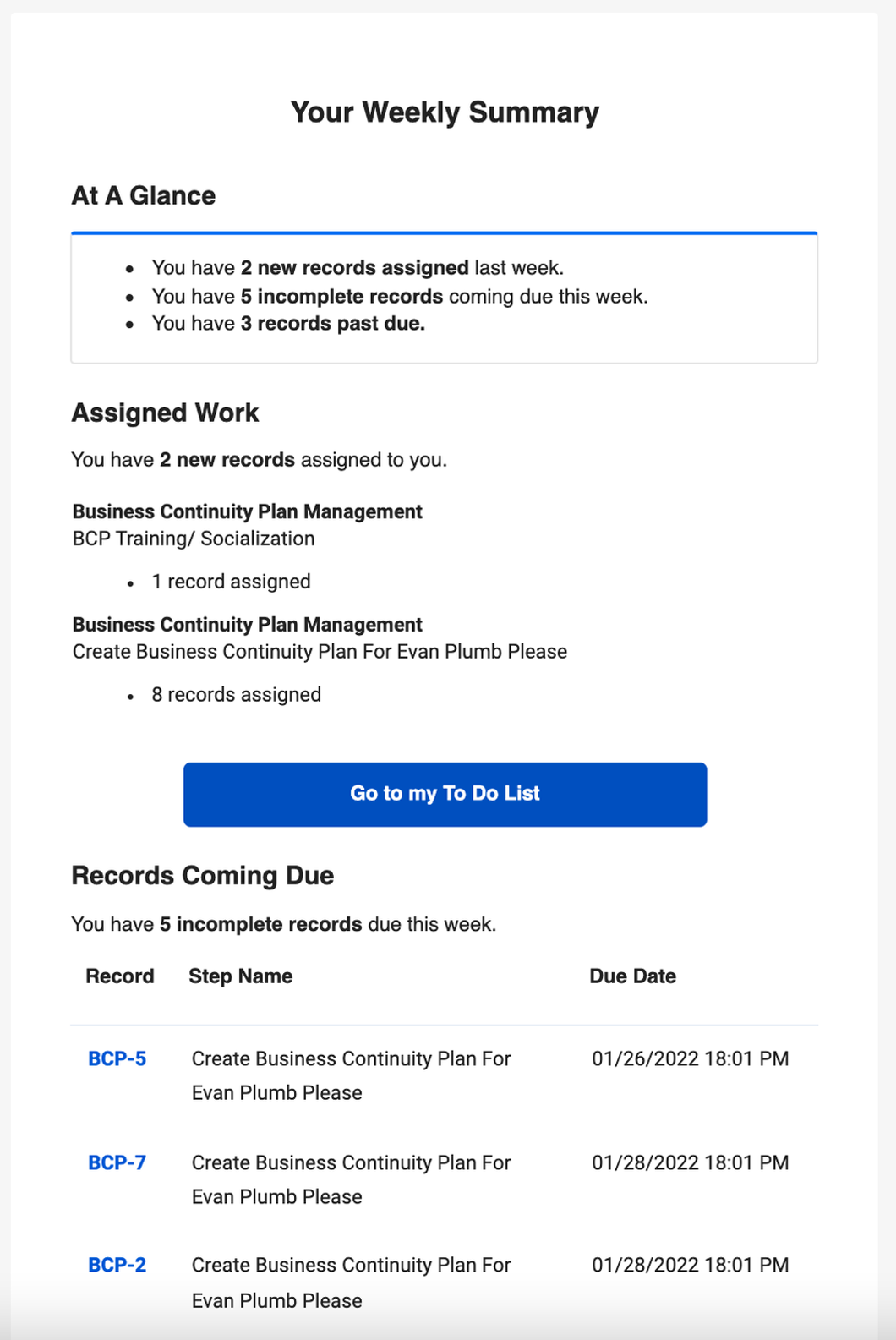 And More!
Additional Filters when using Bulk Field Update functionality
Deactivated User Updates:

User interface improvements
Ability to track Deactivated User date: Navigate to Admin>Users page

Risk Cloud Quantify Updates:

Ability to configure steps with permission to run Analysis Report
Limited ability to only re-run analysis reports when an input has been changed
Risk Cloud Quantify is an add-on offering, please reach out to your CSM for more information.
Now Available and Recently Updated Content:
Applications: Asset Management
Functionality: New Filters and Search Capabilities

Searching for pre-built GRC applications within Risk Cloud Exchange (RCX) has never been easier. We've improved search, sort, and filtering capability to help you navigate RCX in no time. You can now apply filters combined with search terms and sort selections to easily pinpoint content that's relevant to your GRC program.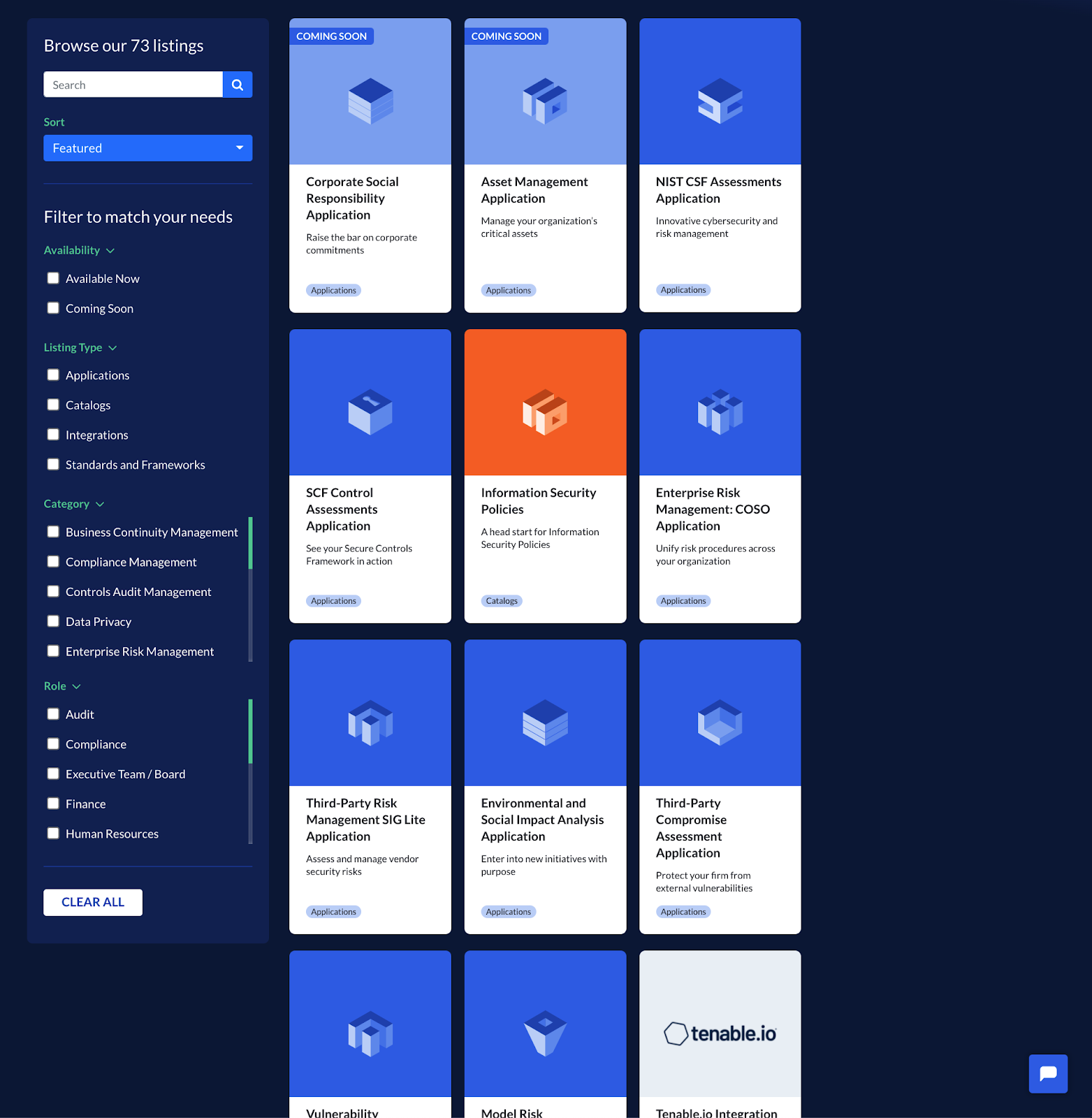 v.2022.3.1
And More!
Sequence ID in Table Reports: Ability to use a new Sequence ID field to display the order that Records were created in a Workflow. This can be used to sort records (ascending or descending in the order in which they were created.
Risk Cloud Quantify Improvements:

FAIR Input Validation - Additional context for error correction when attempting to run a FAIR Analysis.
Embedded Analysis Improvements - Ability to indicate if an analysis is active. An active analysis should be used when reporting across scenarios.
Analysis Report Limits - The analysis report can now only be added to a step one time.
If you are interested in learning more about our Risk Cloud Quantify offering please reach out to your Customer Success Manager.