v.2022.5.0
New System Field on Record Pages: "Days Until Due"
The new System Field: Days Until Due will tell an end user how many days they have left to complete a Record or, if the Due Date has already passed, how many days overdue the Record is.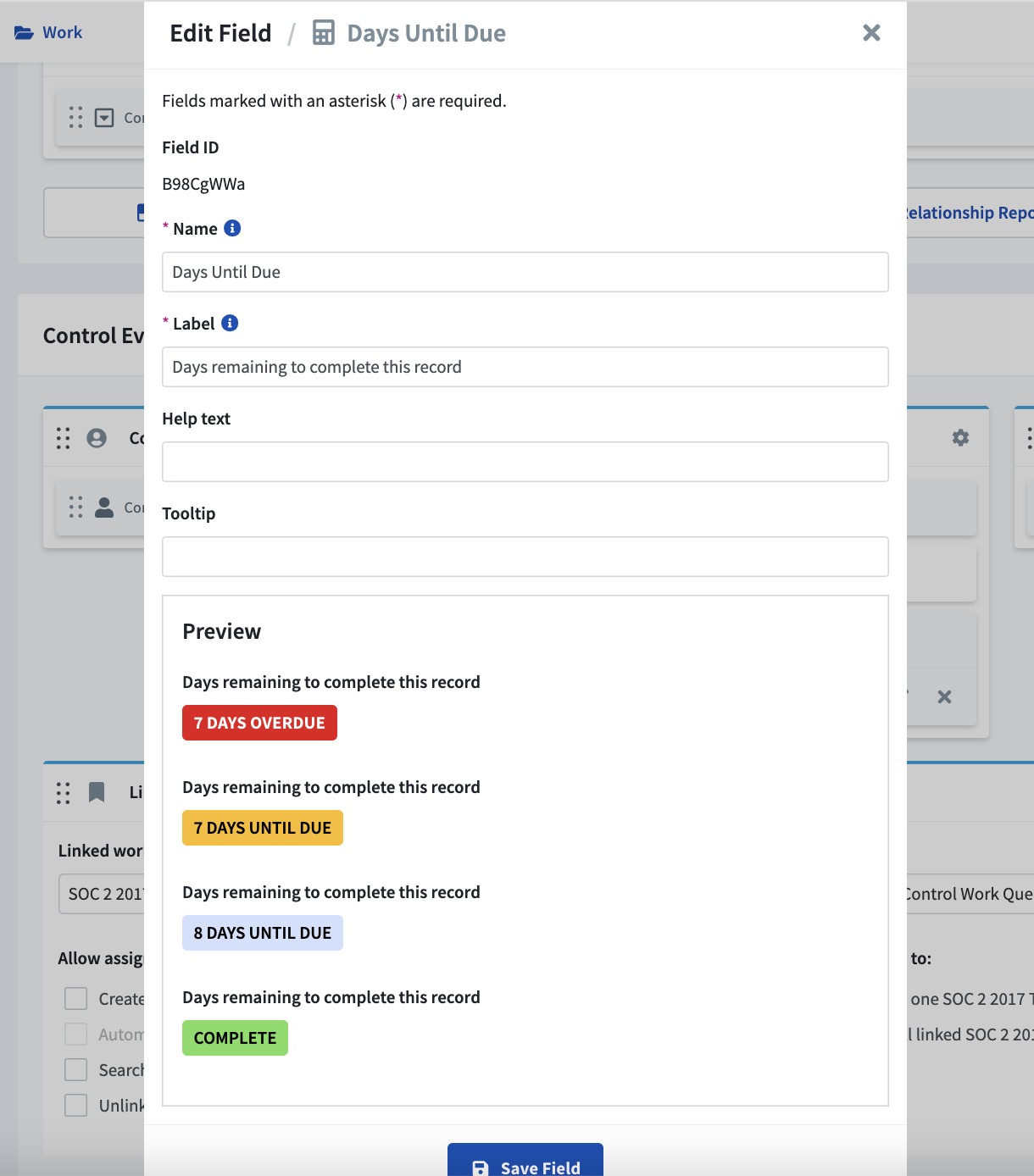 This Field can be added on the Step Form and is displayed on Record pages for end users. The ability to report based on this new system field is coming soon!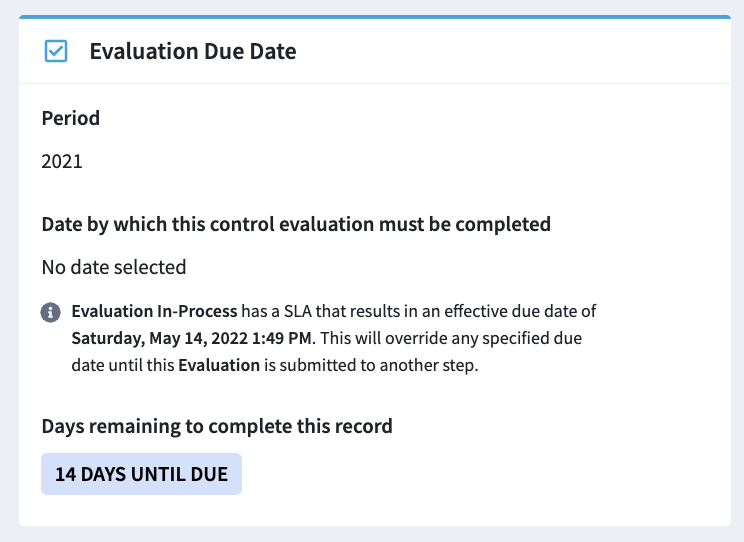 And More!
Step Navigation from Step Builder: Move quickly between Steps when copy/pasting information rather than having to navigate back and forth!

Remove Threats & Assets from Risk Quantify Mappings: When setting up your Workflow Mappings in Quantify, you will no longer be prompted to select your Threats & Assets repositories.
Bolstered Analysis Input Validation: When trying to run an Analysis report in Quantify with invalid inputs there is a notification of which inputs are non-compliant, expanded functionality to provide direct links to those non-compliant fields, displayed non-compliant values, and improved error messaging.
Risk Cloud Quantify is an add-on offering, please reach out to your Relationship Manager or Customer Success Manager for more information.
v.2022.5.1-2
Easily Find Creator and Created Date for Applications
With this release comes the ability to view who created an Application in your Risk Cloud Environment, in the Creator field, and when that Application was created, in the Created Date Field.
For Applications created prior to this functionality being available, the Creator can be selected using a dropdown search through the Application "Edit" modal. The Creator will default to the currently authenticated user if no other Creator is selected from the dropdown and the modal is saved.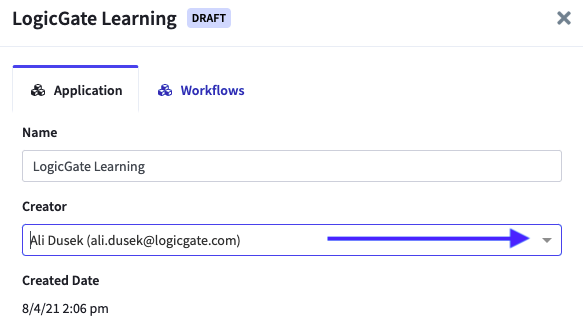 Improved Error Messaging for Invalid Jobs
To improve your Job building experience this release includes updates to provide more clear and consistent error messaging for when a job is created with invalid parameters. It will also help to prevent direct API calls from creating invalid jobs to further improve your experience.
And More!
Step Names: Names will now be "clamped" based on a fixed number of lines to prevent text overflow
Refreshed Table Reports Dropdown: The Table Report dropdown in the Visual Report build window provides clearer visual distinction between the Application Name, Primary Workflow, Name, and Table Report Name
Deactivated User Improvements:

When you deactivate a user, the confirmation modal will clearly display the user that is being deactivated
The user counts for Roles, Permission Sets, and User Groups now only display active users

Updated Field Finder for Conditions: The field finder for subsections, sections, fields, jobs, and path conditions has been updated to match the style of other field finders throughout Risk Cloud