v.2022.9.0
External Users: Enhanced Security and Collaboration
With this release changes have been made to how External Users and Assignees can access and collaborate in Risk Cloud.
Improved Security: Risk Cloud builders can now toggle on a one-time passcode option for external links in steps. When toggled on External Users will be prompted a one-time passcode sent to their email before being able to access and complete a given record.
Easier Collaboration: Authorized internal users and external assignees now have the option to add additional external assignees to more easily collaborate to complete questionnaires.
Learn more about these enhancements here.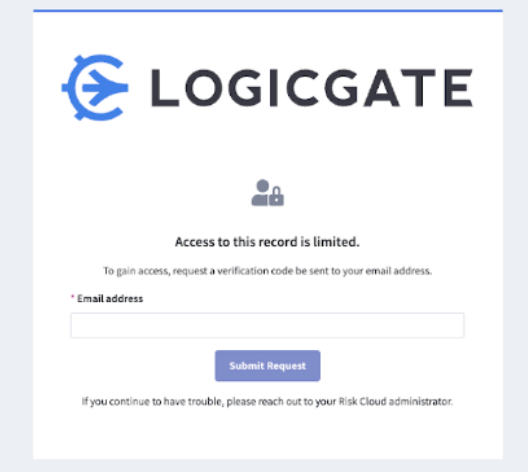 External User Fields
When creating a user field there will now be an option to select "External User". This new option will allow for quicker identification, use, and assignment of external users in the Risk Cloud. When creating a user field, an external user will now be an extension of a user field that you will create using a similar process as before.
You can also set up assignee rules to default to the external user in this field, so when a record is submitted, it will automatically pull to the submit modal, and assign to the user.
More information on creation and use can be found here.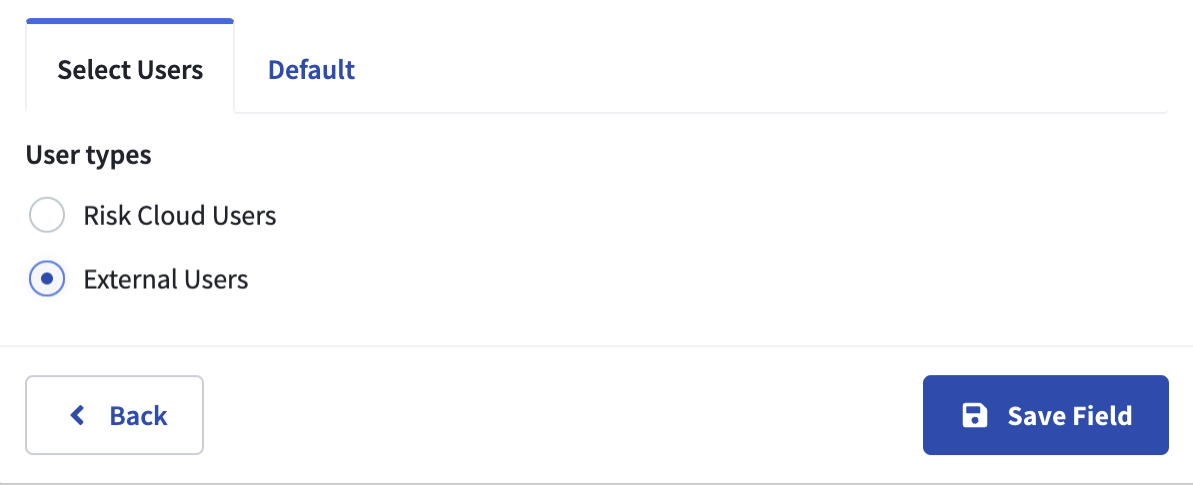 New in Risk Cloud Exchange (RCX)
Recently Added Content: