How to copy a Section configuration from one Step to another
Copying a Section allows you to quickly replicate a Section configuration from one Step to the next. The entire layout of the section gets copied, including all Subsections, Fields, and conditional Section/Subsection details.
To copy a Section, click on the gear icon located at the upper right of the Section. Click Copy Section.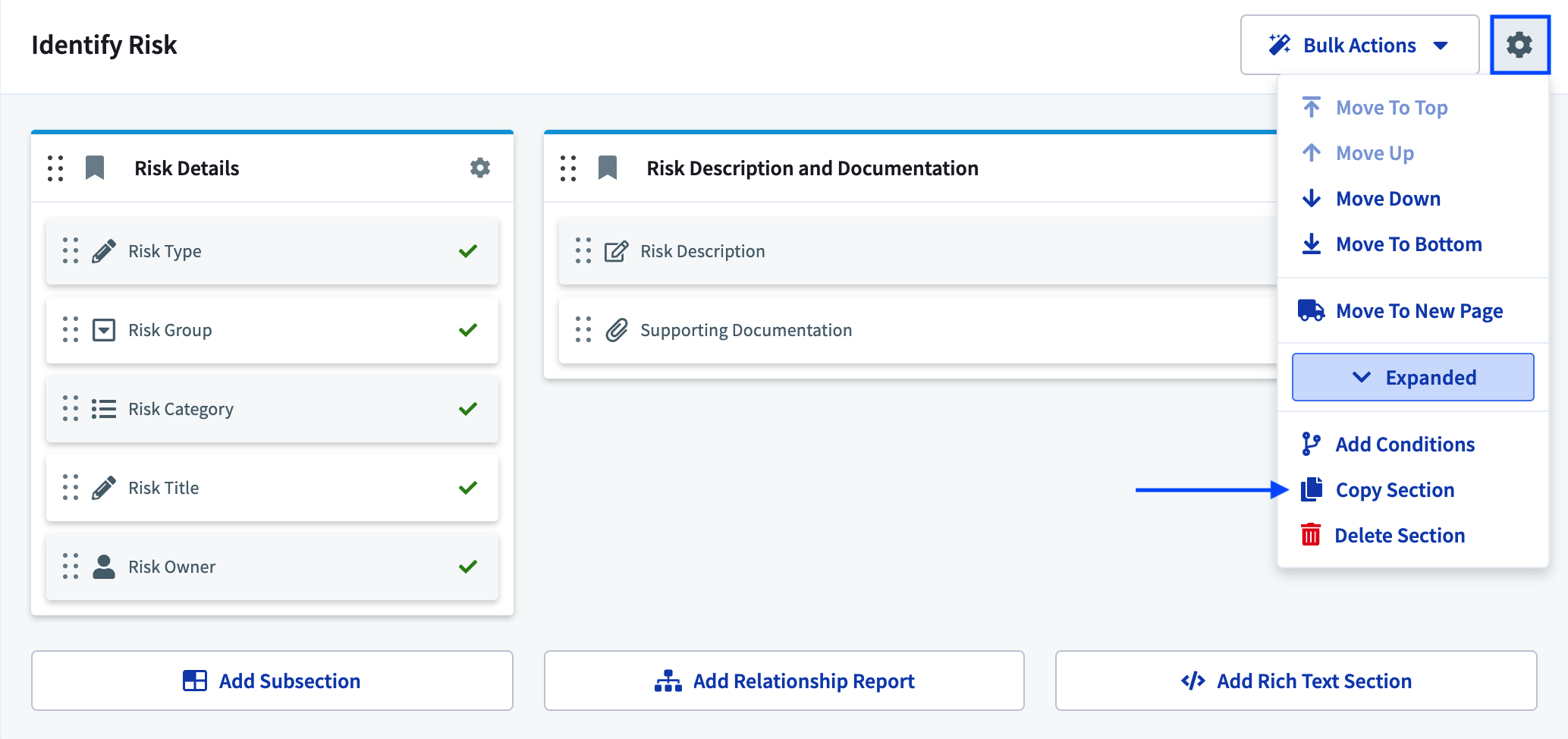 Navigate to the Step in the Workflow where you would like to add the Section and scroll to the bottom of the Step Builder. Click Paste Form Section to create a new Section with the same configuration as the copied Section.

Important Notes
You can only copy Sections between Steps within the same Workflow.

Copying and pasting sections from one page of a Step to another will lead to the same result that is seen when sections are copied and pasted within the same page. The Fields originally contained within the Section that was copied will only display within the newly created Section and will no longer appear in the section that was originally copied.