Risk Cloud Exchange, Group Emails, and more!
Introducing Risk Cloud Exchange
Risk Cloud Exchange is an ecosystem that is designed to inspire your risk program in Risk Cloud. This centralized and easy to navigate space lets you explore applications, integrations, and standards & regulations can be hooked into your GRC programs in Risk Cloud.
Risk Cloud Exchange officially launches to the public on Tuesday, January 12. As a customer, you can get a sneak peak today at https://rcx.logicgate.com/. Use the Request a Demo and Get Started Now links in Risk Cloud Exchange to connect with us and unlock any of this content in your Risk Cloud instance.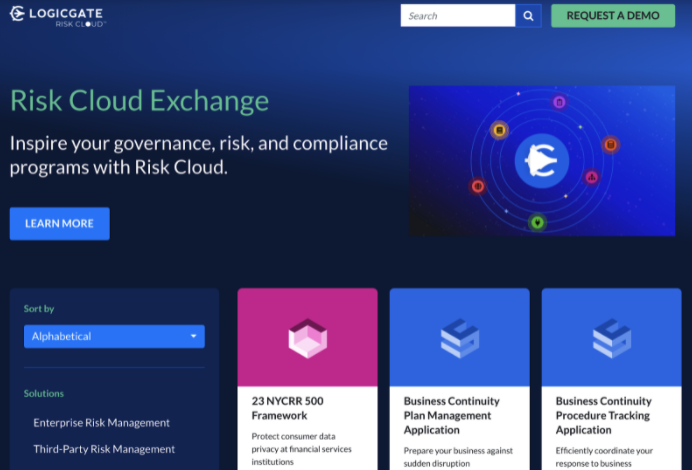 Send Group Emails
Collaborate more efficiently on your Risk Cloud tasks using our new Group Email feature! By checking the "send one email to all recipients" button from within the message configurations of a Job, the recipients of your notification will receive the same email and be grouped in the "To:" line of the email.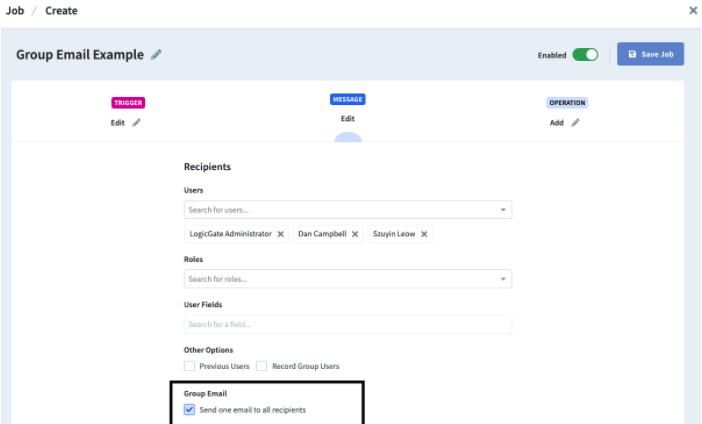 Note: This feature will only send group emails to primary and secondary users. External users will continue to receive separate emails so that they can access their record with an individualized link.
And More!
Update profile display preferences with easier search-select for date and timezone.

Receive notification regarding the Visual Reports that will be affected when fields are removed from a Table Report.