v.2021.10.0
Home Screen Dashboards
You now have the ability to create a more visual and dynamic experience on Home for yourself and your users by selecting relevant and useful Dashboards to be an Application's Home Screen. Once set, that curate Dashboard will be visible for all users who have access to the Application and will replace the existing Table Report experience: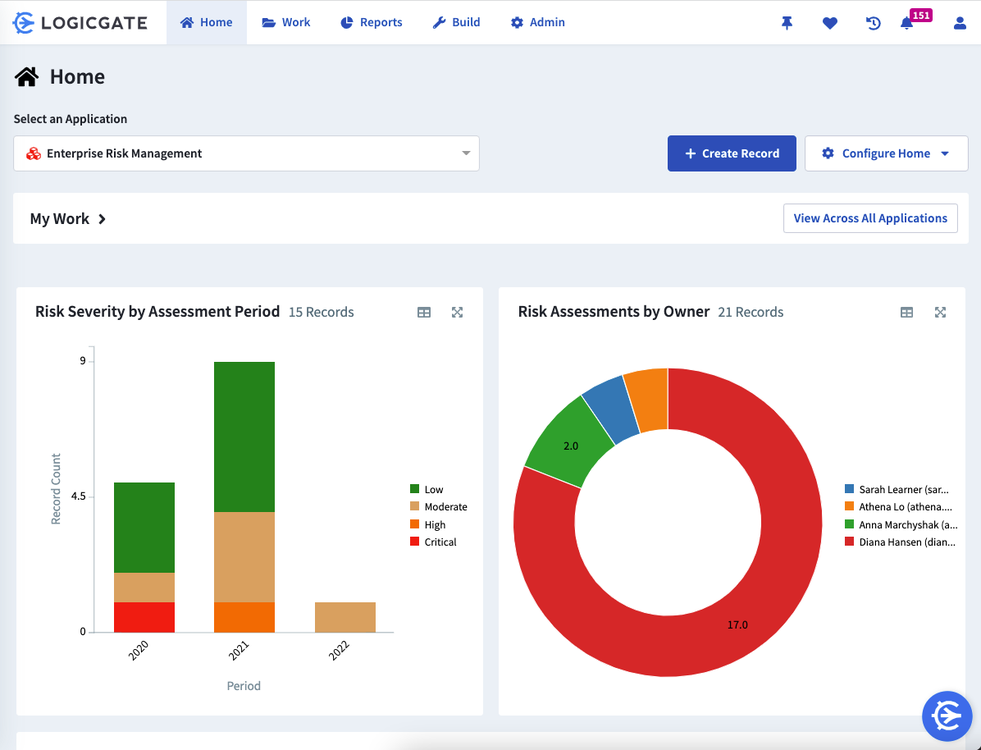 To add a Dashboard to your Home screen you can easily select "Replace with Dashboard" under the "Configure Home" button on Home screen: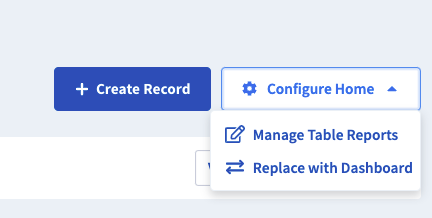 You can also set an individual Dashboard as Home when editing your chosen Dashboard:

To learn more about how to effectively leverage Dashboards on your Home Screen you can reference this article.
Security Configuration Options
As part of our ongoing security initiatives there are a few additional configurations that can be taken advantage of:
Minimum Password Length Requirements: Out of the box Risk Cloud requires passwords to be at least 10 characters, but this can now be set to any value greater than 10.

We will not allow it to be set to less than 10

Number of Recent Passwords Re-Use Requirements:

Risk Cloud currently requires users to

not

re-use one of their last four passwords. This can now be configured to any number greater than 4.

We will not allow it to be set to less than 4

Password Reset Links: Reset links are now only good for 24 hours. After the 24 hour period users will need to request a new password (ie. use Forgot Password). This can now be changed to any value less than 24 hours.

We will not allow it to be set to greater than 24 hours
To update these configurations, reach out to support@logicgate.com
And More!
When looking at the Cross Application version of "My Work", there is now a column that indicated the Application that the Record belongs to

Performance improvements have been made that will allow records with large numbers of fields or complex calculations to load much faster

Issues that caused problems with Global Fields used in cross workflow calculations in the past has been resolved

Risk Quantification: When editing a step that has an analysis workflow, the build section now shows read only percentiles after an analysis report has been added

You can no longer add Layouts to your email messages sent through Jobs. With this release, all of your Layouts will be updated to be in rich text tables within the body of your Job email.
New in Risk Cloud Exchange (RCX)
Now Available and Recently Updated Content:
v.2021.10.1
Additional October Features
Fullscreen view and edit mode in all Rich Text areas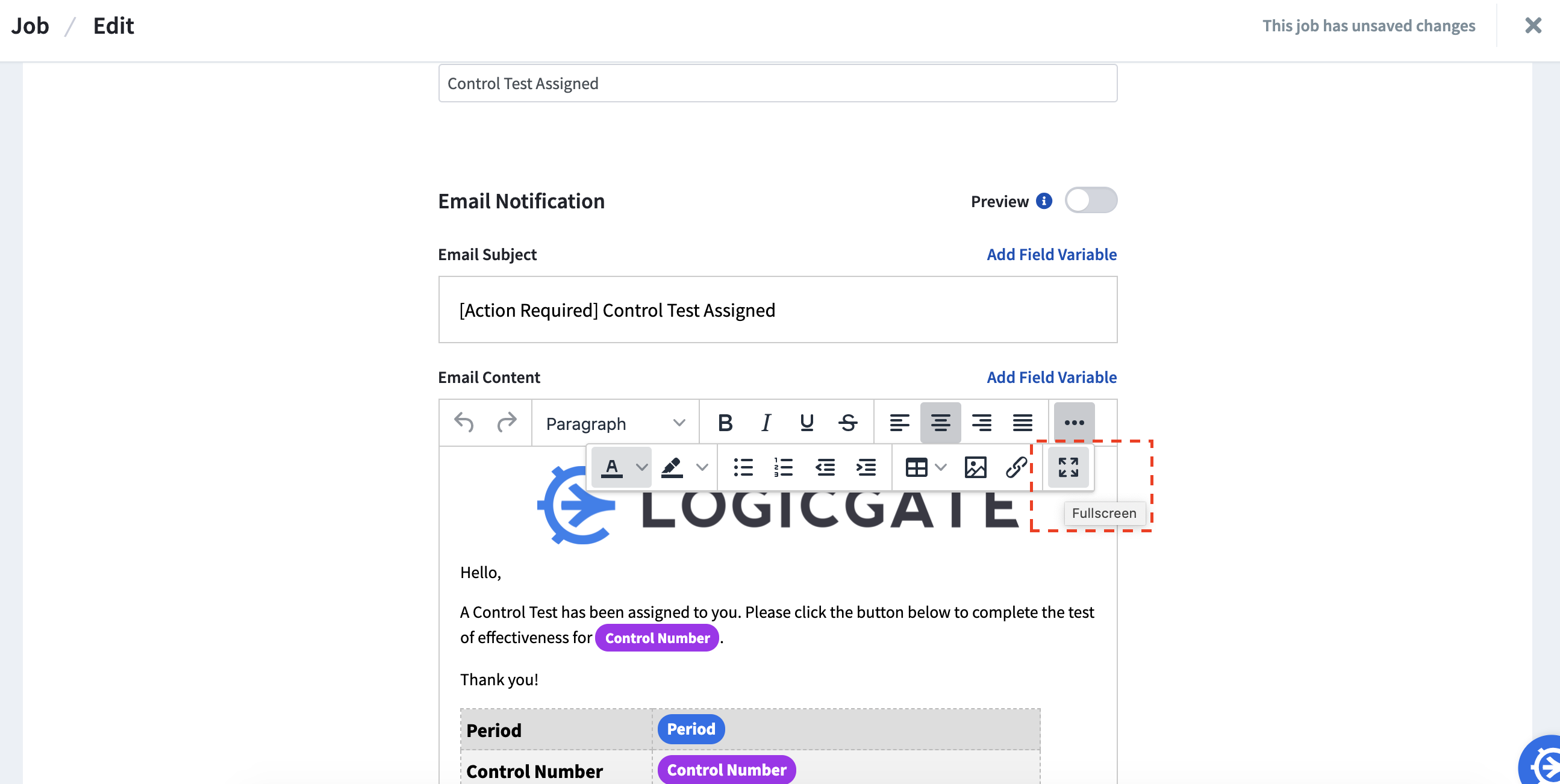 When clicking Save in Build > Access modals a spinning wheel will indicate that changes are being saved