Images in Rich Text, Custom Risk Maps, Disable Comments, and more!
Directly Upload Images in Rich Text Fields
You can now add directly upload and insert images to rich text fields on records to provide further information and clarity that can't be captured by text alone. Images can either be uploaded or copy/pasted into the fields as needed.

Create Custom Color Risk Maps
Enjoy further flexibility when it comes to visualizing and communicating where your risks lie against your risk matrix with custom color Risk Maps. You now have the ability to create Risk Maps that share key information while also adhering to your individual brand guidelines.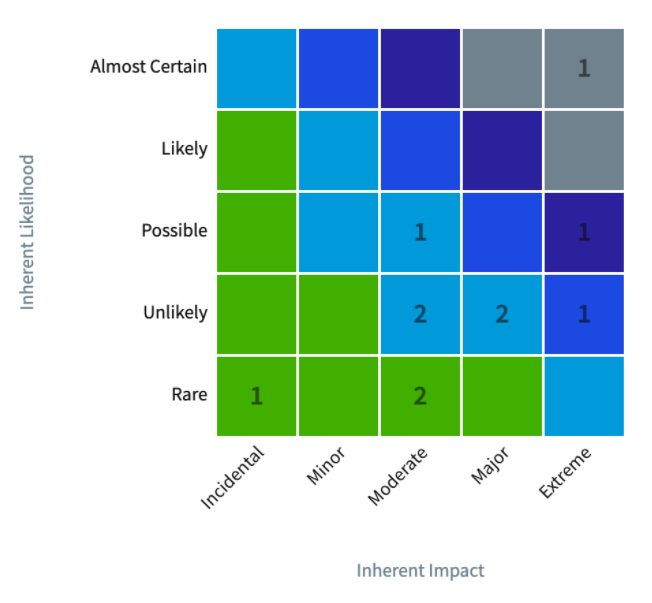 Look for the new "Color Palette" on the colors tab of Visual Report edit modal to customize your Heat Map. If custom colors are not enabled the Heat Map will default to colors set by the calculation.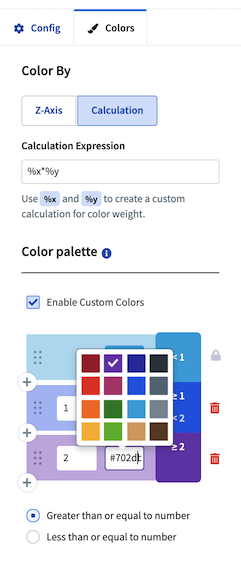 Disable Step Comments
Comments can now be disabled when creating or editing a step to ensure proper visibility. By default, comments will remain enabled, but can be easily removed from a step. When comments are disabled, the entire comments section for the edited step will be removed and users will not be able to see or add comments.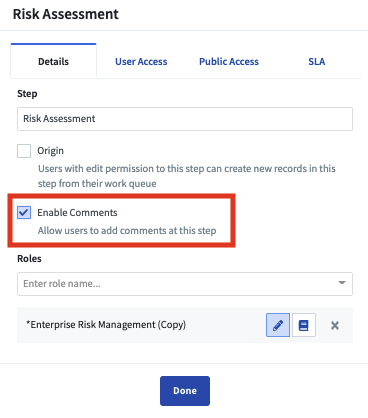 And More!
Option to update a select, multi-select, checkbox, or radio field using the "Update a Field" Job operation

Send more informational emails by choosing to remove the button from emails.

If you access a child record from a parent record and submit it, it will always take you back to your original parent record.