Bulk Create and Link Records, New Access & Permissions View, Refreshed Table Report Actions
Bulk Create and Link Records
If you have a large number of Records to create at once, you may be able to take advantage of the Bulk Create & Link functionality. This feature is especially valuable if you are using Risk Cloud to perform audits against various sets of controls or requirements, however, it can be applied in other Applications as well.
The new Bulk Create and Link toggle will appear in the Linked Workflow section of the Step Builder when certain conditions are met. To learn more about requirements and how to leverage Bulk Create and Link, review this article and reach out to your Customer Success Manager with questions.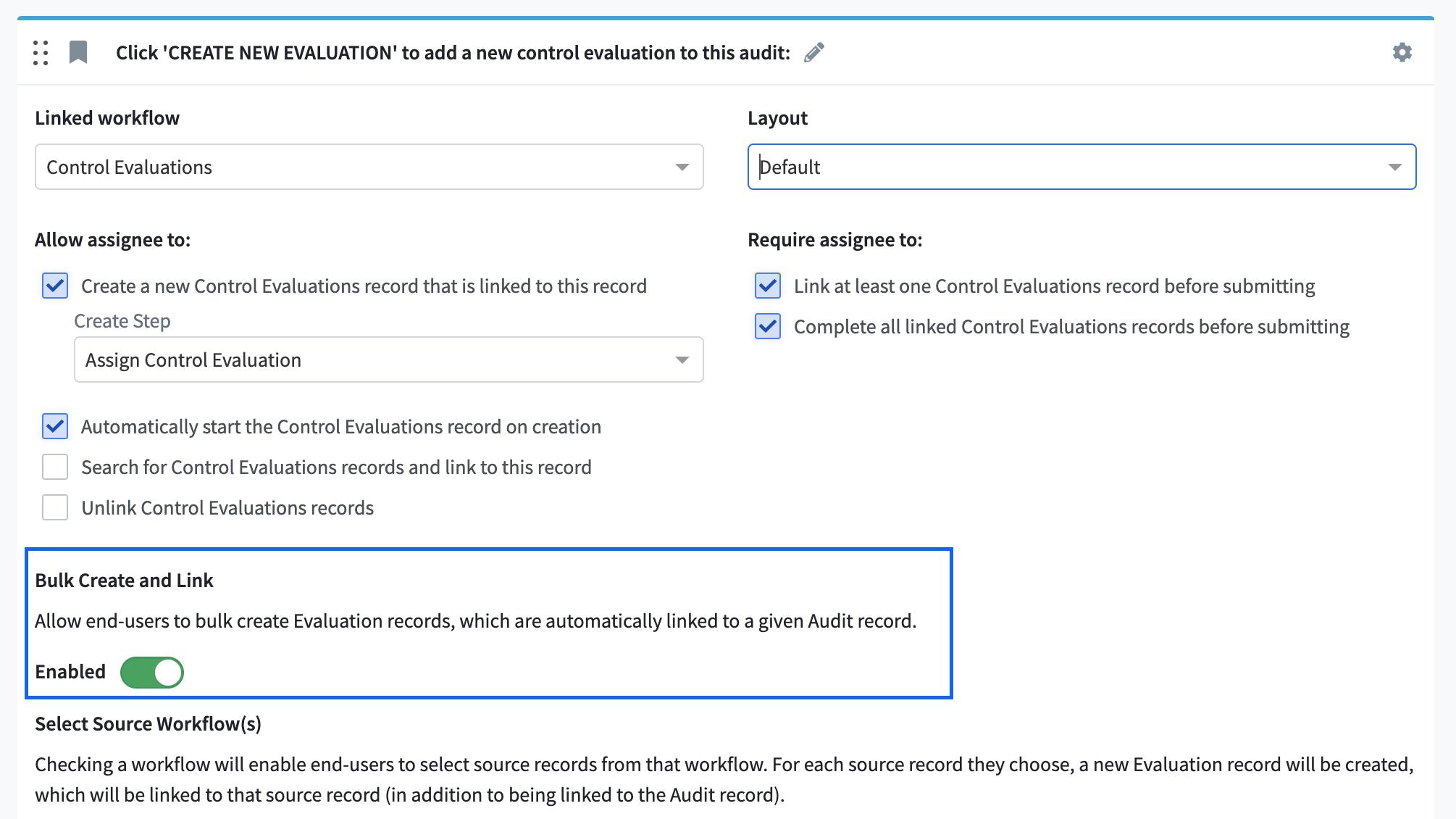 New Access & Permissions View
To help you better understand how a particular user has access to something in Risk Cloud updates have been made to the Profile page for users. Now on your Profile page, you can view all module entitlements and steps (Edit/Read) they have access to. There are also additional hover tooltips that will show you your exact Roles and Permission Sets.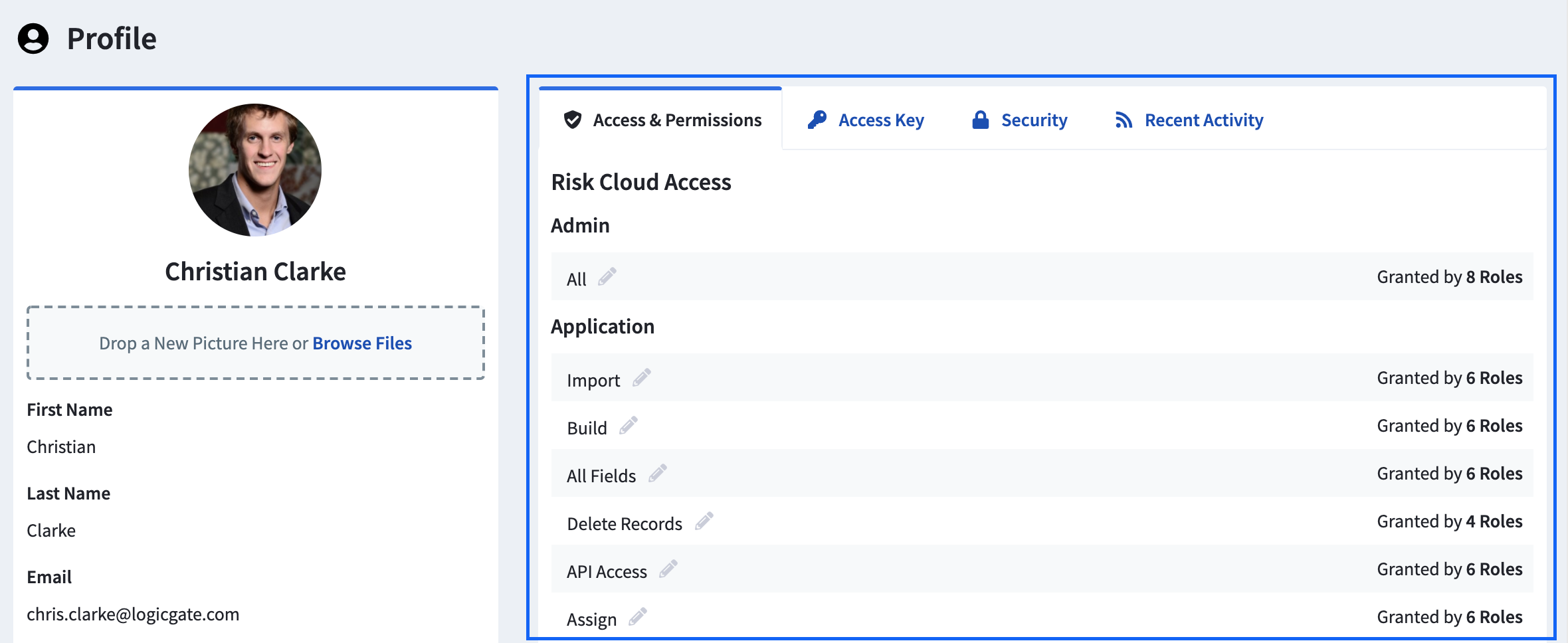 Refreshed Table Report Actions
Navigation to some of the actions for Table Reports has been refreshed! All actions are still available, but some have been moved under an additional actions cog.
And More!
Fixed jobs now have the option to include or exclude the "Open LogicGate" button in Job emails

Delete and Delete All options for attachments

When deleting a Permission Set you will be notified of which User Fields and Roles it will be removed from
New in Risk Cloud Exchange (RCX)
Updates and new items available to explore in RCX:
Coming Soon Content

SCF Control Assessments Application

NIST CSF Assessments Application