Favorites, Risk Maps, Jobs on Application Canvas, and more!
Note: Information and screenshots in this article may be outdated. Please refer to relevant links for latest information.
Favorite Your Most Used Records and Reports
You can now favorite the records, table reports, visual reports, and dashboards you use most and easily access them whenever needed. Simply click the new heart icon included on records and reports to add that object to your favorites list. Your favorites can be easily accessed from the heart icon located in the top toolbar of the Risk Cloud.
To get the most out of your favorite records, be sure to add a primary field on your workflows!

Create Risk Maps
Visualize and communicate where your risks lie against your risk matrix with new Risk Maps functionality. You can now identify and quantify your risks using calculations to color Heat Map Visual Reports.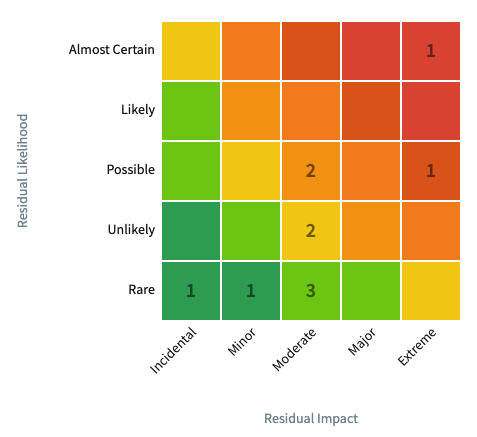 Look for the new colors tab on the Visual Report edit modal for Heat Maps where you can configure the colors by calculation using the fields you set as the X and Y axes.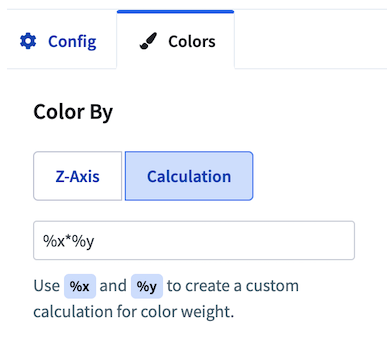 Jobs on the Application Canvas & Other Jobs Enhancements
Get a more holistic view of your GRC program with the addition of jobs to the application canvas.
The power of the jobs page can now be accessed on the application canvas! This new panel can be accessed via the setting cog, and will automatically filter to the jobs related to your application. You are able to view, edit, or create new jobs all without ever leaving the application page.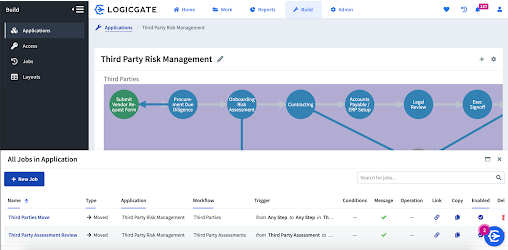 Work smarter not harder with the following job enhancements.
Jobs can now be created with pre-populated workflow data by right clicking on a step or path in the application canvas.

Last but not least in this release is the ability to copy an existing job.

Note: Conditions will not be copied over. Additionally, make sure to save the copied job before closing.
And More!
Number fields can now be updated via the "Update a Field" operation

Additional numeric range filters on Table Reports allow for easier navigation

SSO accounts can now take advantage of CFR compliant e-signatures
New in Risk Cloud Exchange (RCX)
Updates and new items available to explore in RCX:
Visit RCX to find the latest version of Standards and Regulations content available for your Risk Cloud workspace

Contact your Relationship Managers or use the Get Started Now buttons on RCX to trial our two newest Applications: ERM: COSO and Internal Audit Management