Overview
The Progress Bar on Record Pages is designed to help you and your end users easily track the completion of required fields and streamline your form submission process. In this article, we'll provide a detailed overview of this new feature and how it works.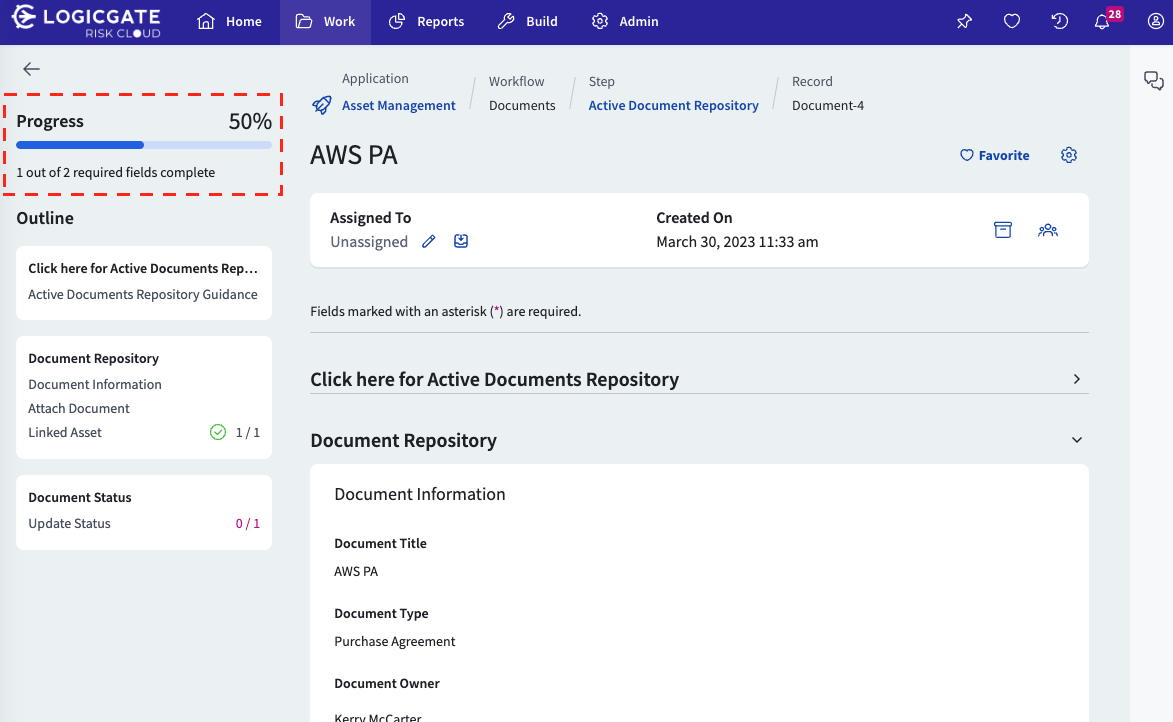 This feature is available for Early Adopters of the Reimagined Record Experience. If you are interested in being an Early Adopter, please complete this survey, and our Customer Success Team will reach out with more information.
When Does the Progress Bar Appear?
The Progress Bar will appear on forms when you have at least one required field on the form. If the form contains no required fields, the Progress Bar will not be displayed. As you start filling out the form, you will notice the Progress Bar gradually filling up, indicating the percentage of required fields that you have successfully completed.


You will be able to see the Progress Bar even you are not assigned to a record. This feature is particularly useful for those who are working in collaboration with others on a record. You can easily check the progress of required fields, providing a clear understanding of the work that still needs to be done for the assignee.
Submission Enabled at 100%
You will notice that the "Submit" button, which allows you to submit the form, is enabled when the Progress Bar reaches 100%. This means that you cannot submit the form until all required fields have been completed.