How to quickly find your most used Records, Table Reports, and Dashboards and navigate Risk Cloud effectively.
Recently Viewed Records and Reports
To quickly find the Records and reports you have most recently accessed, you can use the "Recently Viewed" drop-down as you navigate the Risk Cloud. The dropdown (Clock icon), located next to notifications in the upper right corner, will show your 5 most recently visited Records, Table Reports, Visual Reports, and Dashboards across all your Applications.



Favorite Records and Reports
You can also "Favorite" the Records, Table Reports, Visual Reports, and Dashboards you use most and easily access them whenever needed. When viewing a Record or report, click the Favorite button with the Heart icon to add the object to your favorites list.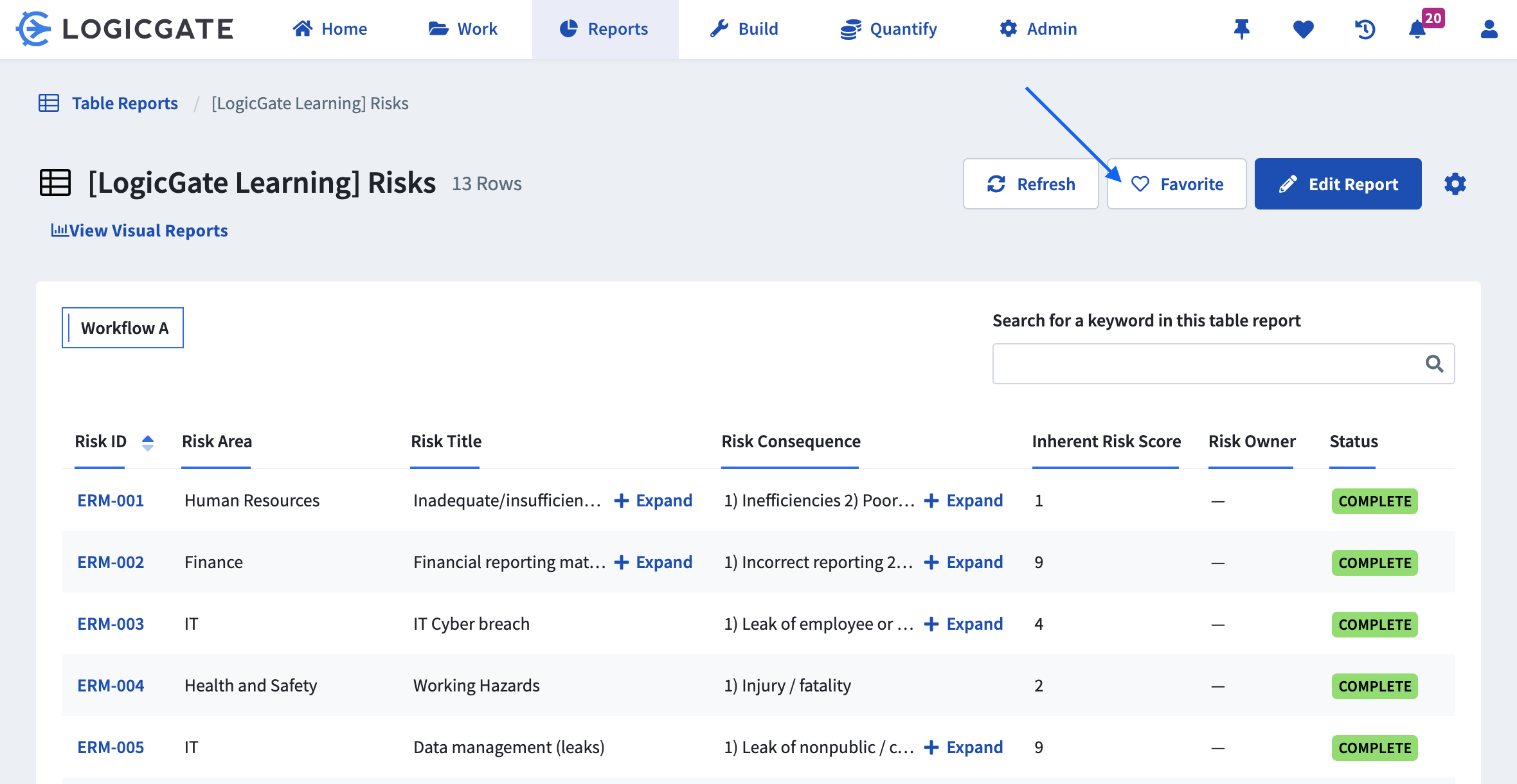 Your Favorites page can be easily accessed from the Heart icon located in the top toolbar of the Risk Cloud.



Primary Field
To maximize the value of the report, go to your Application Canvas and edit the desired Workflow to set a Primary Field. Choosing a Primary Field will indicate the "name" of a Record for that Workflow. Without a Primary Field, a Record will default to the Workflow prefix and number. For more details on how to set up a Primary Field, refer to the Create a New Workflow article.