How to find the history of changes made to a record
As records move through the Steps of a Workflow and are edited by different users as they perform work, it can be important to know what changes were made to the record and by whom. This information can be found by accessing the Record History of the Record.
Accessing Record History
Record History can be accessed by clicking the clock icon at the top-right of the Record. This will display both the Field History and the Record History.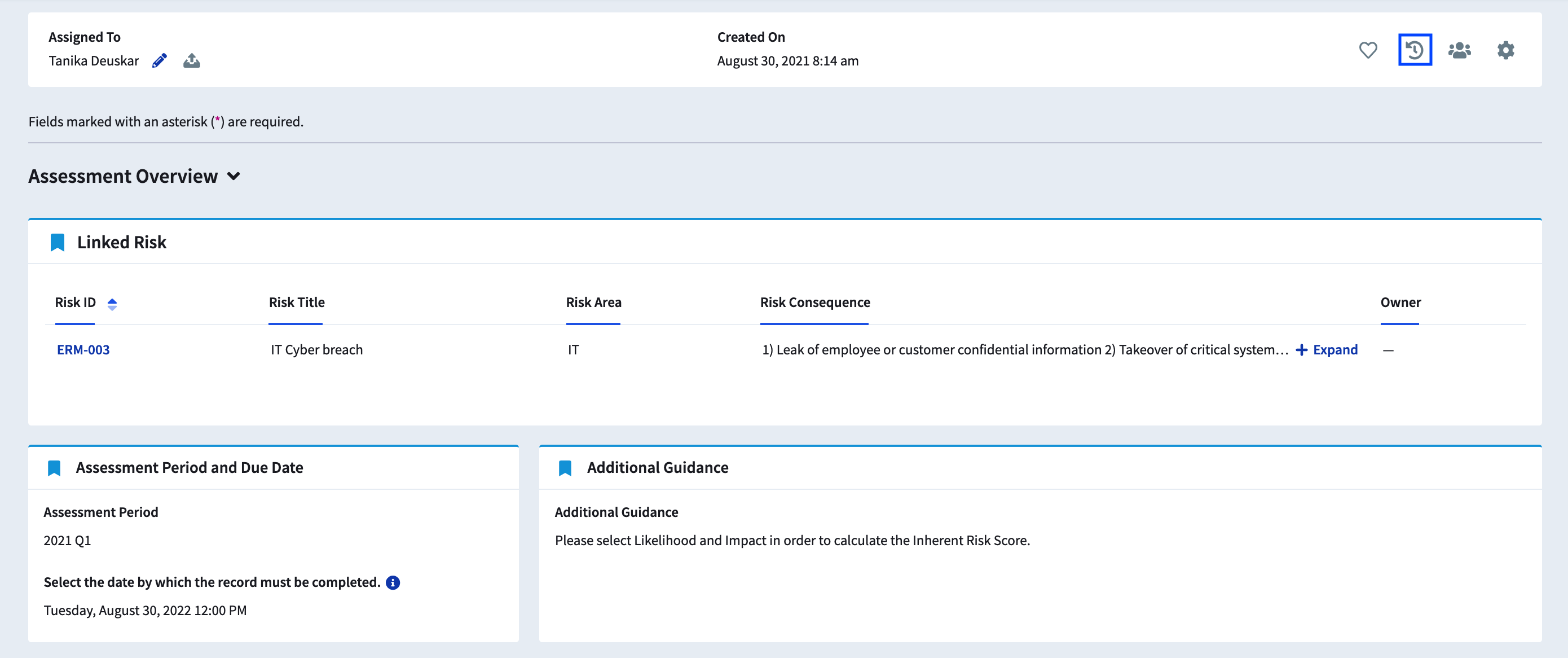 Field History
From the Field History section, users can choose to download a CSV file containing the 1,000 most recent changes to Fields in the Record. The file will include information on:
Which Field was changed

What the new value of the Field is

Which user made the change

What time the change was made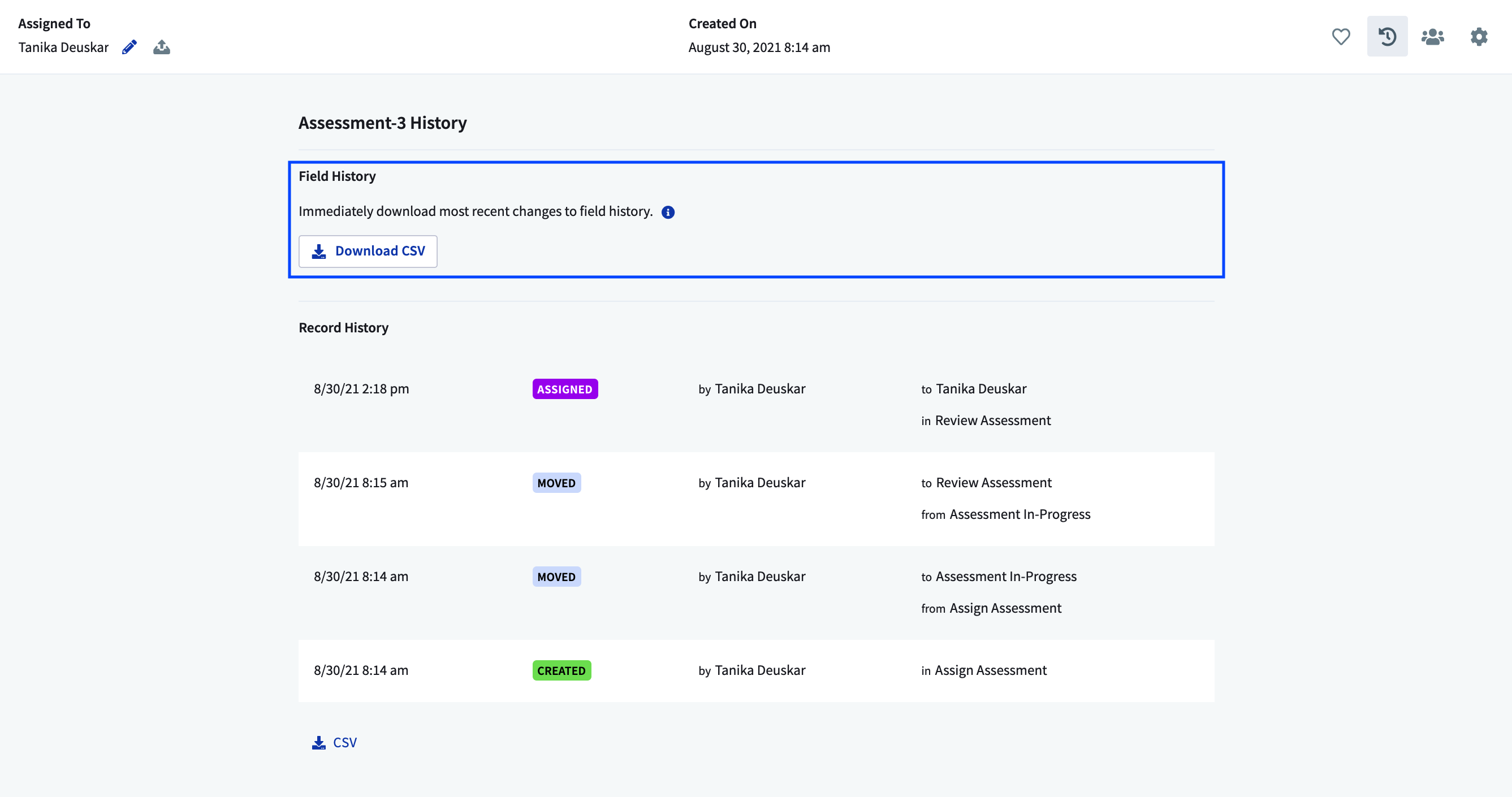 Record History
The Record History section will display information on:
When and by whom a Record was created

When and to whom a Record was assigned or unassigned

When and by whom a Record was moved to a new Step