How to complete an E Signature field enabled for 21 CFR Part 11 compliance
An E Signature field that has been enabled to be 21 CFR Part 11 compliant requires you to confirm that you agree to use electronic signatures before you are able to sign. It will also require you to re-enter your password during the signing process.
How to complete a 21 CFR Part 11 compliant E Signature field:
You will first need to check the box indicating that you agree to use electronic records and signatures.

Once you have confirmed your agreement, the signing reason(s) will be enabled. Check the applicable signing reason(s) (you may select more than one).

After you select your signing reason(s) the Sign button will be enabled. Click Sign, and one of the following will occur:
If your environment uses Single Sign On, you will automatically be re-authenticated through your Single Sign On provider.
If your environment uses a username and password, you will be prompted to reenter your password to authenticate.
If you are using the E Signature Field for an external party (i.e. a Third Party completing a questionnaire), the assignee must type in their name to sign.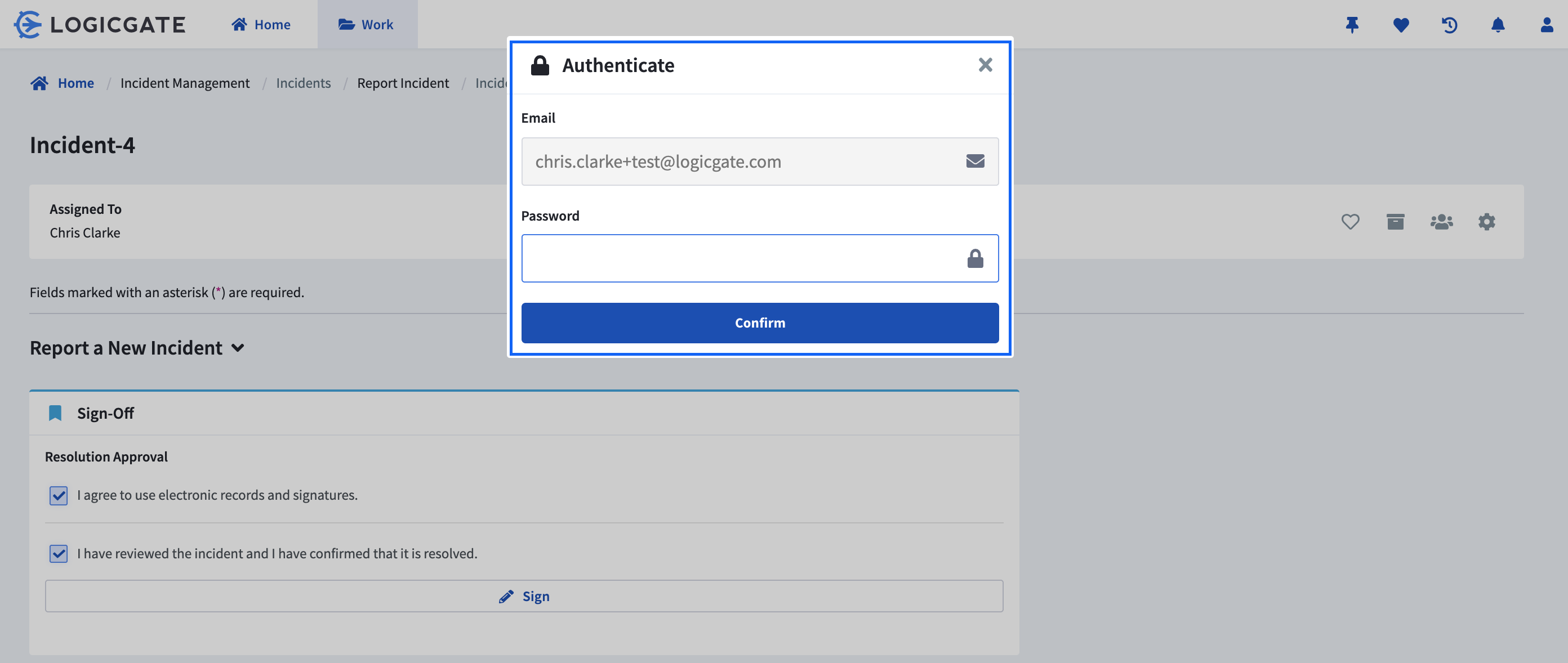 Once you have successfully re-authenticated, your e-signature should appear, along with the date and time that you signed.

For information on how to configure an E Signature field as an admin user in the Build section of Risk Cloud, see this help article on E Signature Fields.